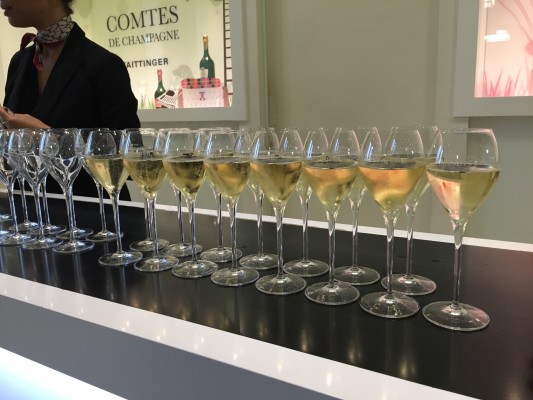 Welcome to the third and final part of my European Travels – Champagne Tasting in Reims!  If you're looking for Part 1 on my time in London, you can find it here, and Part 2 on Paris, you can find it here.
The one time we left the city during our trip to Paris was to go champagne tasting in Reims.  We decided to book a day tour, and the tour we chose was fantastic.  The most popular wine tour company for tourists (particularly English-speaking ones) is O Chateau; we've heard good things about them, but turns they sell out several months in advance.  Instead, we booked a day tour with La Vigne du Roy.  The day was perfect.  They picked us up at the train station in Reims (only a 40 minute ride from Paris), took us to three champagne houses, and provided a wonderful lunch to our small group of eight English-speaking tourists (hi to our new friends in Brisbane!).  Eric, our tour guide, was so kind and knew an impressive amount about champagne, from the vine to the bottling to the drinking (which is the best part).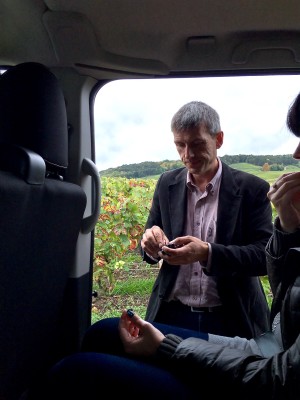 The biggest champagne house we visited was Tattinger, where we were able to tour their wine caves.  The caves were dug out in the fourth century AD by the Romans mining for chalk, and walking through such old corridors, now filled will millions of bottles of champagne, was a humbling experience.  I loved learning about the long history of the caves, as well as the history of the winery that was started by Benedictine monks in the 18th century.  And of course, we finished our tour with a generous tasting.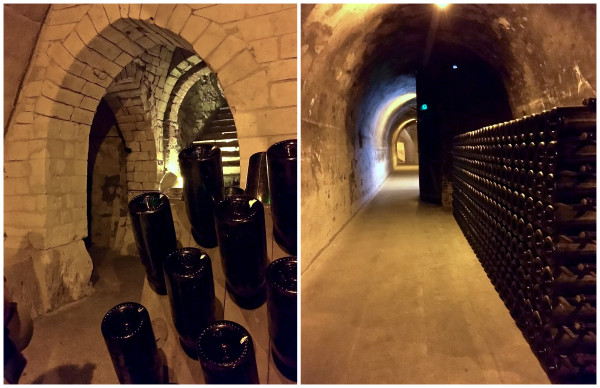 We next visited two smaller champagne producers: Nicolas Maillart and Champagne Ponson & Fils (the latter was my favorite champagne of the day).  The tastings we had at both were delicious, and it was interesting to see how champagne is made on a smaller scale.  Oh, and we were also served one of the best meals we had in France at the Nicolas Maillart winery.  It was beautiful, beginning with delicious cheese and ending with fresh tarts.  There was also some stuff in the middle, like healthy lentils and a salad of ruby-red tomatoes.  But what can I say, those didn't photograph as well 😉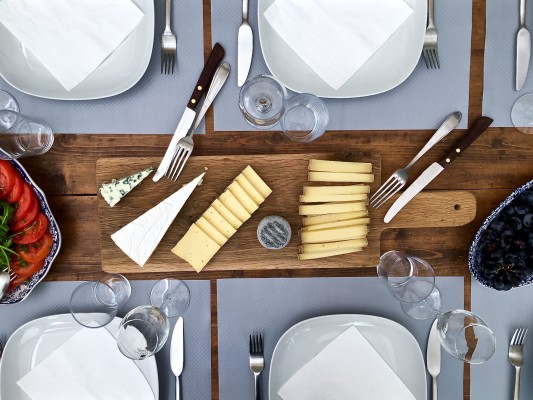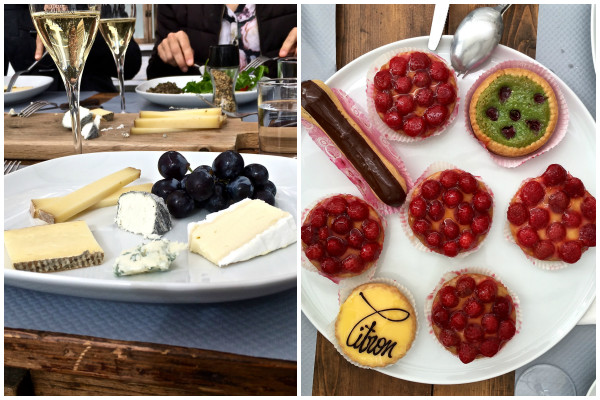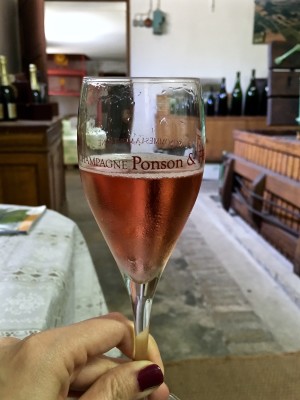 We were so happy we did this little day trip, which had us out our Paris door at 8am and home by 6pm.  And I would highly, highly recommend La Vigne du Roy and Eric in particular.*  Cheers!
*Disclaimer: I received no compensation whatsoever for this post – I just loved our experience!