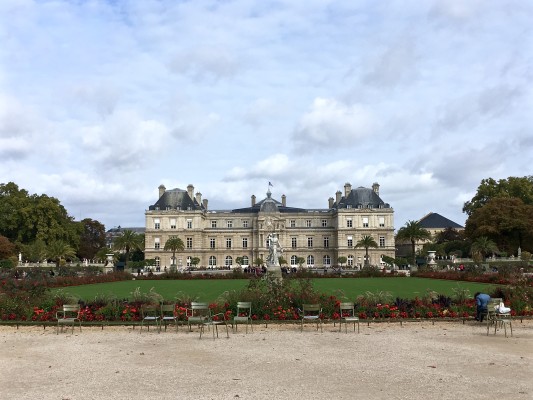 Welcome to Part 2 of my European Travels – Paris!  If you're looking for Part 1 on my time in London, you can find it here.  Part 3, detailing our trip to Reims, can be found here.
While London is my favorite city, I was more excited for our time in Paris.  I had only spent one night in Paris in my whole life, and it was spent with an Englishman who complained the whole time about the French existing, because that's apparently a thing Englishmen do.  Needless to say, it wasn't fun.  But this time around, with my best friend in tow, I had a feeling it was going to be a great time.  And it was!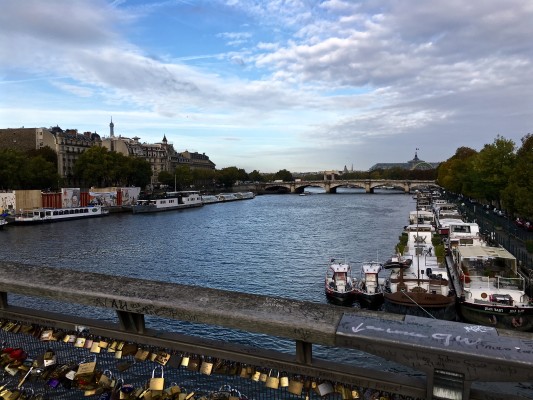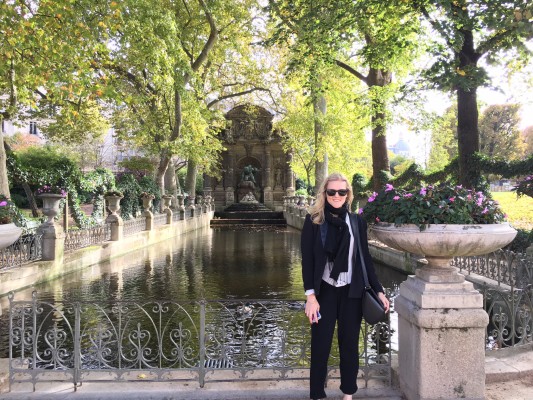 After four days of perfect, sunny weather in London, we hopped the Eurostar to Paris for six full days of exploring, shopping, and eating.  Like in London, we walked almost everywhere – so much walking, but the perfect way to experience Paris.  We stayed in an apartment right off Saint-Germain-des-Pres, which is an ideal central location for walking almost everywhere (and right by a Metro station for times we wanted to venture even farther).  We didn't have many set plans, only a few restaurant reservations here and there, and a day trip to Reims for champagne tasting (more on that in a future post!).  This allowed us the freedom to explore at our leisure.
We decided to limit our museum time, and to not do the Lourve at all.  It's such a massive museum, we had both been before, and neither of us felt like going down a Louvre-sized rabbit hole.  We instead went to the Musée de l'Orangerie, a smaller gallery of impressionist and post-impressionist paintings located in a corner of the Tuileries Gardens.  The l'Orangerie is most famous for being the permanent home for eight Water Lilies murals by Claude Monet.  We also spent a late Thursday night at the Musée d'Orsay, which was my favorite museum.  The d'Orsay is located in the former Gare d'Orsay, a Beaux-Arts railway station, and also includes a large amount of impressionist and post-impressionist works.  My favorite exhibit, however, was "Splendour and Misery: Pictures of Prostitution, 1850-1910."  It was a fascinating special exhibit that explores the history of prostitution and how artists depicted the fantasies and realities that went along with the trade.  The exhibit runs through January, and I encourage you to see it if you get the chance!
So much more fun was had.  We explored the Luxembourg Gardens and churches like Sainte-Chappelle.  We shopped in iconic places like Le Bon Marché, rue Saint-Honoré, and the Marais, where in one boutique I found the perfect on-trend oxblood booties.
And also, there was food.  Oh, the food.
Recommendations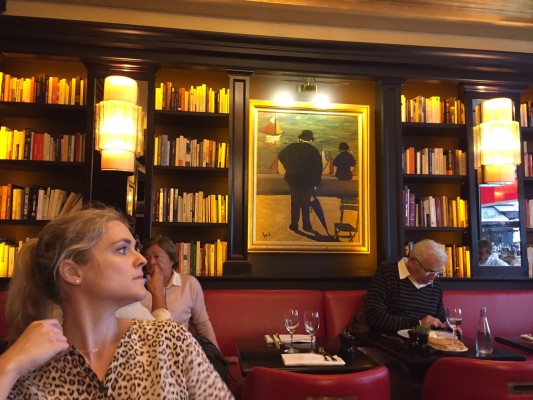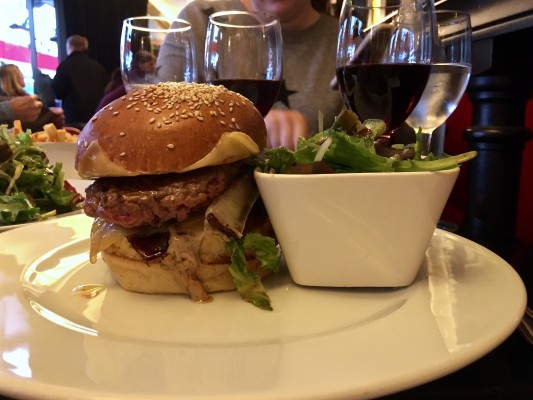 Les Editeurs.  We loved this restaurant so much, we ended up going twice.  The walls are lined with thousands of books, as Saint-Germain-des-Prés was at one time the literary center of Paris.  The food here was quite good; not the best I've ever had, but still quite good.  But the experience – the ambiance, the food, the service, and the company – was one of the best we had in Paris.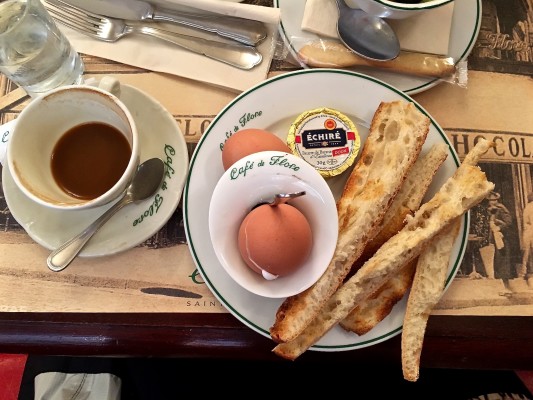 Cafe de Flore.  This is a Paris institution.  The food is average, but the people watching is fantastic.
Pierre Herme.  Pastries.  And chocolate.  And more pastries.
Henri le Roux.  I did not go to every chocolate shop in Paris, so I cannot definitively say that Henri le Roux is the best chocolate shop in Paris.  But it at least has to be in the top three.  It is, by far, the best chocolate I have ever tasted.  Ever.  They have many flavored chocolates and caramels behind the case, but they also sell a variety of chocolate bars (which was my favorite kind of chocolate to buy here).  Besides several types of chocolate in bar form, they also sell bars of chocolate with lots of add-ins; my favorite was the milk chocolate bar filled with caramelized slivered almonds.  SO.  GOOD.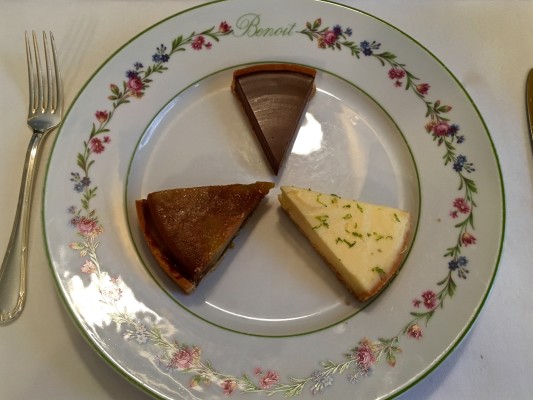 Benoit.  We wanted to do one Michelin star meal while in Paris, and for us it was lunch at Alain Ducasse's Benoit.  A great tip for eating in Paris: if you want to experience a Michelin-starred restaurant, but can't budget 300+ Euro per person, look into booking lunch instead of dinner.  We had an incredible meal with impeccable service for a sum that did not break the bank.  The dessert above – a trio of tarts – was my favorite part of the meal (shocking, I know!).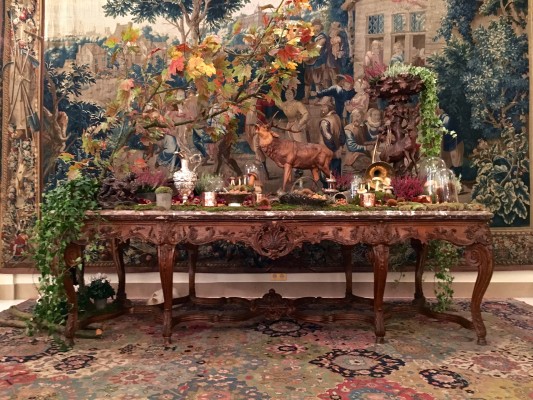 Le Bristol Paris.  A very beautiful, very chic hotel with some very chic options for food and drink.  I've been following the hotel on Instagram for a while, so I was dying to see it in person.  Oh, and I also wanted to meet at least one of their gorgeous Burmese cats, Fa-Raon and Kléopatre.  The hotel has a Michelin-starred restaurant (Epicure) and an afternoon tea, but we decided to treat ourselves to a cocktail at Le Bar.  The cocktails were top-notch, as were our fellow patrons – we suddenly found ourselves in the company of many beautiful people who had come to Le Bar from Miu Miu's S/S 2016 show (it was Fashion Week in Paris, after all!).
And I got my kitty fix – I met Fa-Raon in the lobby, sleeping under that spectacular table in the picture above. Can you spot him?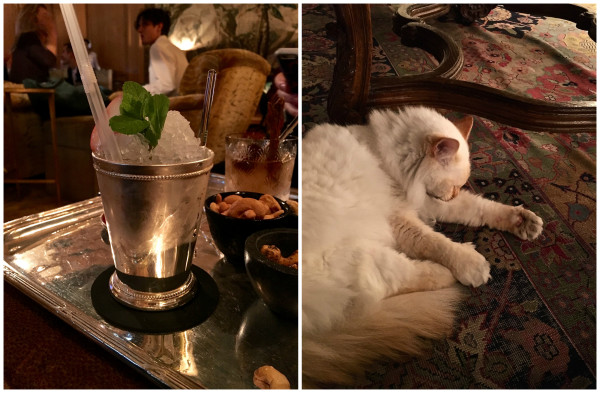 Other fun food adventures:
We also had lunch at Cercle de L'Union Interalliee, a private club on rue Saint-Honoré that is reciprocal to a club my friend belongs to in her hometown (and reciprocal to several other clubs in the US and UK).  The club was beautiful, full of old-world opulence with ornate furnishings – an impressive sanctuary from the hustle and bustle right outside its walls.  And lunch upstairs was really good – a three course meal that ended with us choosing what we wanted off the cheese and dessert carts, both which can only be described as epic.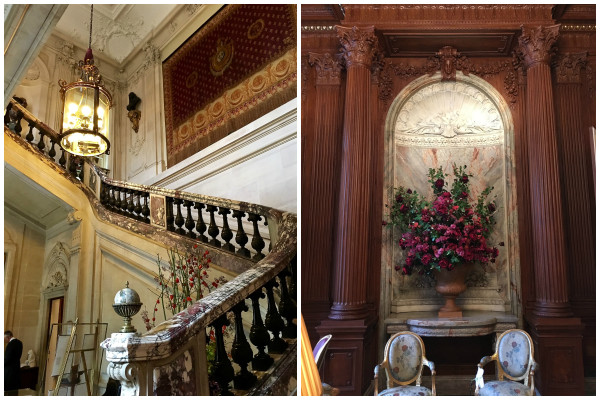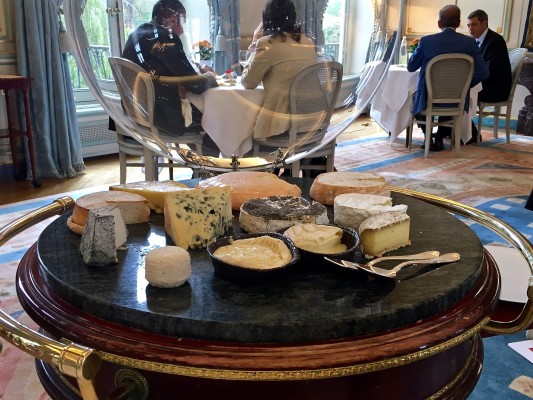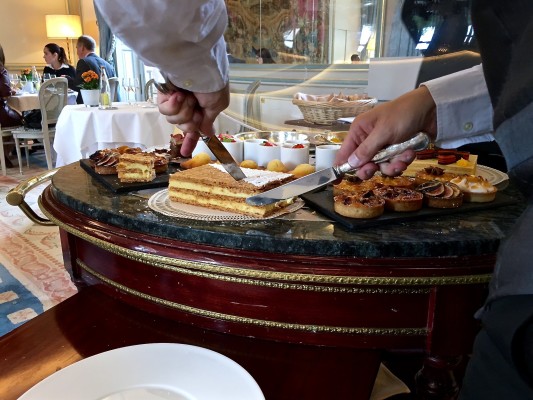 See what I mean?!  My gluten-intolerant bestie chose the cheese cart, and I chose the dessert cart.  The millefeuille in particular was amazing.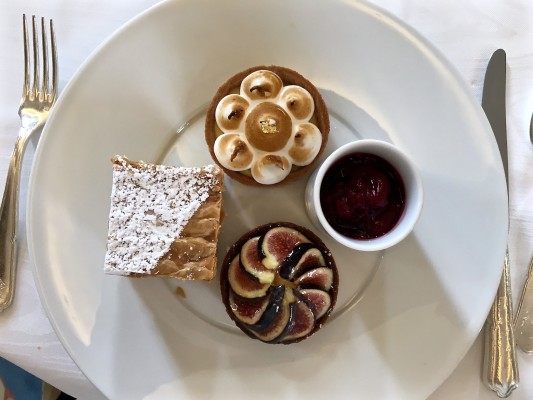 ~~~~~
I'll be posting separately about our trip out to Reims to taste champagne, as this post is going long and we had such a great time that I think it deserves it's own post!
So that was our trip – 10 days gone in a flash.  At this point, I've adjusted to a "welcome back to the real world" schedule and a much more reasonable diet full of fruits, vegetables, and lean proteins.  Oh and the gym – lots and lots of time in the gym.  I'll be back soon with some healthy recipes perfect for a post-vacation detox, which will also serve as a good lead-up to the excess that always comes with the holidays!