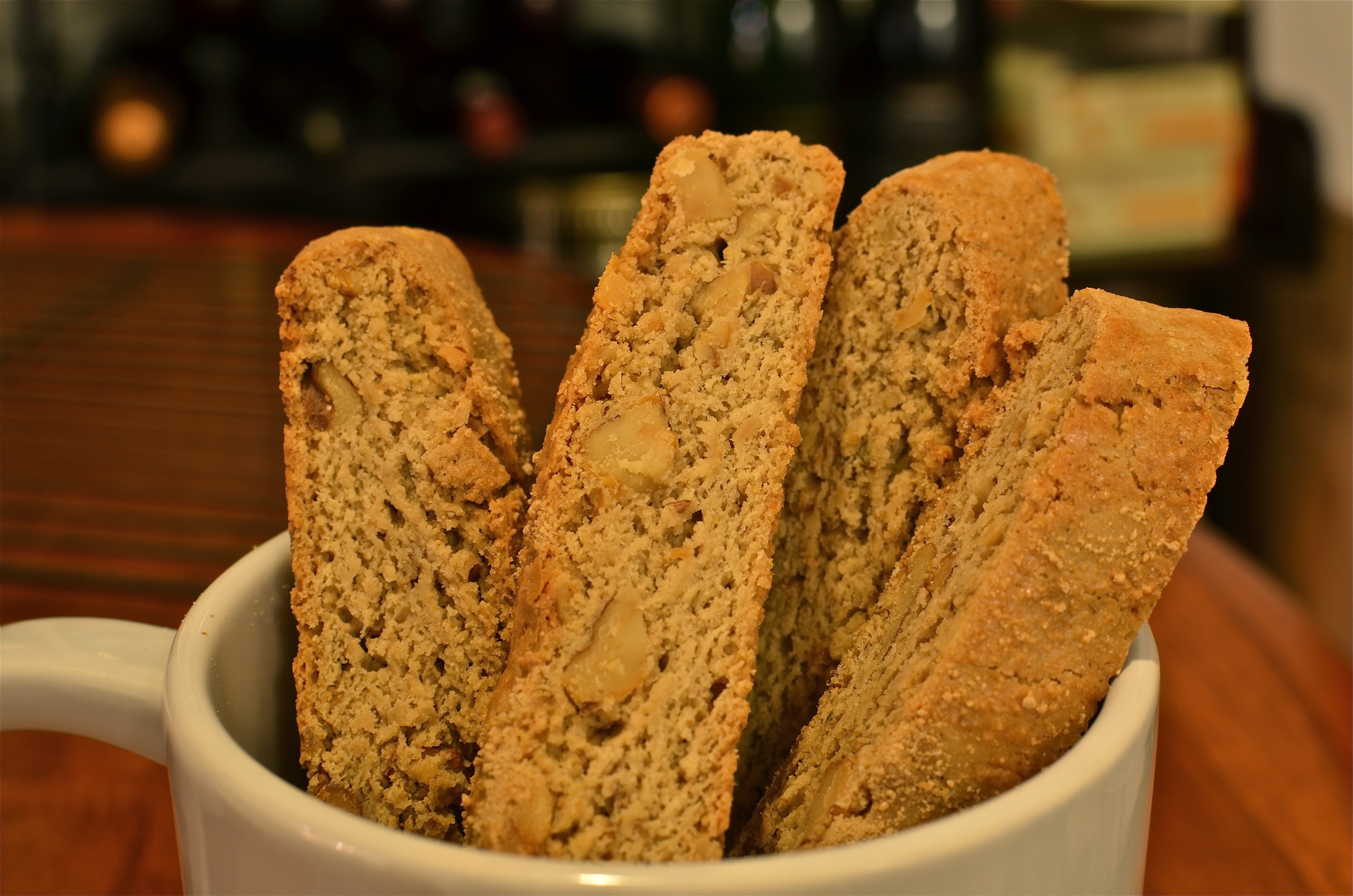 It's now December 2013, which means I can officially kick off my third annual Holiday Cookie Extravaganza!  It's not a surprise that I start out with a new biscotti recipe.  Biscotti really are one of my favorite things to bake.  These are the fifth (!) biscotti recipe I've shared.  Biscotti make a perfect light-but-satisfying dessert, and there are endless varieties to make.
These Maple Walnut Biscotti – like my Pumpkin Biscotti – are great for the fall and winter months.  Maple is such a warm, comforting fall flavor, and these always remind me of my Vermont baking adventures with Gesine Bullock Prado and the King Arthur Flour Baking Center (you can even see me in some of the pictures, if you look carefully!).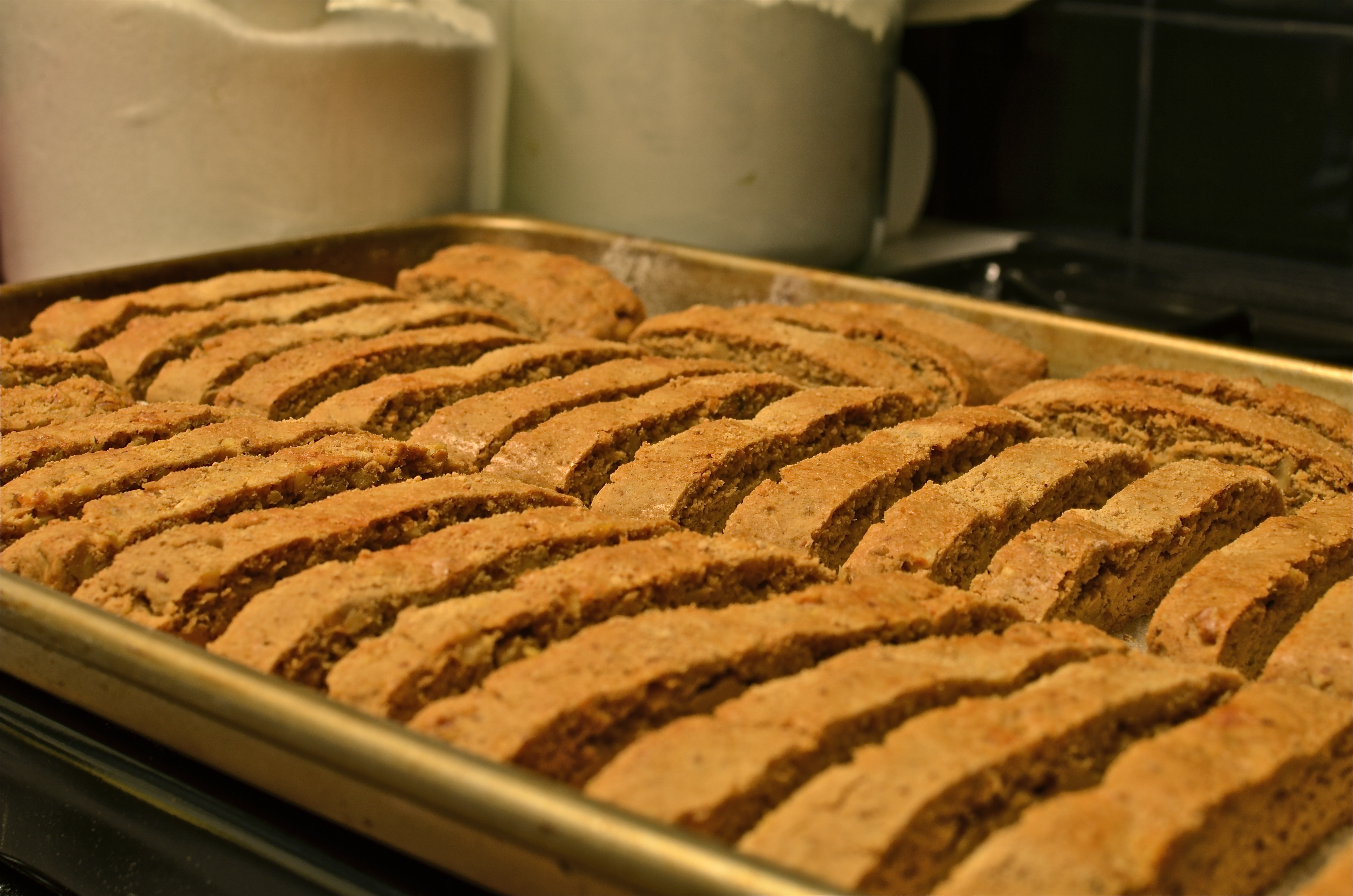 Here are few tips to make these biscotti the best ever.  First, buy maple flavor.  What is maple flavor?  It's basically maple extract, and it can be found online and at baking stores.  Maple is a mild flavor, and while this recipe incorporates maple syrup, you will not get a great punch of maple without using the maple flavor.  Any time you want to bake with maple, you will use it again, I promise!
Second, feel free to use anywhere from 4 to 8 tablespoons (AKA, 2 to 4 ounces, or half a stick to one stick) of butter in this recipe.  I've made these with varying amounts and they taste great with 4 or 8 tablespoons, so weigh how much butter flavor you like against how much fat you want in these cookies, and make the choice that's best for you

Third, if you can find this absolutely delicious Vermont Creamery Maple Sea Salt Butter (sold exclusively at Whole Foods stores), use it in these cookies.  Vermont Creamery makes amazing, high quality products, including salted and unsalted butters, crème fraîche, mascarpone (which I used in my Caramel Mascarpone Pumpkin Pie), and cheeses, and the use of their maple sea salt butter here makes these cookies taste more maple-y, more buttery, and just more delicious.  But if you can't find it, don't feel like looking for it, or don't feel like spending money on it, then use regular unsalted butter and these will still taste fabulous!
Overall, these are a great holiday cookie, and would be perfect to give as gifts or to bring to a cookie exchange.  Or just make them for yourself anytime!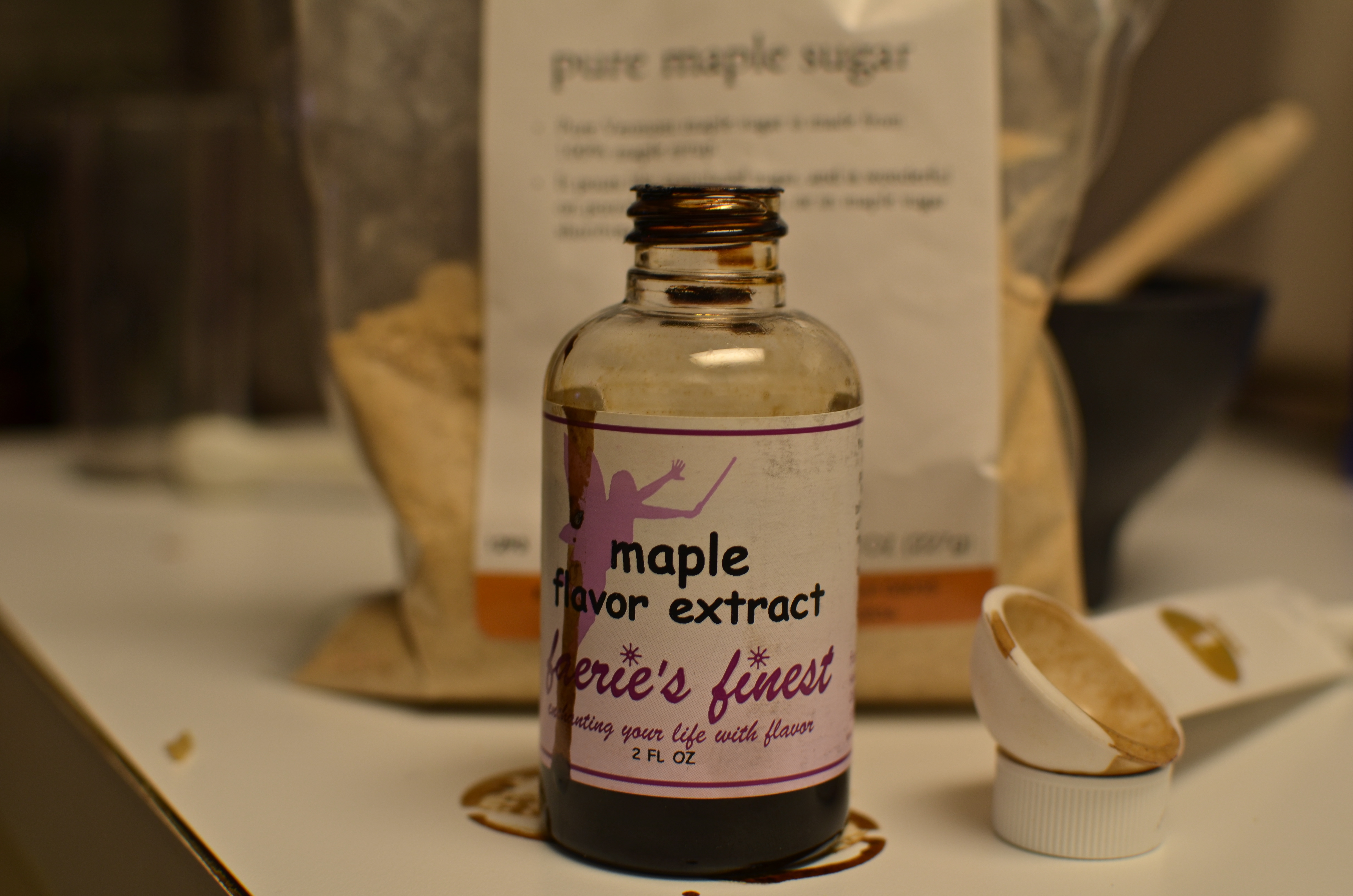 One year ago: Pumpkin Oatmeal and Chicken and White Bean Chili
Two years ago: Shrimp Saganaki and Christmas Cookie Extravaganza Part I: Chewy Ginger Cookies
Maple Walnut Biscotti
Adapted from King Arthur Flour
About 3 dozen cookies
Ingredients
2 cups walnuts, coarsely chopped
2 large eggs, room temperature
1/2 cup granulated sugar
1/2 cup brown sugar, firmly packed
1/4 cup pure maple syrup
1 1/2 teaspoons maple flavor, optional*
4 to 8 tablespoons butter, melted
2 1/2 cups all-purpose flour
2 teaspoons baking powder
1/2 teaspoon salt
2 tablespoons coarse sugar or maple sugar, for topping (can also use regular sugar, but I've tried all three options, and coarse sugar such as turbinado sugar, is my favorite)
* I highly recommend you use this!  It can be bought online at places like Amazon or King Arthur Flour, or in baking stores.
(1) Preheat the oven to 350°F.  Line a large baking sheet with parchment or silpat.  Combine flour, baking powder, and salt in a bowl and put to the side.
(2) Toast the walnuts by spreading them in a single layer on the baking sheet, and bake in the preheated 350°F oven for 7 to 8 minutes, until they're a light golden brown.  Watch them carefully, they can burn quickly, and burned walnuts taste bitter!
(3) In the bowl of a mixer with paddle attachment or with a hand mixer, beat together the eggs, sugars, maple syrup, and maple flavor.  Add the melted butter, beating until smooth.  Mix in the flour mixture, then the nuts.  Mix until just incorporated – do not overmix!
(4) Divide the dough in half on a parchment- or silpat-lined baking sheet.  Dust a little flour on the baking sheet first.  Then, using your hands dusted in flour, roll each half into a log about 10 inches long, then flatten with your fingers so the log is about 4 inches wide and 1/2 inch thick.  Sprinkle the top of each rectangle with 1 tablespoon coarse sugar or maple sugar, if desired.
(5) Bake the biscotti dough for 25-30 minutes, until the dough feels dense when poked with your finger. Remove from the oven, and cool for about 20 minutes; cooling the dough allows you to cut it more easily, with less crumbling.
(6) Use a serrated knife to cut the baked dough, slightly on the diagonal, into 1/2 inch-thick slices. Place the slices close together on the prepared baking sheet, balancing them upright.
(7) Bake for about 20 to 25 minutes, until the biscotti's cut sides are beginning to brown. Remove them from the oven, and cool on the baking sheet.