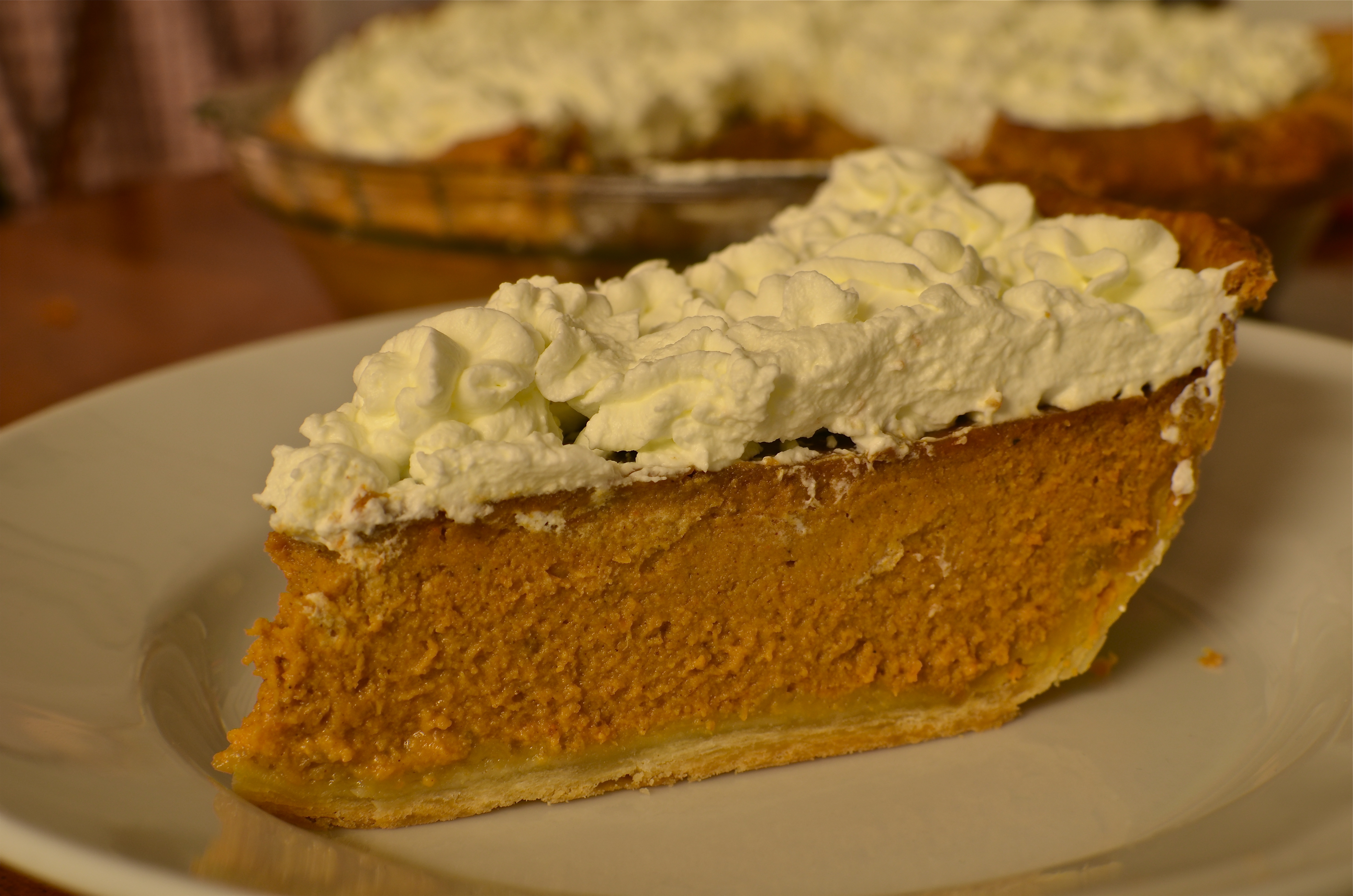 Thanksgiving is almost here!  I don't anticipate doing any cooking on Thanksgiving, so I thought I'd get my urge to bake a pumpkin pie out of the way early in the week.  I always liked my Pumpkin Pie with Streusel Topping, but I wanted to try something new this year.  Enter the amazing Gesine Bullock Prado, who recently posted her own go-to recipe for pumpkin pie.  Her pie has homemade caramel and creamy mascarpone added to the custard, and that makes for a heavenly, creamy pie.  I would make this again in a heartbeat.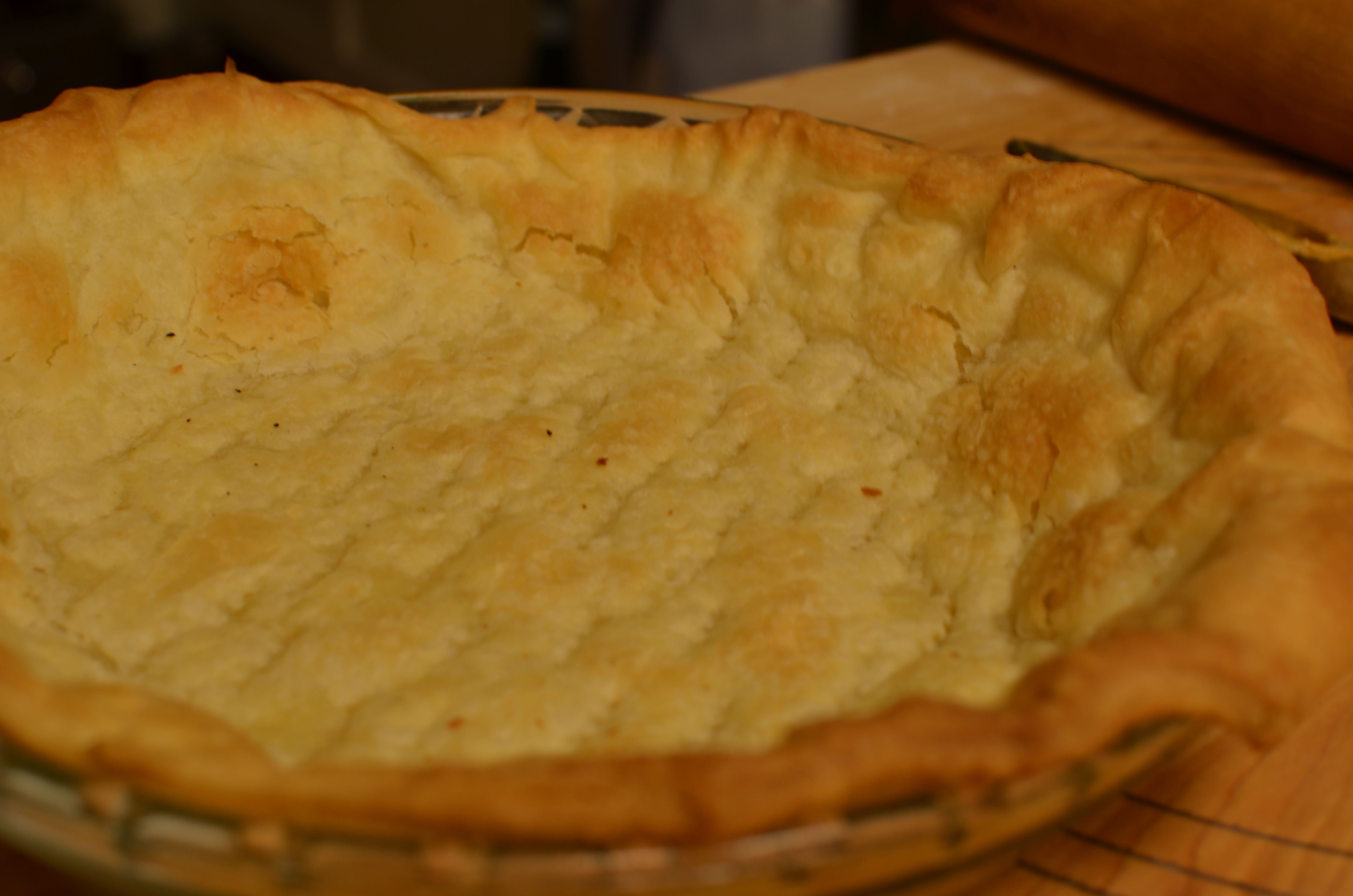 This was also my first time making Gesine's quick puff pastry to use as the crust.  It doesn't look pretty, but it's AMAZING.  After sampling it last night, this is now my favorite pie crust.  It's flakey, crunchy, buttery, and stays crisp on the bottom after baking – something we all rarely experience!  Gesine provides step by step instructions on how to make it on her blog (link below), but if you decide you don't want to go to the trouble, you usual crust recipe will be just fine.
I have a feeling I'm going to be *very* popular at the office today.
Stick around, another great pumpkin recipe is coming soon!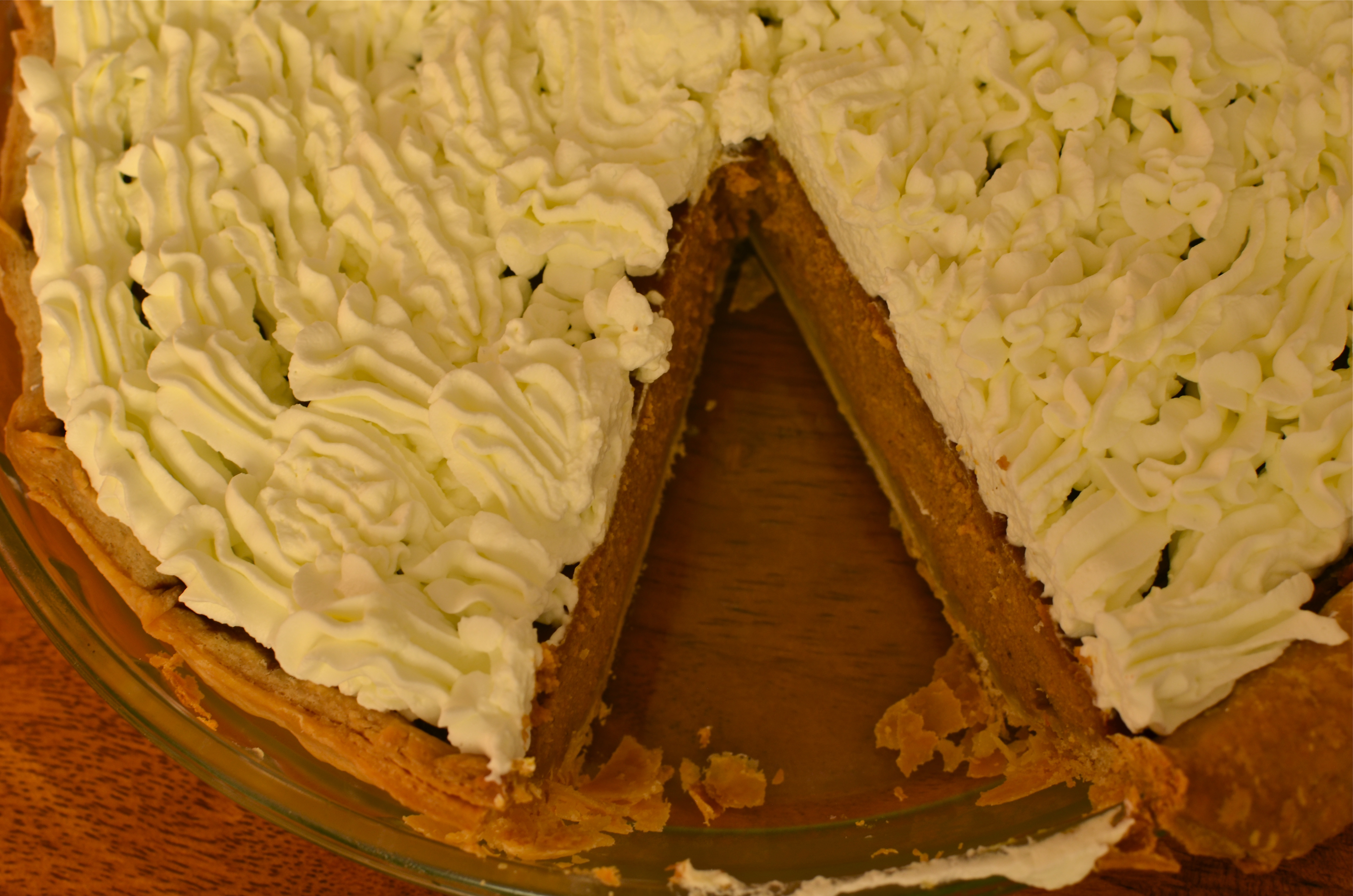 Caramel Mascarpone Pumpkin Pie
Head over to Gesine's blog to see the recipe and lots of helpful pictures!