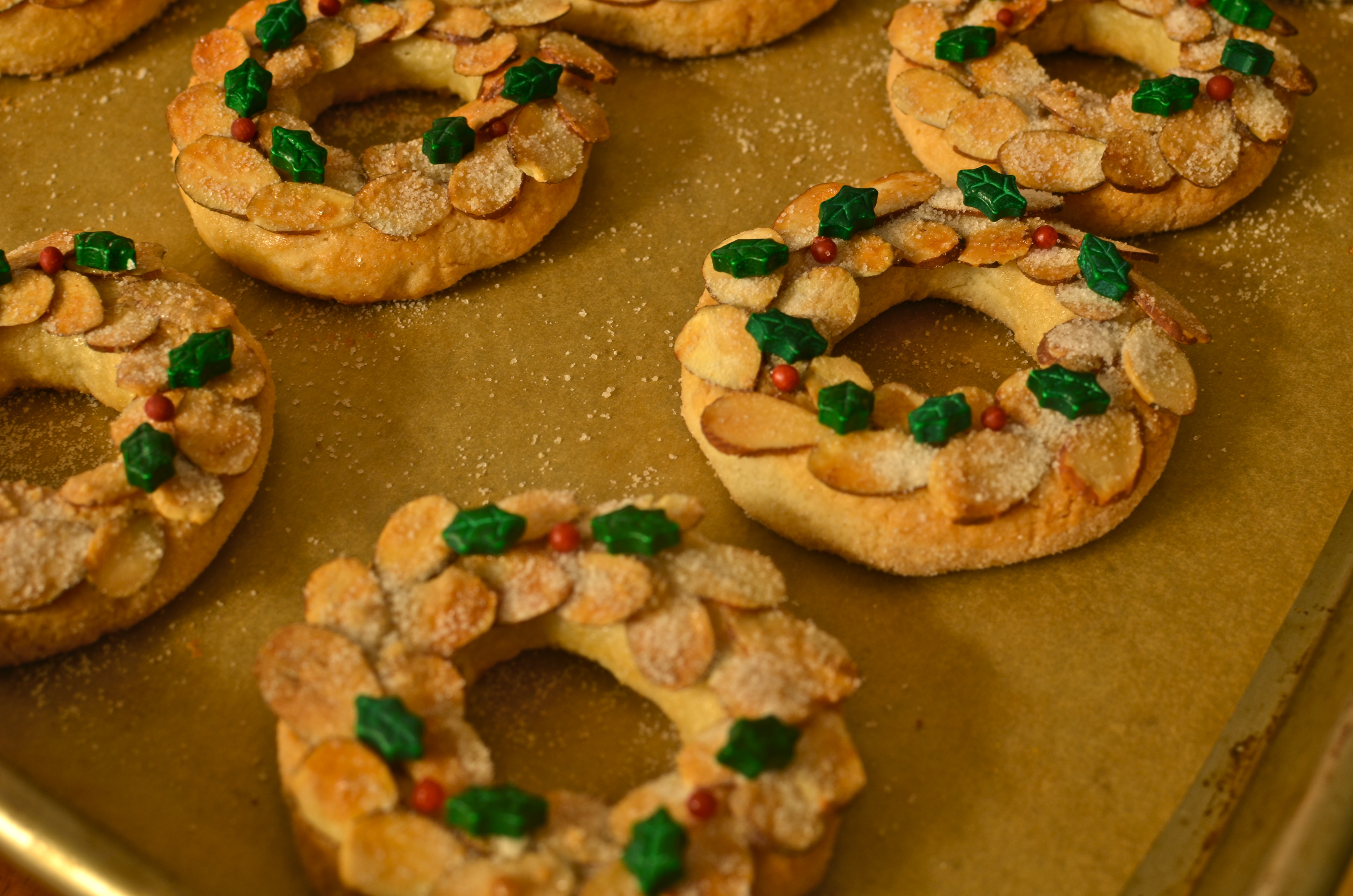 When I bake, making the final product look its best isn't usually my primary goal.  I think food is more about how it makes you feel (and how it tastes, of course) than how it looks.  Holiday cookies, however, are different.  Seeing a festive cookie gets you in the holiday mood and instantly lifts your spirits.
Behold, the most beautiful holiday cookies I've ever made.  They are gorgeous.  They taste delicious.  They make your entire home smell like a marzipan dream.
What they are is a light almond paste dough rolled out and formed into circles, then topped with sliced almonds in a wreath design.  I'll admit this recipe is a labor of love.  Like a lot of holiday cookies, it's a good amount of work.  That doesn't mean it's hard, it's simply time consuming.  The most time is spent putting the sliced almonds on the cookies, and you wouldn't believe how hard it is to find nice-looking, intact almond slices.  So when you go to the store, please make sure to buy sliced almonds that don't look like they are all broken.  The first time around I bought them from Whole Foods, and they were in terrible shape.  The second time around I bought Diamond brand, and the bag contained more usable slices that helped make my cookies look pretty.
And just as important, the cookies really do taste great.  Once baked, the almonds on top give the cookie a crunch that nicely complements the sweet, chewy almond base below.  The recipe is Gesine Bullock-Prado's, and frequent visitors of this site know how much I adore her recipes.  Last December, I made two of her cookie recipes: Starry Starry Nights and Pistachio Meringues.  She's a genius.  When she posted this recipe the other week, and I knew immediately I had to try it.  I'm so glad I did, and I encourage you to try it as well!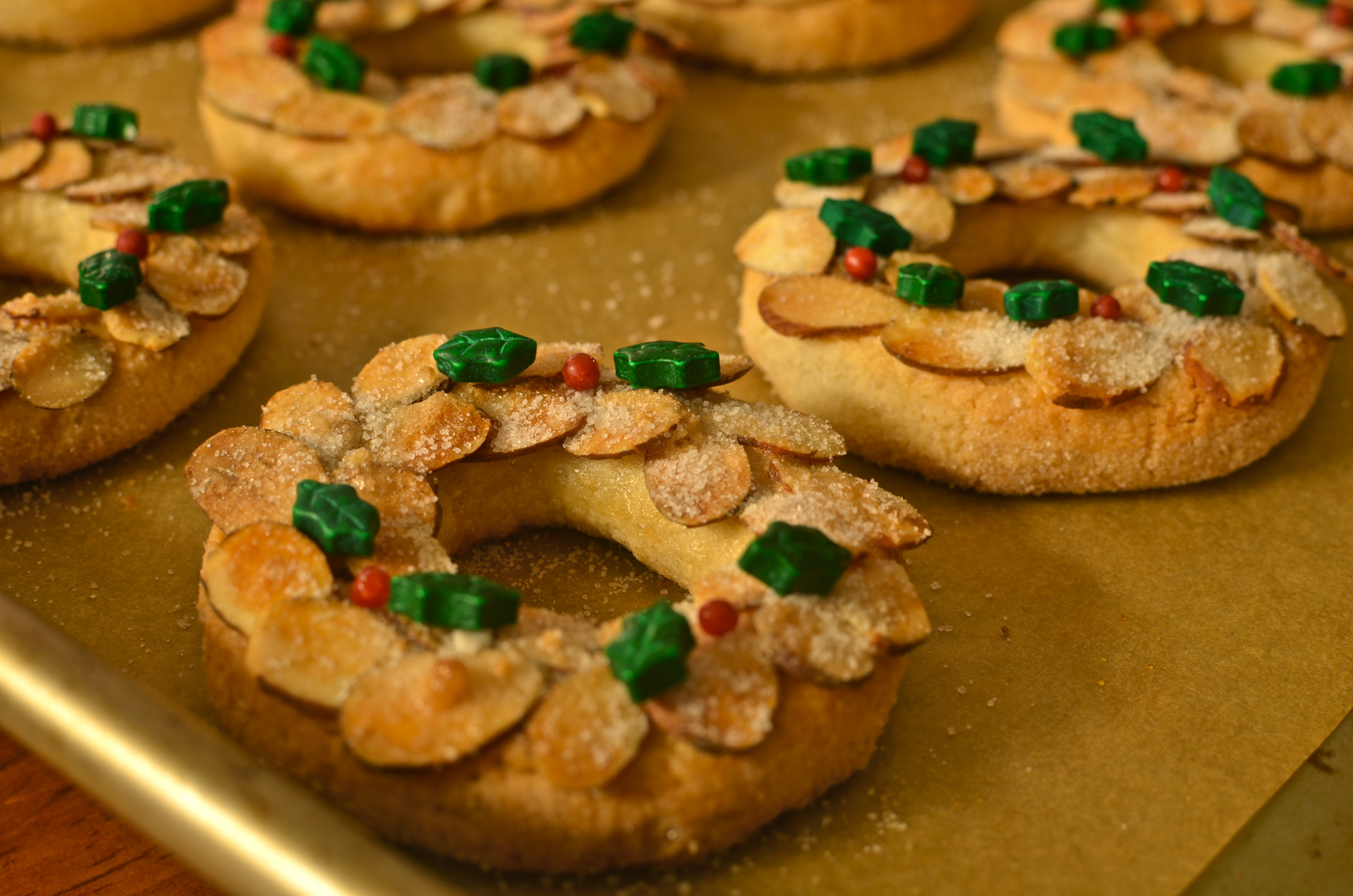 Almond Wreath Cookies (Mandelkränzchen)
Adapted from Gesine Bullock-Prado
Makes 24 cookies
Please check out Gesine's blog here for the recipe!