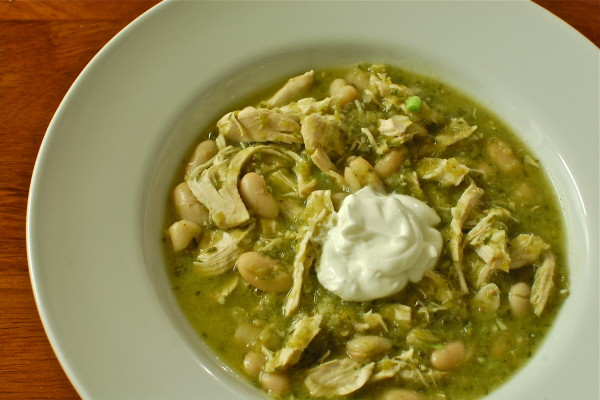 Another year, another Thanksgiving gone.  I hope everyone had a nice holiday, and I'm guessing some of you are pretty turkey-ed out.  I definitely am, but I will admit that I could eat pumpkin pie all year long.
Since Christmas is only a few weeks away, and chances are I'll go a little cookie crazy like I did last year, I thought I'd post a recipe that has nothing to do with any of the Autumn or Winter holidays.  Plus, if you feel that you overindulged over the Thanksgiving weekend, you might appreciate the healthy, low-calorie nature of this dish.  A few years ago, someone suggested I try the Cook's Illustrated recipe for white chicken chili.  Since then, I've made it five times, changing the recipe a bit each time to suit my tastes.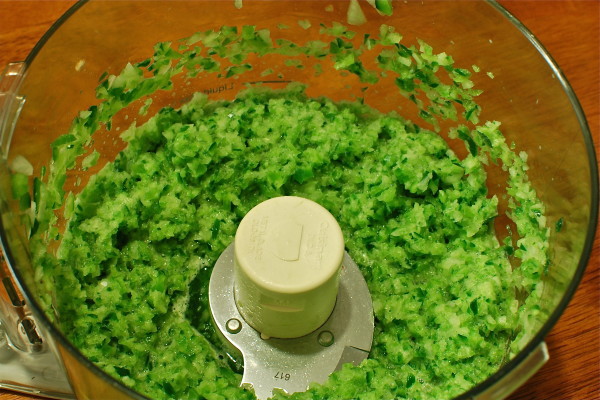 This recipe is, like many Cook's Illustrated recipes, very good.  It does have a number of steps, and uses 3 types of mild to medium-hot peppers.  If you have not cooked much with peppers, particularly not jalepeños (which most people have had or cooked with before), this might be a good recipe for you to test the waters.  Poblano and Anaheim chilis are mild chilis that add a ton of great flavors but not heat.  The heat in this comes from the jalepeños, so you can adjust the heat level of this dish by adjust the amount of chopped jalepeños added.
Besides how the chili tastes, the other great thing about this chili is that the flavors are even better the day after you make it, so make it ahead of time if you are expecting a crowd, then reheat.  Oh, and it freezes beautifully!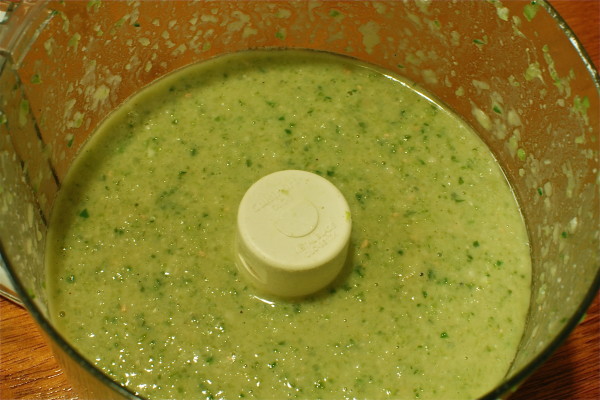 Chicken and White Bean Chili
Adapted from Cook's Illustrated
Total Time: 90 minutes
Serves 6-8
Ingredients
3 pounds boneless, skinless chicken breast halves
1 tablespoon vegetable oil
3 medium jalapeño chiles
3 poblano chiles (medium), stemmed, seeded, and cut into large pieces
3 Anaheim chile peppers (medium), stemmed, seeded, and cut into large pieces
2 medium onions, cut into large pieces
6 medium cloves garlic, minced or pressed through garlic press (about 2 tablespoons)
2 teaspoons ground coriander
3 (14.5-ounce) cans cannellini beans, rinsed and drained
3 cups low-sodium chicken broth
3 tablespoons fresh lime juice (from 2 to 3 limes)
1/4 cup minced fresh cilantro leaves
4 scallions, white and light green parts, sliced thin
1.  Season chicken liberally with salt and pepper. Heat oil in large Dutch oven over medium-high heat until just smoking. Add chicken and cook without moving, about 4 minutes. Using tongs, turn chicken and lightly brown on other side, about 2 minutes. Transfer chicken to plate.
2.  While chicken is browning, remove and discard ribs and seeds from 2 jalapeños; cut into pieces. In food processor, process half of poblano chiles, Anaheim chiles, 1 cut jalepeno, and onions until consistency of chunky salsa, ten to twelve 1-second pulses, scraping down sides of workbowl halfway through.  Transfer mixture to medium bowl.  Repeat with remaining poblano chiles, Anaheim chiles, and onions; combine with first batch (do not wash food processor blade or workbowl).
3.  If there is a lot of fat in the pot, pour off all but 1 tablespoon fat from Dutch oven (adding additional vegetable oil if necessary) and reduce heat to medium.  Add chile-onion mixture, garlic, coriander, and 1/4 teaspoon salt.  Cover and cook, stirring occasionally, until vegetables soften, about 10 minutes. Remove pot from heat.
4.  Transfer 1 cup cooked vegetable mixture to now-empty food processor workbowl.  Add 1.5 cups beans and 1 cup broth and process until smooth, about 20 seconds. Add vegetable-bean mixture, remaining 2 cups broth, and chicken breasts to Dutch oven and bring to boil over medium-high heat. Reduce heat to medium-low and simmer, covered, stirring occasionally, until chicken is cooked through, 15 to 20 minutes.
5.  Using tongs, transfer chicken to large plate. Stir in remaining beans and continue to simmer, uncovered, until beans are heated through and chili has thickened slightly, about 10 minutes.
6.  Mince the one remaining jalapeño, reserving and mincing ribs and seeds (if you like more heat in your chili), and set aside. When cool enough to handle, shred chicken into bite-sized pieces.  Stir shredded chicken, lime juice, cilantro, scallions, and remaining minced jalapeño (if desired) into chili and return to simmer.   Adjust seasonings with salt and pepper and serve.  I like serving mine with some reduced-fat sour cream and chopped cilantro.