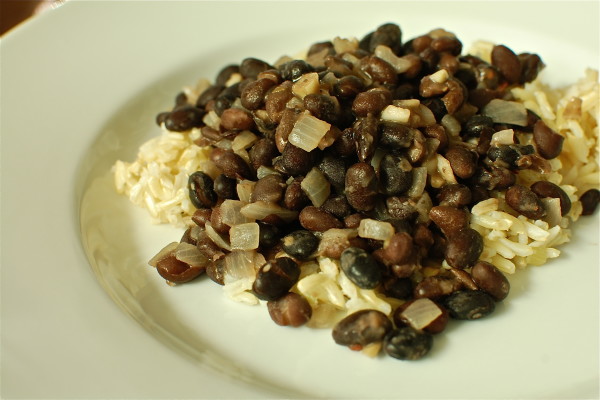 I made a rather dumb mistake when I returned from Rome: I got on a scale.
I am not one for New Year's resolutions, but I am willing to make a "Post Pasta-Binge" resolution to drop a few pounds.   And I am guessing a few of my friends reading this are trying to be healthy in the new year as well, so expect to see a few healthier recipes in the near future.
I am a huge fan of Cuban food, yet it is so hard to find good Cuban food, even in a city that supposedly has everything you could possibly dream of and more.  Luckily, my friend Raul is both Cuban and an extraordinary cook.  I remember a few years ago, when I was still living in Washington, D.C., I attended a dinner party at his apartment.  He prepared all sorts of Cuban dishes that can only be described as absolutely incredible.  Stewed pork, rice, sweet plantains – it was all there.  And of course, my favorite was there too: black beans.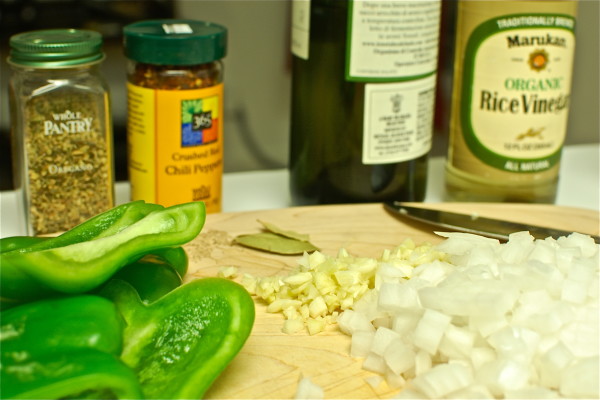 And they were soooooo good.  Raul was kind enough to share his recipe with me, and allowed me to share it with all of you.  Go forth and make them.  They will fit nicely into your resolutions.
Cuban Black Beans
Recipe courtesy of Raul Burgos
Total time: 1 1/2 hours
Makes 4 servings
Ingredients
2 15 oz cans black beans, drained and rinsed
1 green pepper, seeded and cut into quarters
1 large white onion, finely diced
4 cloves of garlic, minced
1 bay leaf
6 strips center cut bacon (optional), or 2 tablespoons olive oil
1/2 tsp red pepper flakes (or to taste) (optional)
1/4 teaspoon oregano
1/2 teaspoon pepper
1 teaspoon sugar
2 tablespoons vinegar (rice is best, but whatever you have is fine, just not balsamic)
4 tablespoons of white wine/ sherry/ whatever you have lying around will do. The dryer the better.
1.  In a large pot or dutch oven, if using bacon, fry the bacon until crisp over medium-high heat.  Remove bacon for another use (such as snacking, quiche, or anything else you want).
2.  Add onions, garlic, and red pepper flakes to the bacon grease.  If you are not using bacon (like me), heat olive oil over medium heat and add the same ingredients.  Sauté for 5 minutes, then add green pepper quarters.  Continue sautéing until onions are translucent.
3.  Add remaining ingredients and stir to combine.  Bring to a simmer, then continue to simmer gently for 1 hour.  During that time, stir occasionally with a wooden spoon.  If you find you are scraping beans off the bottom of the pan, the heat is too high.
4.  At the 30 minute mark, check beans for thickness.  Black beans can be as liquidity or as bean pasty as you'd like.  If too thick, add a few spoonfuls of water.  Taste and adjust seasonings, it may need more salt and pepper.  I ended up adding at least a 1/4 cup more white wine, a little more vinegar, and about 1/2 cup of water.
5.  After 1 hour, discard bay leaf and green pepper quarters.  Serve by itself, or with rice.  Beans will taste even better the next day.