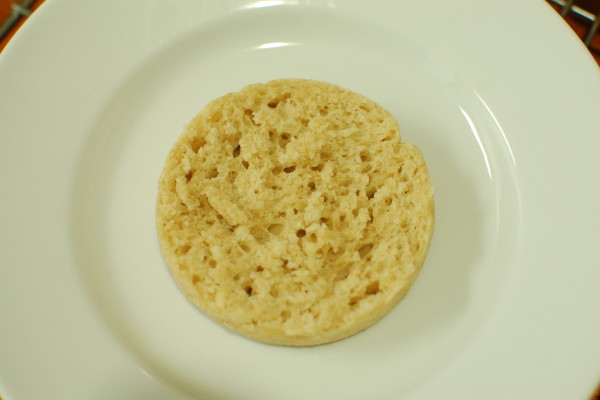 I love reading all the different food blogs out there.  Sure, during the day I should be working, but reading about other people's adventures in the kitchen is just so much more exciting.
Over the past six months or so, I've become a fan of some Gesine Bullock-Prado recipes.  Gesine ran her (famous) sister's production company in California, then gave up her glamorous Hollywood life to open her own bakery in Vermont.  Perhaps I love her so much because she has done something I secretly wish I could do from time to time.  Imagine, my own bakery!  Filled with goodies baked from my own recipes!
Of course, then I think of waking up at 3 AM every day to fill my bakery's display case, and suddenly I start to have second thoughts.
So on her blog, Ms. Bullock-Prado shares a recipe for English muffins.  When I saw the recipe, I realized that how English muffins are made is a question that had never crossed my mind.  Not once.  Did you know English muffins were made on a griddle, and not in the oven?  Because I sure didn't!  Maybe it is my general fear of (and, thus, inexperience with) baking with yeast, but here I saw a recipe that seemed too easy to be good.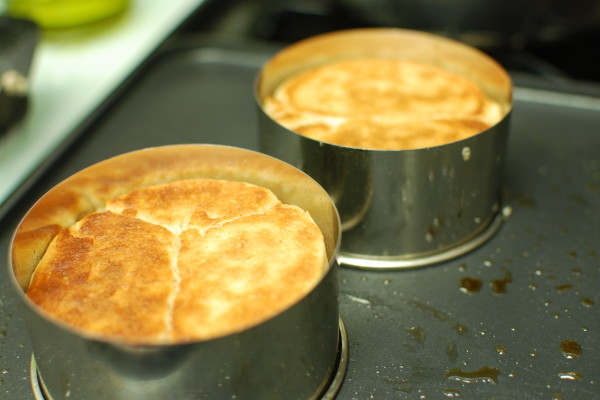 Oh, but they are good.  Really good.  And they really are that easy.  Making the muffins is significantly easier if you have tart rings or round cookie cutters.  My tart rings appear to be 3 1/2 inches in diameter, and that produces a nicely sized muffin.  They are available online or at cooking stores.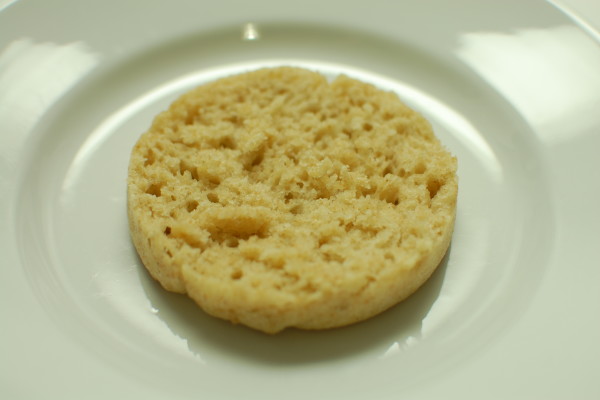 Need more convincing?  How about an English muffin toasted, spread with a creamy cheese, and topped with sautéed spinach and a fried egg?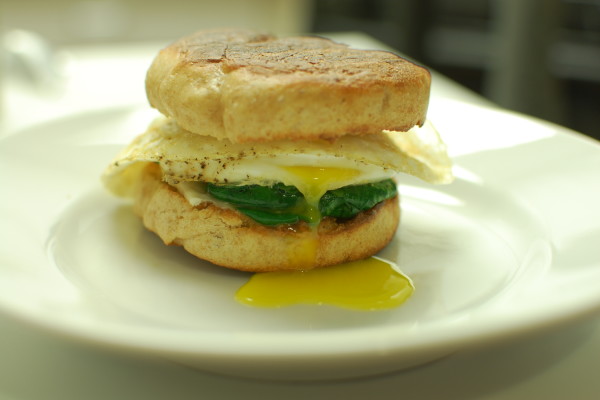 'Nuff said.
English Muffins
Adapted from Gesine Bullock Prado – click for the recipe!
Makes 8 muffins
Prep time: 10 minutes
Inactive prep time: 30 minutes
Cook time: 20 minutes per batch
I make whole wheat English muffins by substituting a portion of the flour – here, 1/3 – with whole wheat flour (but note that I've substituted 1/2 of the flour with whole wheat flour, with good results as well).  Whole wheat flour is denser than all-purpose flour, so I recommend sifting the flours to ensure air gets into the flour.  It also may require a little more liquid to be added to the dough – say 1 or 2 tablespoons more of milk, if you think the dough is way too thick.
In addition, these English muffins freeze beautifully.  Make a batch of 8, then freeze those you don't eat.  Then, every time you want a homemade English muffin, you can leave one out to defrost, or if you are impatient like me, defrost in the microwave (under the defrost setting) for about 30 seconds!
Ingredients
3 cups all-purpose flour OR 2 cups all-purpose flour + 1 cup whole wheat flour, well-sifted
1 cup water
2 tablespoons (1 ounce) melted butter
1/2 cup milk, or 1/2 cup buttermilk if you'd like a little tang to your muffin
1 tablespoon sugar
1 teaspoon salt
1 tablespoon yeast
1/3 cup warm (not hot) water
pinch sugar