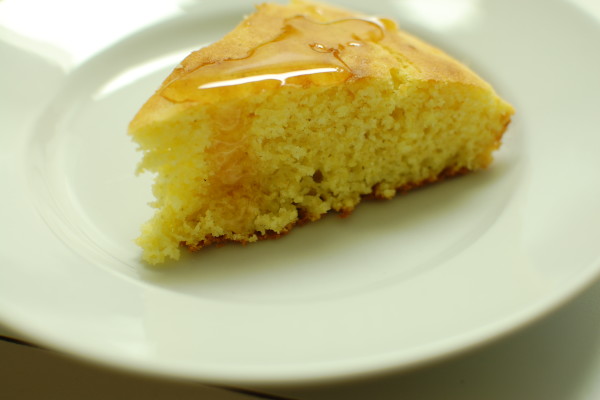 Cornbread and I have had a rather dramatic on-and-off love affair my entire life.  I love cornbread, especially baked in a skillet.  For me, there is nothing better.  Unfortunately, that also means I have no self-control when it comes to cornbread.  If you put a skillet of cornbread in front of me, it is entirely possible that I will devour the whole thing in one sitting.  I always get a stomach ache afterwards, and I am always confused as to why.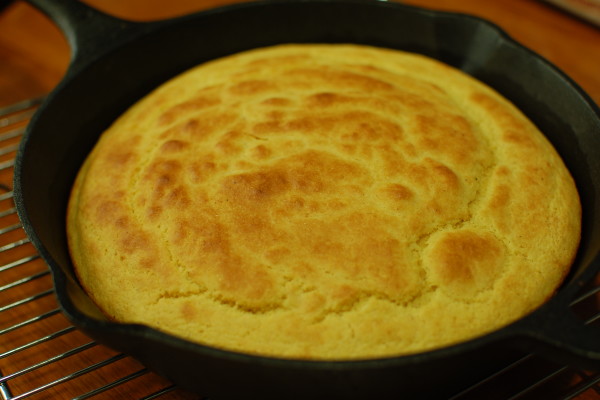 Here is my most recent attempt at finding a perfect cornbread recipe. If you are not aware, there are generally two types of cornbread: Northern and Southern.  Southern cornbread is truly savory, does not contain any sugar, may be made with bacon drippings, and may contain other savory items such as cheese, jalepenos, or green chilis.  Northern cornbread, on the other hand, is sweeter.  It contains a little (or a lot) of sugar; sometimes when you bite into a piece, you wonder if it is an accompaniment to your meal, or a dessert masquerading as an accompaniment to your meal.
So my perfect cornbread?  A little bit on the sweet side (I guess that makes me not a true Southerner?), no bacon grease, and no cheese or chilis or any of that.  I'm a cornbread purist.  I like it moist, flavorful, a little fluffy, and crispy in the crust.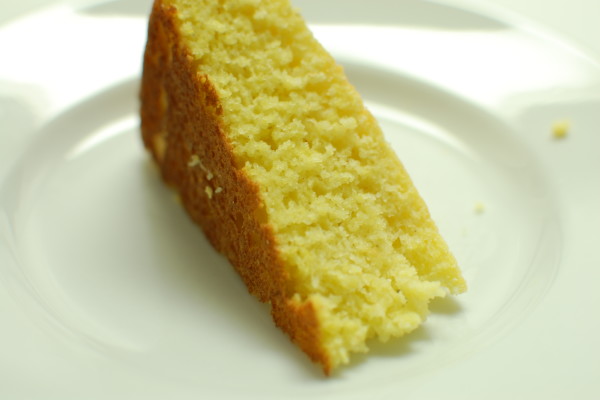 You can certainly bake this in an 8×8 or 9×9 dish, but it really turns out best with a cast iron skillet.  You preheat the skillet, pour the batter into the hot skillet, and the result after baking is a delightful crispness guaranteed to bring a smile to your face.
Cornbread
Adapted from Cook's Illustrated
Serves 8-12
Prep time: 10 minutes
Cooking time: 25 minutes
Ingredients
1 cup yellow cornmeal (or white), stone-ground
1 cup unbleached all-purpose flour
2 teaspoons baking powder
1/2 teaspoon baking soda
4 teaspoons granulated sugar
1/2 teaspoon table salt
2  large eggs, room temperature
1 1/3 cup buttermilk
2 tablespoons unsalted butter
1 tablespoon vegetable oil, for greasing pan
1.  Preheat oven to 425 degrees.  Place vegetable oil in cast iron skillet, and place skillet in oven when oven is preheated.
2. Stir together cornmeal, flour, baking powder, baking soda, sugar, and salt in a large bowl.  Make a well in the bowl by pushing dry ingredients up the sides.  Crack eggs into well and stir lightly with wooden spoon, then add buttermilk. Stir wet and dry ingredients quickly until almost combined. Add melted butter; stir until ingredients are just combined.
3.  Remove heated skillet from oven.  Pour batter into skillet, and bake at 425 for 20 to 25 minutes, until top is golden brown and lightly cracked and edges have pulled away from side of pan.  Transfer skillet to wire rack and cool 5 to 10 minutes.