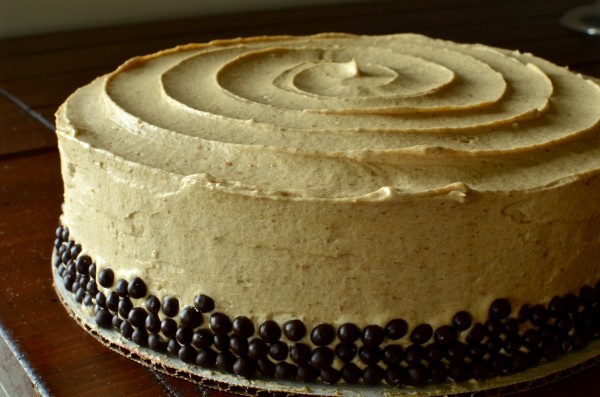 Thanks for all the great feedback on my first PDX Fit post – there might be some more coming your way in the future!  But for today, back to our regularly scheduled baking programming.  And I'm back with a good one!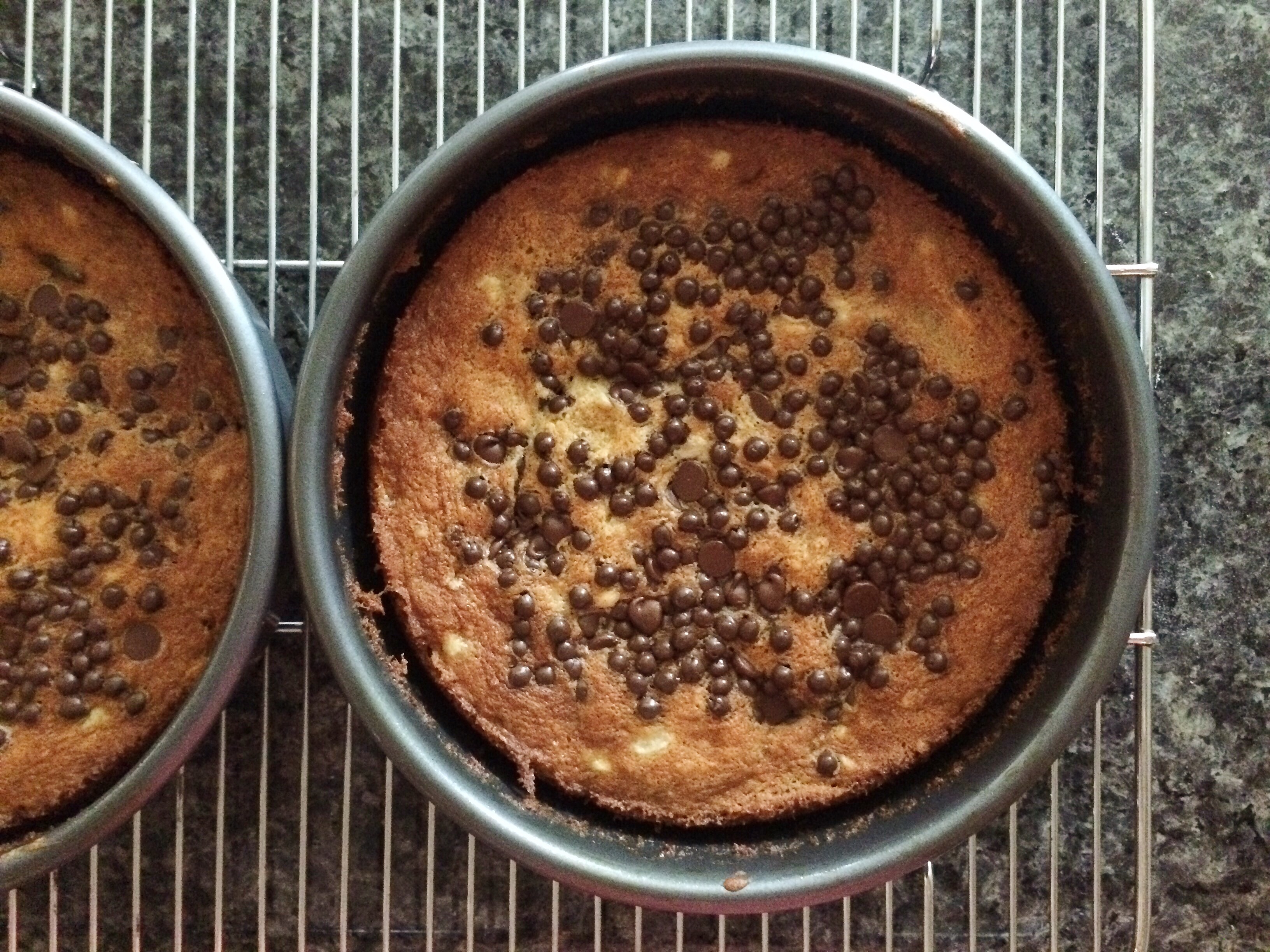 If you're not familiar with Michelle and her fabulous baking blog Hummingbird High, you should be.  It's one of the most inspiring baking blogs out there, full of creative, delicious recipes and beautiful photos.  Michelle recently posted a recipe for Banana Chocolate Crunch Cake with Graham Cracker Frosting, and it immediately went to the top of my To-Bake list.  Once I had a good excuse to make it – a friend's housewarming party – it was game on.
This is one of the best cakes I have ever made.  I love banana cake, and this is a truly great one.  It's a cross between your typical light-but-moist cake and banana bread, making it dense but not-too-dense.  Before baking, each layer is topped with a mixture of chocolate chips and crunchy chocolate pearls, giving the cake not only a lovely, rich chocolate flavor, but a slightly crunchy texture that totally works.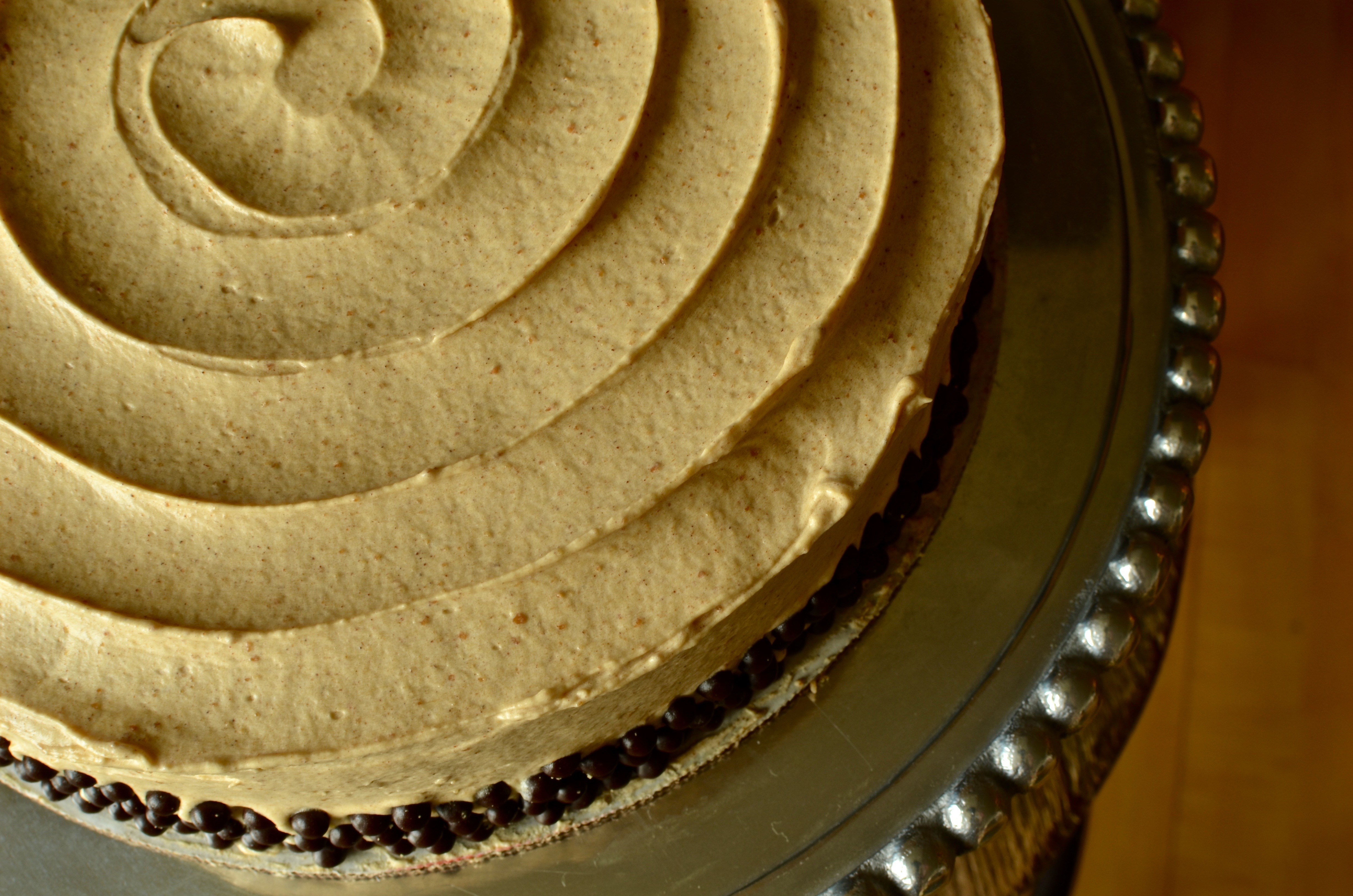 And let's talk about the frosting; the graham cracker frosting is amazing.  I've never had anything like it.  Many of you are probably familiar with cookie butters like Speculoos – this frosting is made with graham cracker butter, which turns out is simply graham cracker crumbs blended with milk.  So simple, but so genius.  Genius, Michelle.  It goes perfectly with the banana and chocolate flavors of the cake.
Overall, this is my new favorite celebration cake!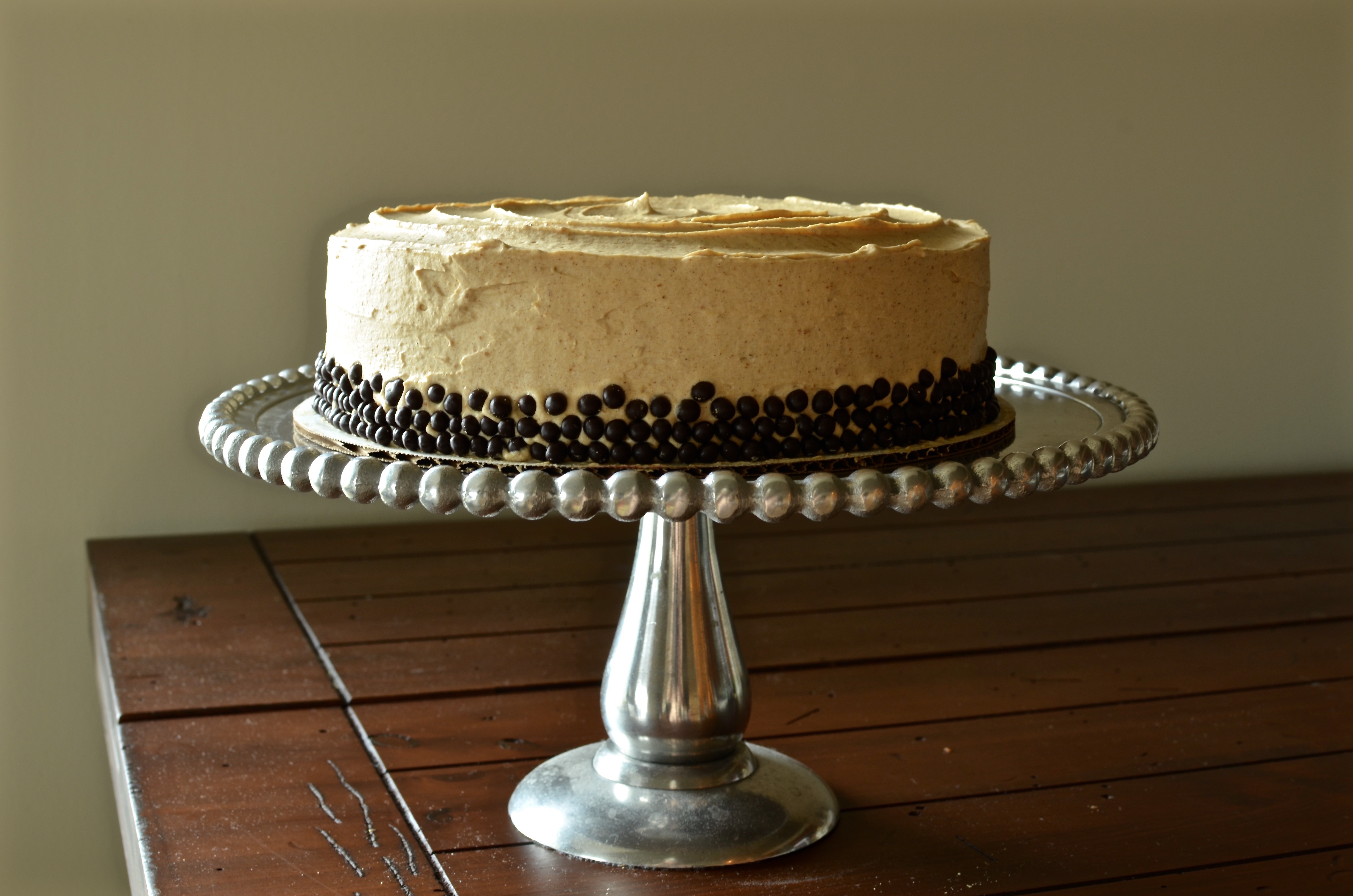 Banana and Chocolate Crunch Cake with Graham Cracker Frosting
Recipe adapted slightly from Hummingbird High
Instead of re-writing her recipe here, I'm sending you over to Michelle's site for the full recipe, along with her excellent baking notes.  My own notes:
Michelle makes this cake in three 6-inch cake pans; I made my cake in two 8-inch cake pans.  The cakes were done baking around the 30 minute mark, but start checking for doneness at the 25 minute mark
I sliced each cake in half lengthwise to create 4 (very) thin cake layers.  Because I had an extra layer to frost, and because my cake was already larger in circumference, I needed to make an extra half-batch of frosting.
Happy baking!