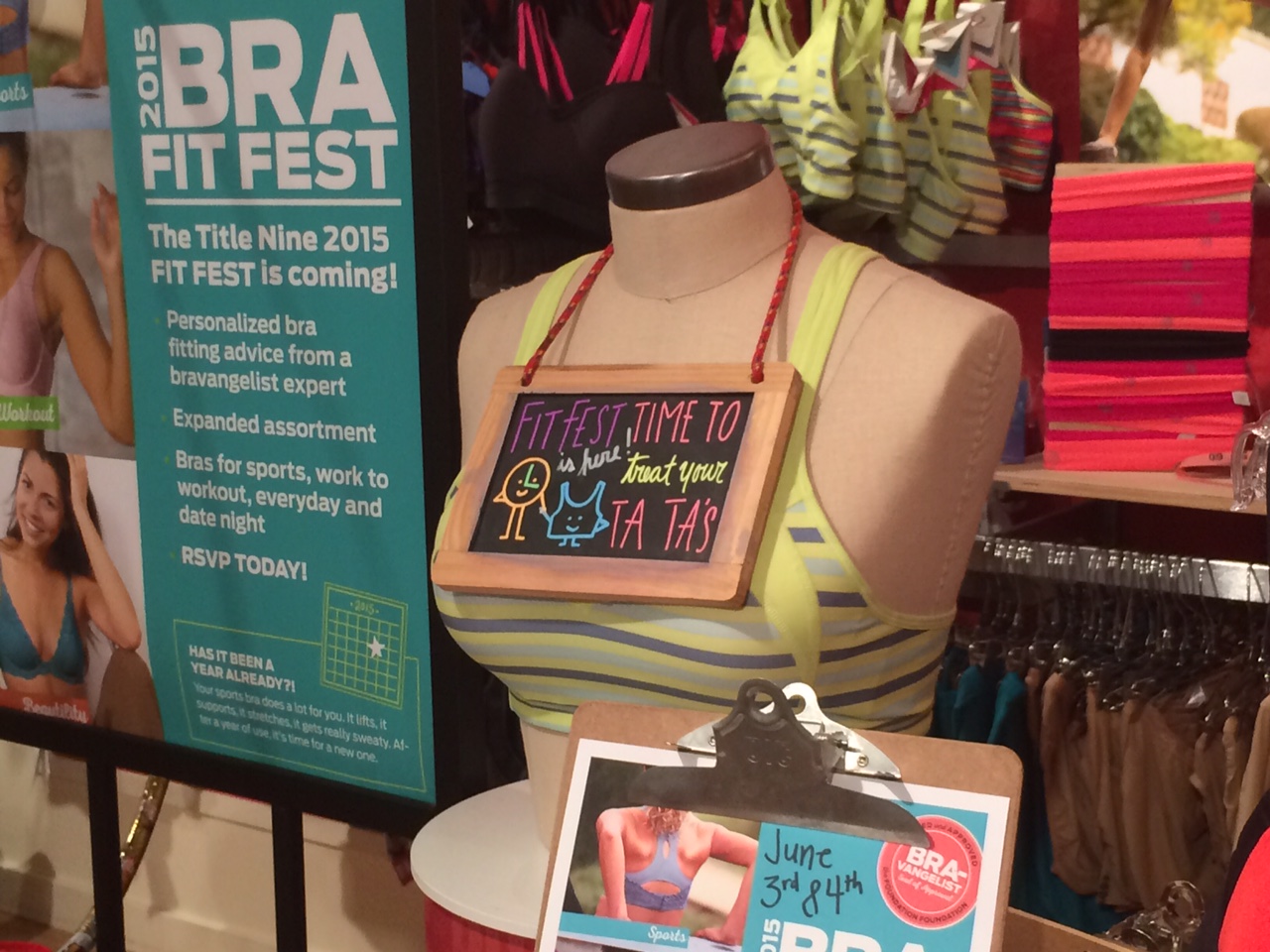 I'm trying something new today with Pâte à Chew!  Pâte à Chew is a blog focused  on my own adventures in the kitchen, and my Instagram feed is 98% pictures of what I'm making and eating out on the town.  Luckily for my waistline, fitness is a huge part of my life.  Be it weight training, kettle bell-ing, ClassPass-ing, or hiking, I'm active at least 5 days a week.  So today, let's talk fitness!
I had the pleasure of attending a "FitFest" event at Title Nine's Pearl District store here in Portland.  Title Nine (cleverly named after Title IX) is a California-based women's activewear company.  Despite walking by my local Title Nine store dozens of times over the past two years, this was my first time exploring what the brand has to offer.  Besides a great selection of workout gear and swimwear, what stands out most is their selection of high quality sports bras – they have dozens and dozens of them!  And they have fit experts there to help you pick the perfect one for you!
And speaking of picking the perfect sports bra for you, Title Nine will be holding FitFest events throughout the spring and summer at their stores across the country.  But the best part is that Title Nine is generously giving away one sports bra to a Pâte à Chew reader!  The giveaway is open to anyone in the US and will include a personalized fitting (either in-store or by-phone, depending on location) and one sports bra. Winners within driving distance of a TitleNine store will be asked to redeem their prize at the closest/preferred retail location.
To win a free Title Nine sports bra, use the raffle widget below (which may appear as a link) to either:
Follow me (@pateachew) and Title Nine (@TitleNine) on Twitter and tweet about your favorite mode of exercise using hashtag #T9FitFest (or using the sample Tweet provided)
Leave a comment below about your favorite ways to stay active
Like Pâte à Chew on Facebook
Contest ends June 2rd at 11:59pm so sign up now! The lucky winner will be notified via email by June 4th.
Fun Facts about Title Nine and FitFest