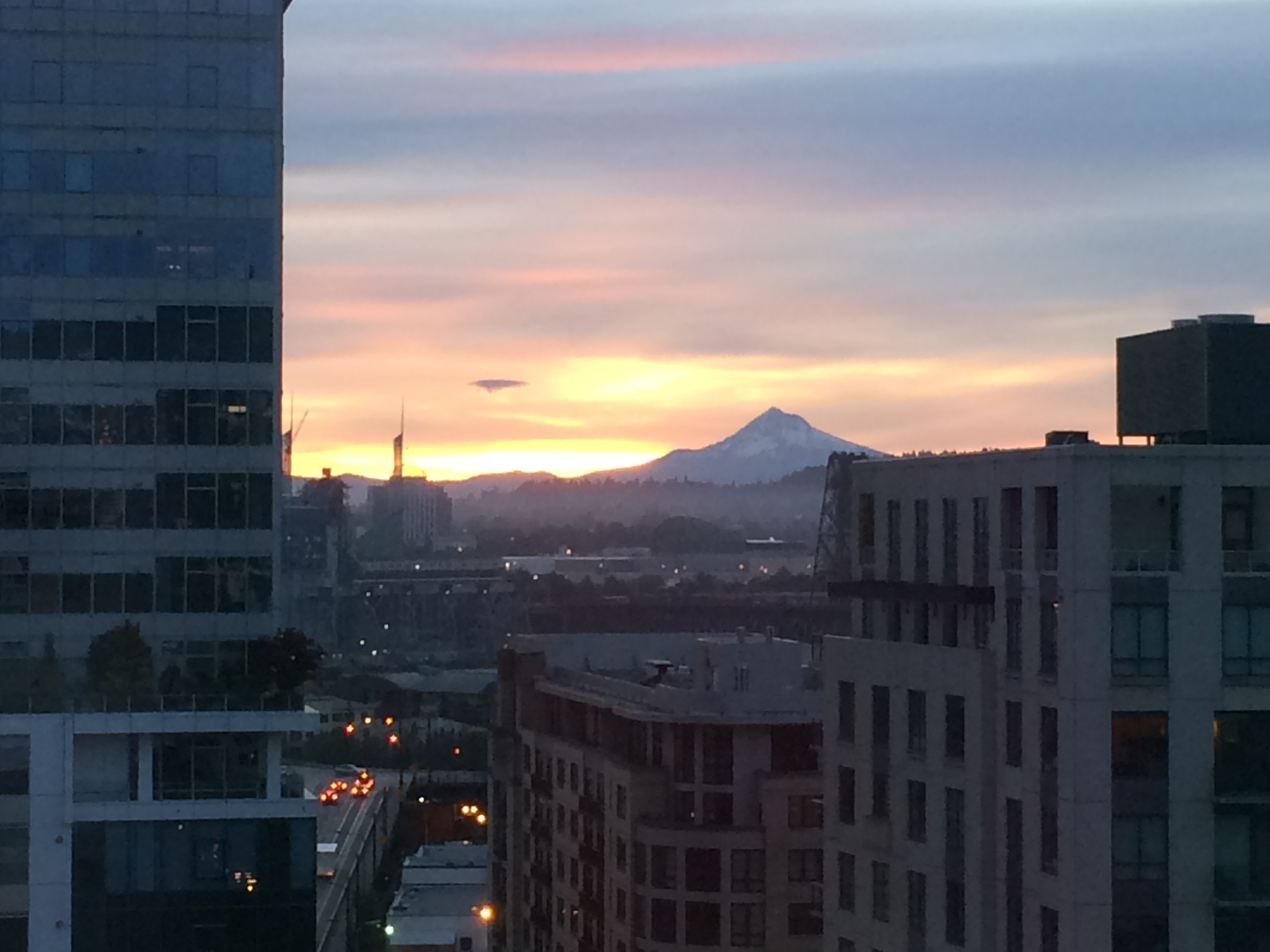 Since its inception in 2010, Pâte à Chew has been a blog focused  almost exclusively on my own adventures in the kitchen.  Cooking and baking (especially baking!) are two of only a handful of true loves in my life, and I cannot imagine a time when they won't be be.  Yet one reason I'm not in the kitchen as much as I used to be is that there are so many amazing people, places, and events to explore in this great town of Portland.
So I'd like to take this new opportunity to branch out and write about my adventures in the beautiful Pacific Northwest.  Am I still doing some cooking and baking? Yes, but not as much lately.  When you are busy at work and have an endless number of unbelievably good food options in Portland, it's easy to spend (way) too much time eating out.
And speaking of food, for my first installment of what I'm calling "Adventures in PDX," I'd like to share some of my favorite restaurant adventures of the past 3 months, in no particular order.
Tea Bar.  Tea bar is just that – a tea bar.  Its sleek atmosphere and 30 varieties of tea make this a lovely spot to sip and relax.  My honey assam latte was lovely.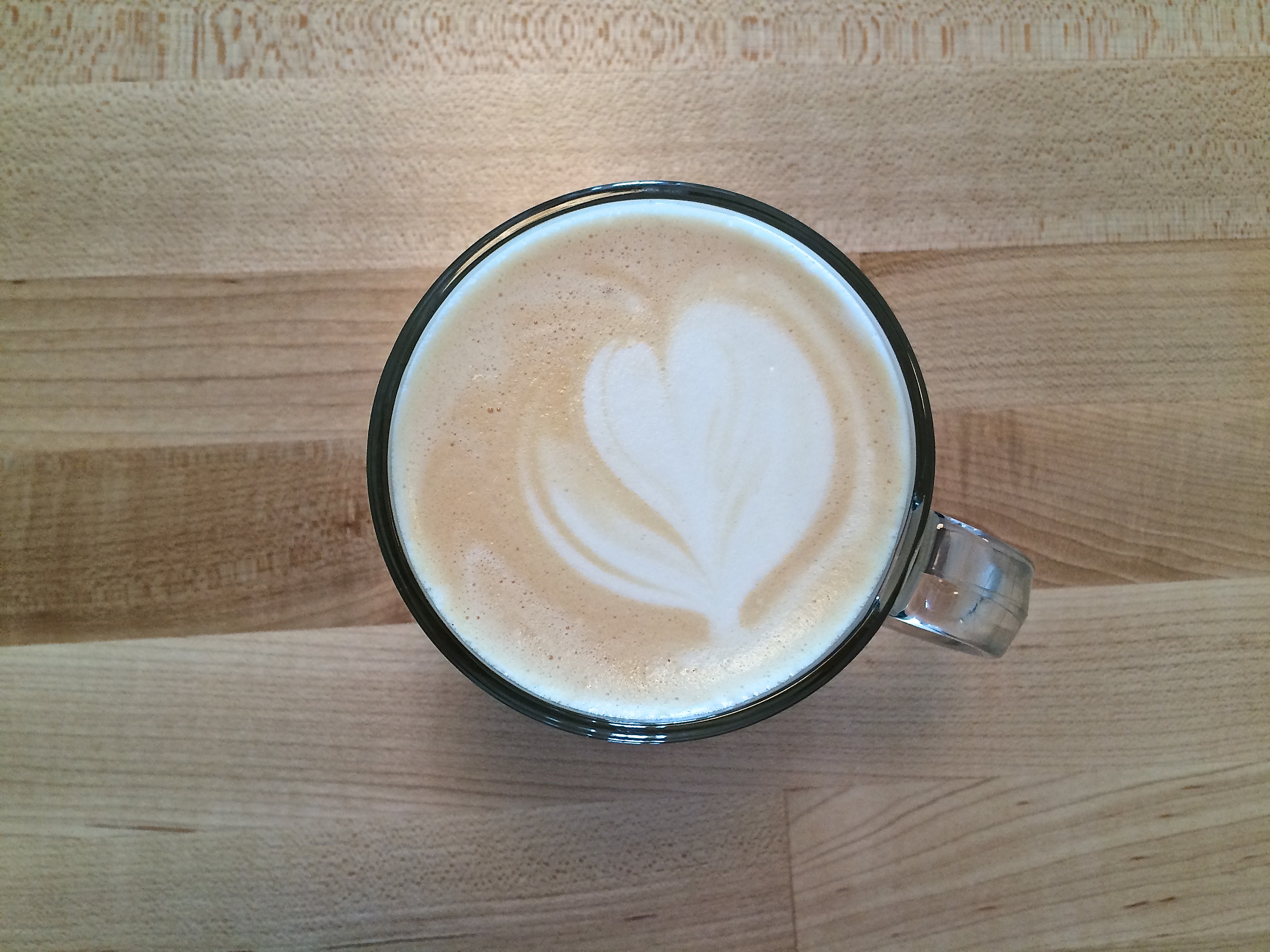 Roman Candle Bakery.  A bakery that makes, among many other things, Roman-style pizza bianca, served with scissors for sharing.  It isn't a variety of pizza that is easy to find, but it's fresh, delicious, and special.  I have not yet been for breakfast or brunch, but a former baker assures me that their Danish pastries in particular are a winning choice.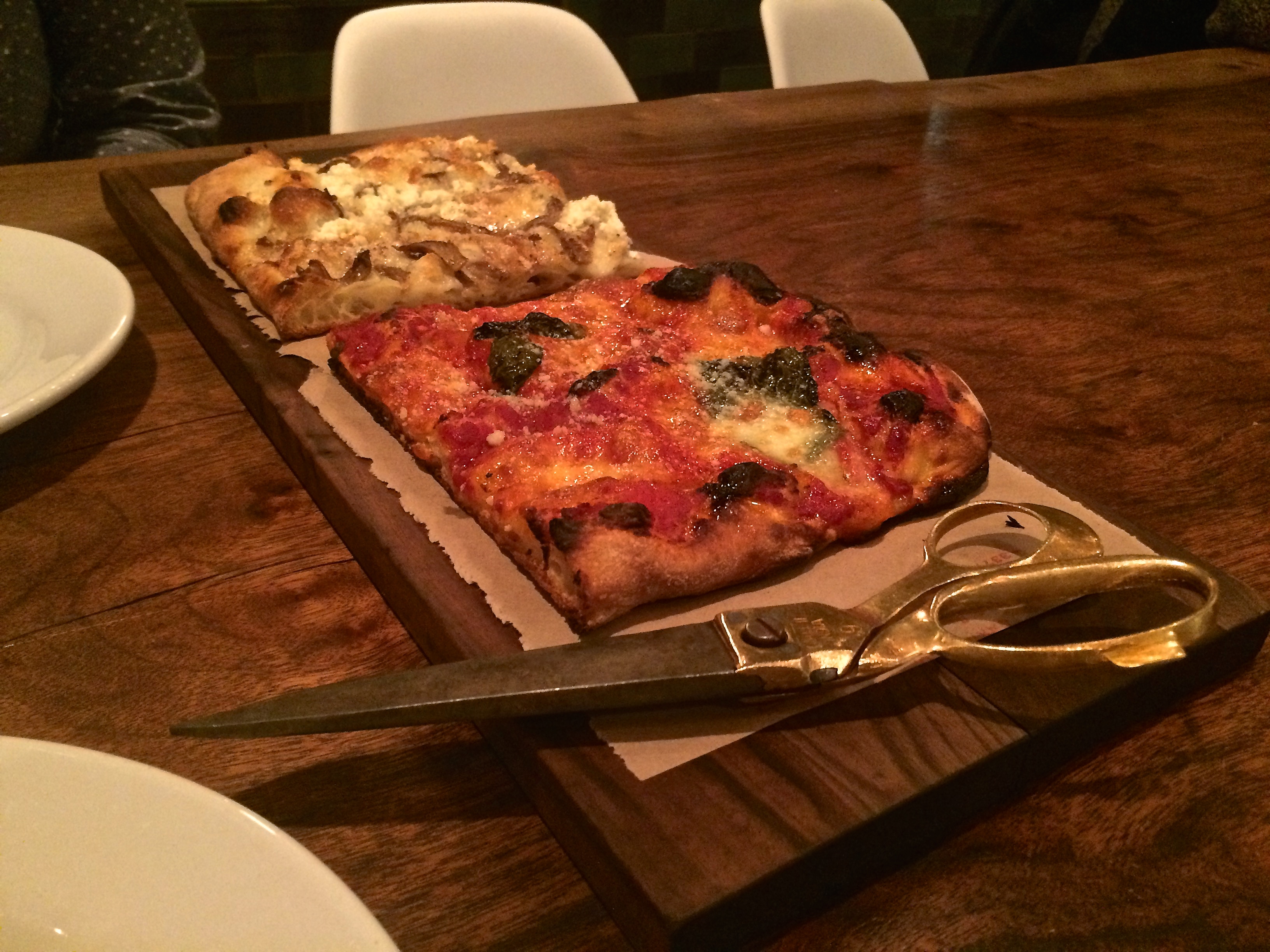 Kachka.  I was never a fan of Russian cuisine, but then I went to Kachka.  This restaurant has been getting rave reviews from professional critics, bloggers, and friends, and after a cozy dinner at the bar with Meredith of Martha Chartreuse I found out why.  The tvorog vareniki (farmers cheese dumplings) and golubtsi (sweet and sour cabbage rolls) were my favorites.  The desserts are great too – if you aren't dumpling-ed out after the tvorog vareniki, pick the sour cherry vareniki to end your meal.
SweeDeeDee.  Decent brunch, amazing baked goods, but out-of-this-world Salted Honey Pie.  Eventually I will find a way to replicate it in my own kitchen!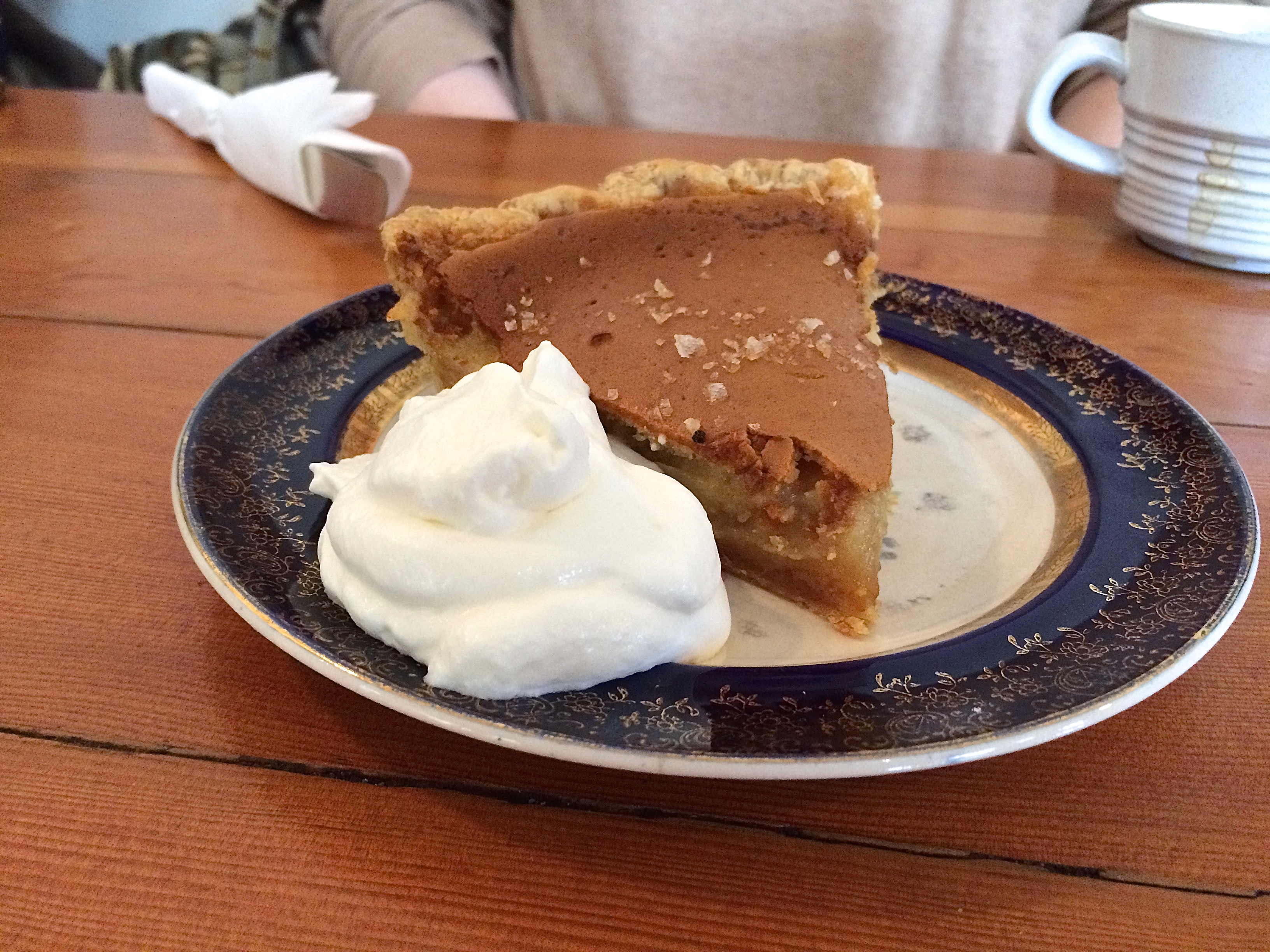 Oven and Shaker.  Most people consider it way more than just a neighborhood pizza place, but it's in my 'hood, so it will always be my neighborhood pizza place.  Their signature pie, the Spicy Salami topped provolone, mozzarella, and honey, is to die for.  They also have great salads; it's one of the few places in the world where I actually like kale.
Piazza Italia.  The menu is made up almost entirely of pasta dishes.  Start with the bresaola appetizer, then always order the homemade pasta option.  My current favorite: fresh pasta with Bolognese topped with a few heaping scoops of freshly-grated parmesan cheese.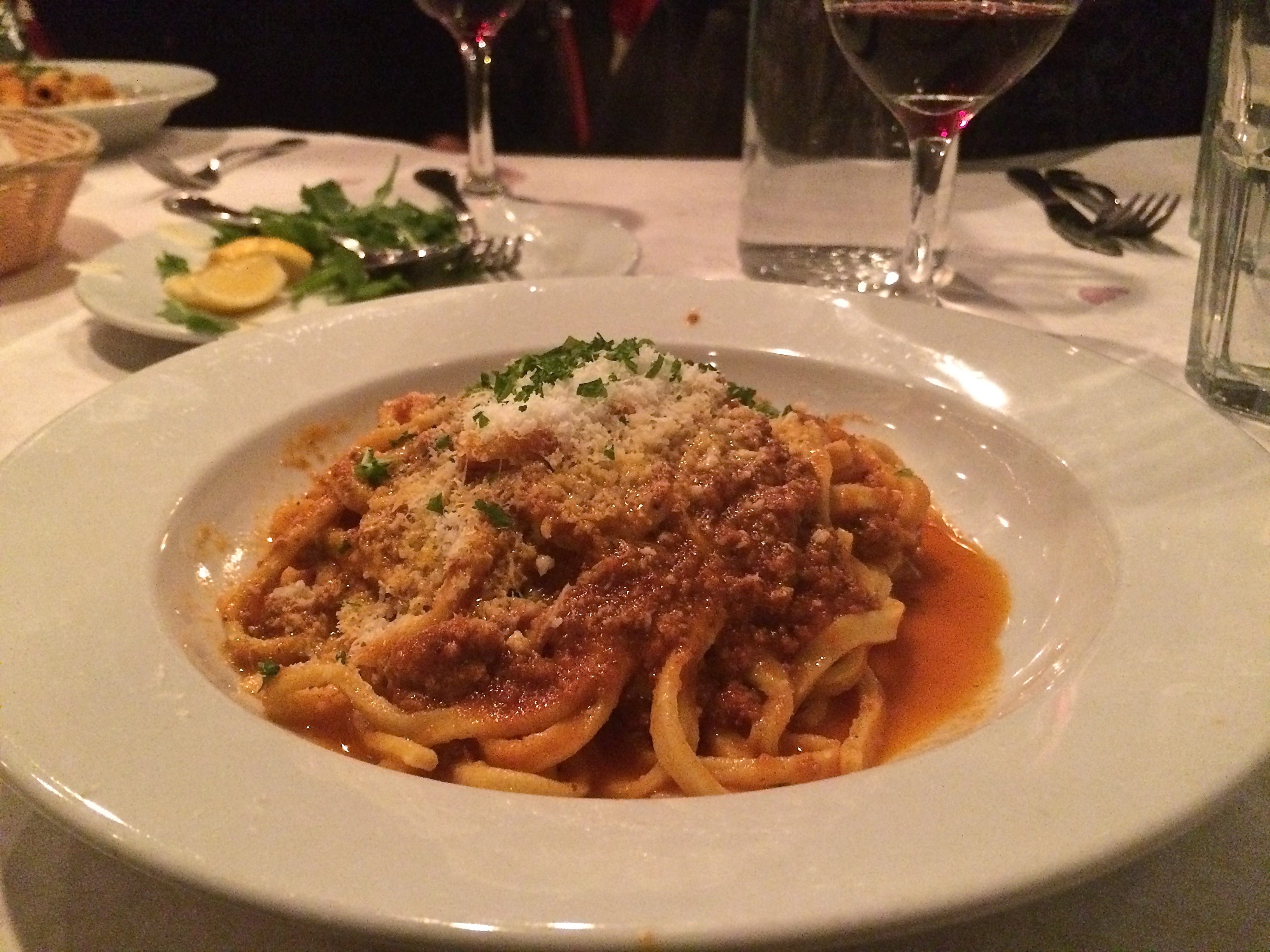 Yama.  Sashimi.  Really fresh, really good sashimi.  Yama has not been a "new adventure," but rather a constant since I started traveling to Portland almost two years ago.  I visit at a minimum 3 times a month, often with Meredith as my date.  They have some pretty great rolls as well, but again: sashimi.
And if you've tried the pizzas, the cheese dumplings, and the salted honey pie, a healthy dinner of sashimi might be just want you need.