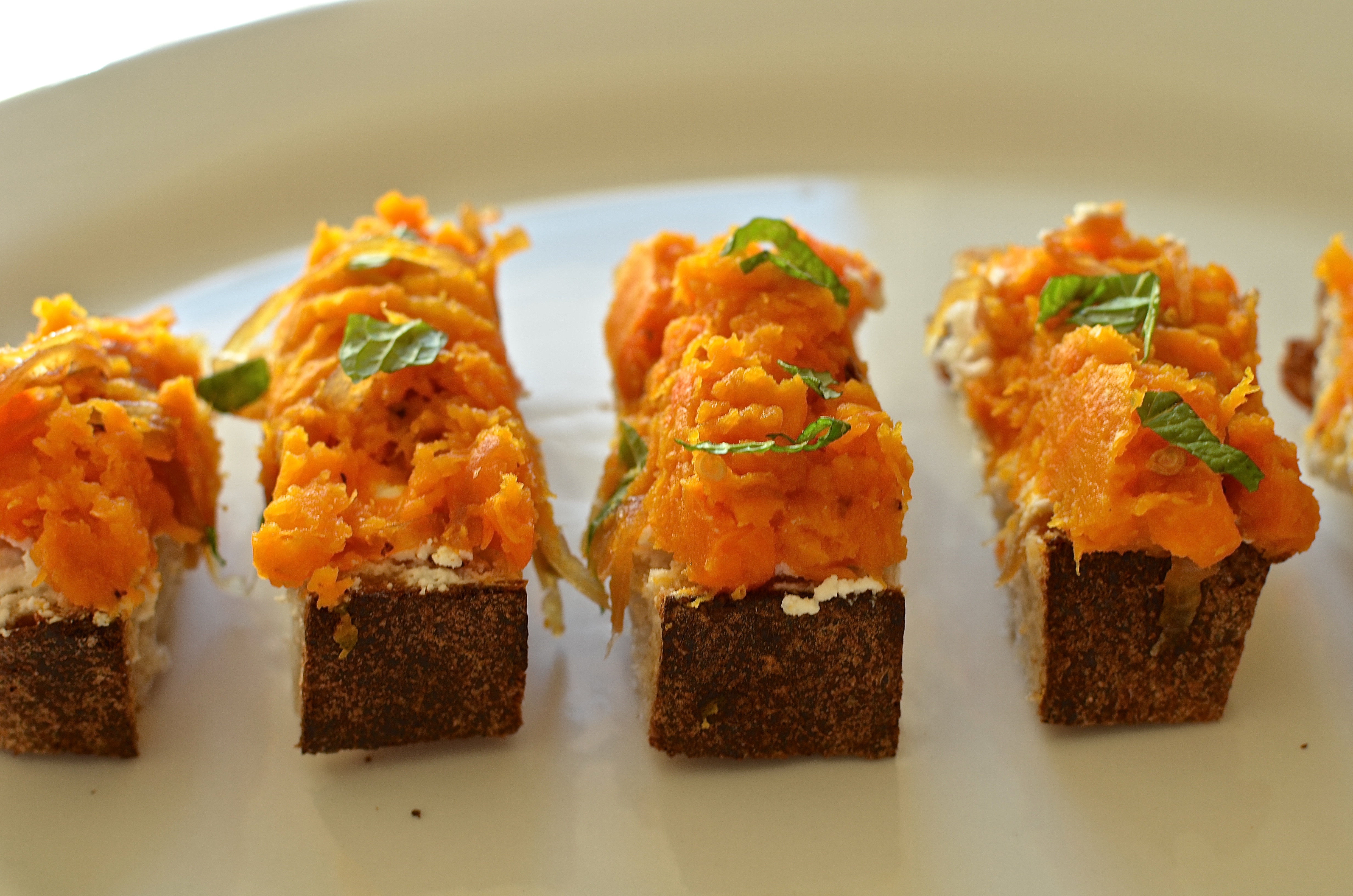 Portland – with its very rainy reputation – surprised me this weekend with lovely, mostly sunny weather which just begged to be take advantage of.  So there were long walks, workouts, dinners out, and brunch at Sweedeedee with some absolutely fabulous salted honey pie (seriously, I'm already researching recipes so I can recreate it in my kitchen).  But with warm sun to soak up, I decided to forgo a big baking project this weekend and instead go for a quick and cozy savory meal.  This recipe comes from Jean-Georges Vongerichten's ABC Kitchen, via New York Times Cooking, via Smitten Kitchen.  It combines several flavors of fall – sweet squash with hints of maple and apple.  It also comes together in well under an hour.  I was particularly lazy and bought 2 pounds of pre-cut butternut squash chunks – not having to cut up a squash makes preparation a whole lot faster.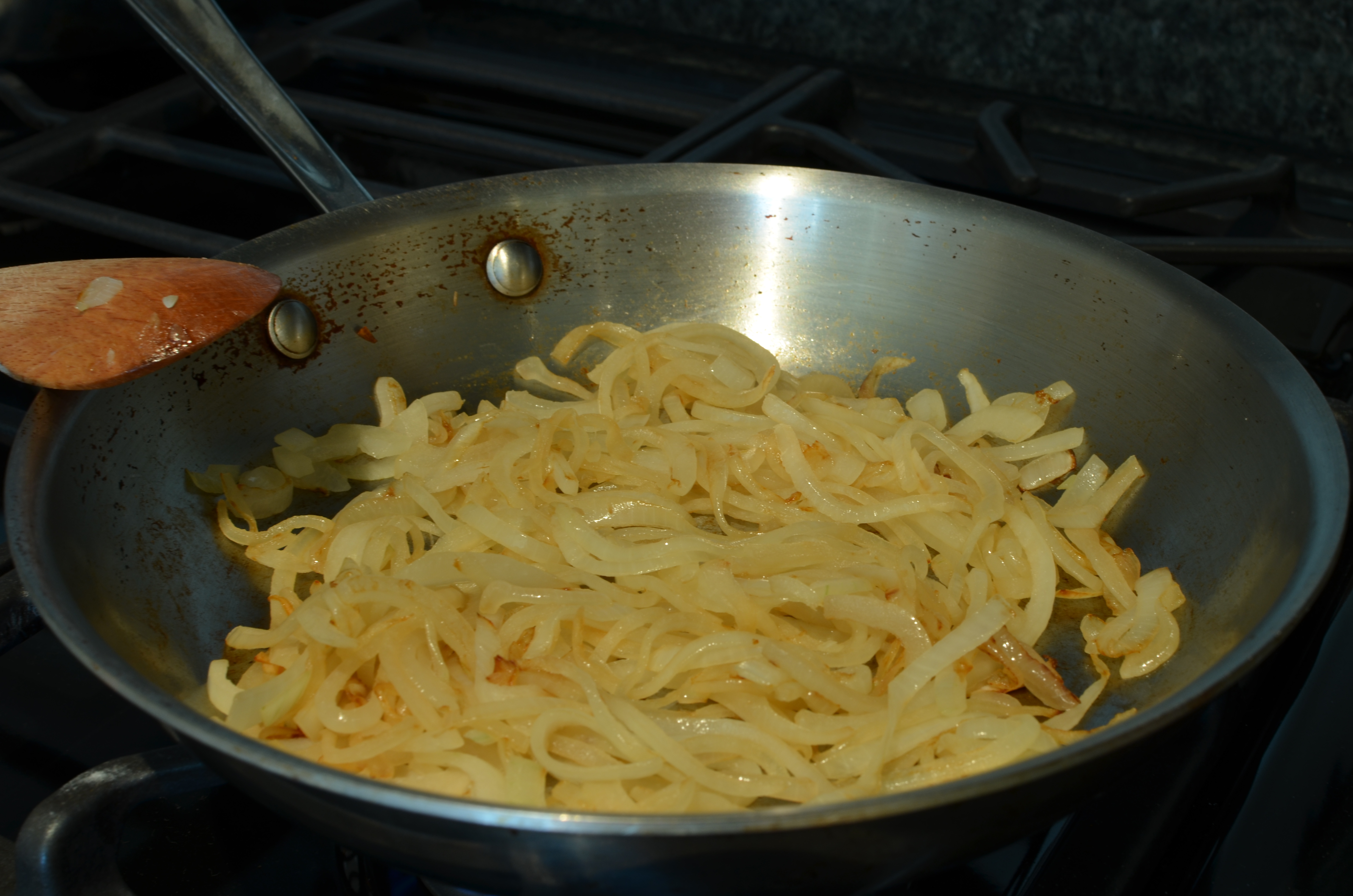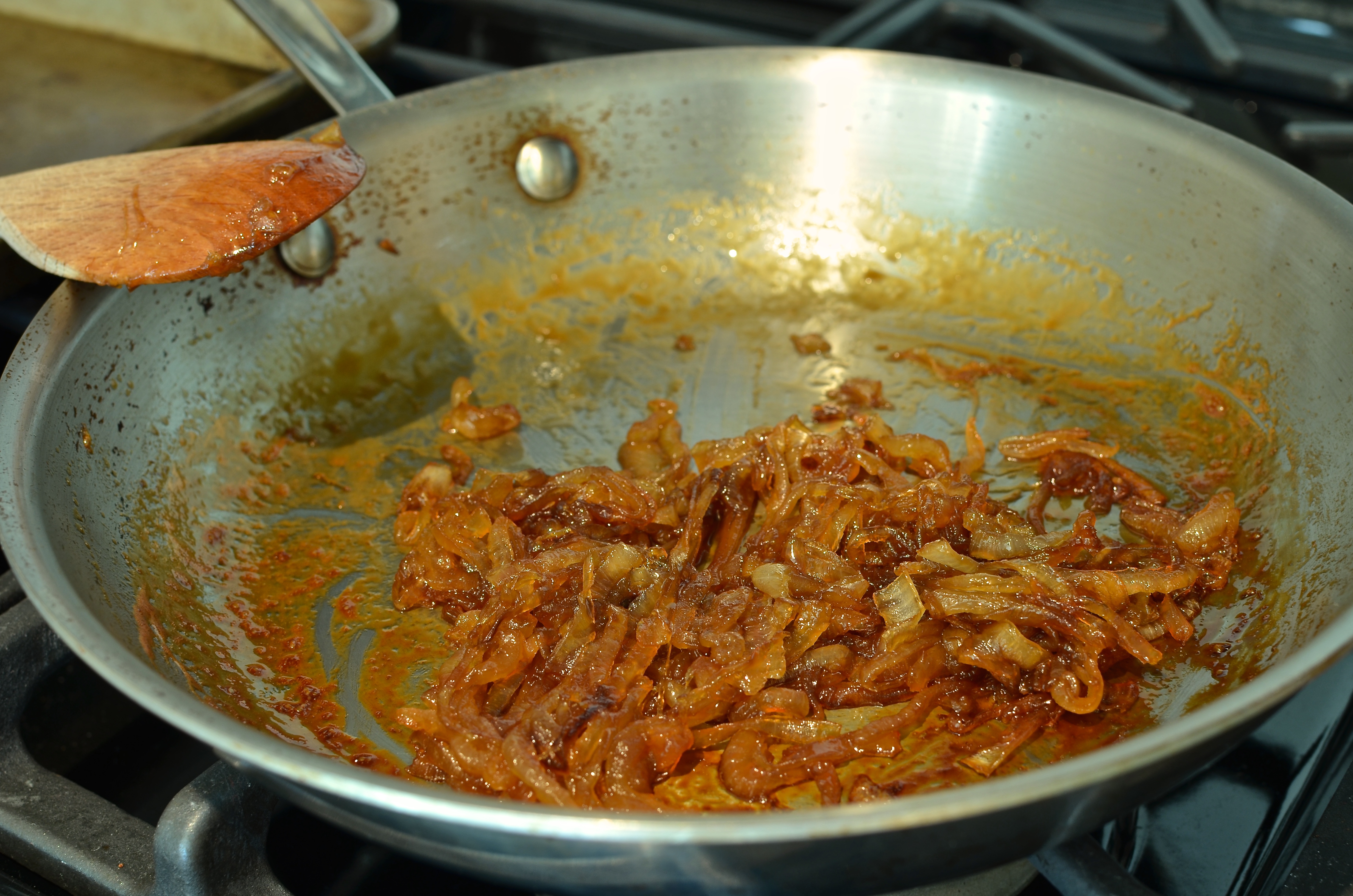 I was able to lighten the dish up quite a bit, mainly by cutting back on the olive oil.  I don't think the oil was missed at all; the onions – caramelized with maple syrup and apple cider vinegar – add heaps of flavor.  Overall, it was a pleasant treat with perfectly melded flavors.  Don't skip the fresh mint, it provides a refreshing finishing touch that makes this dish extra special.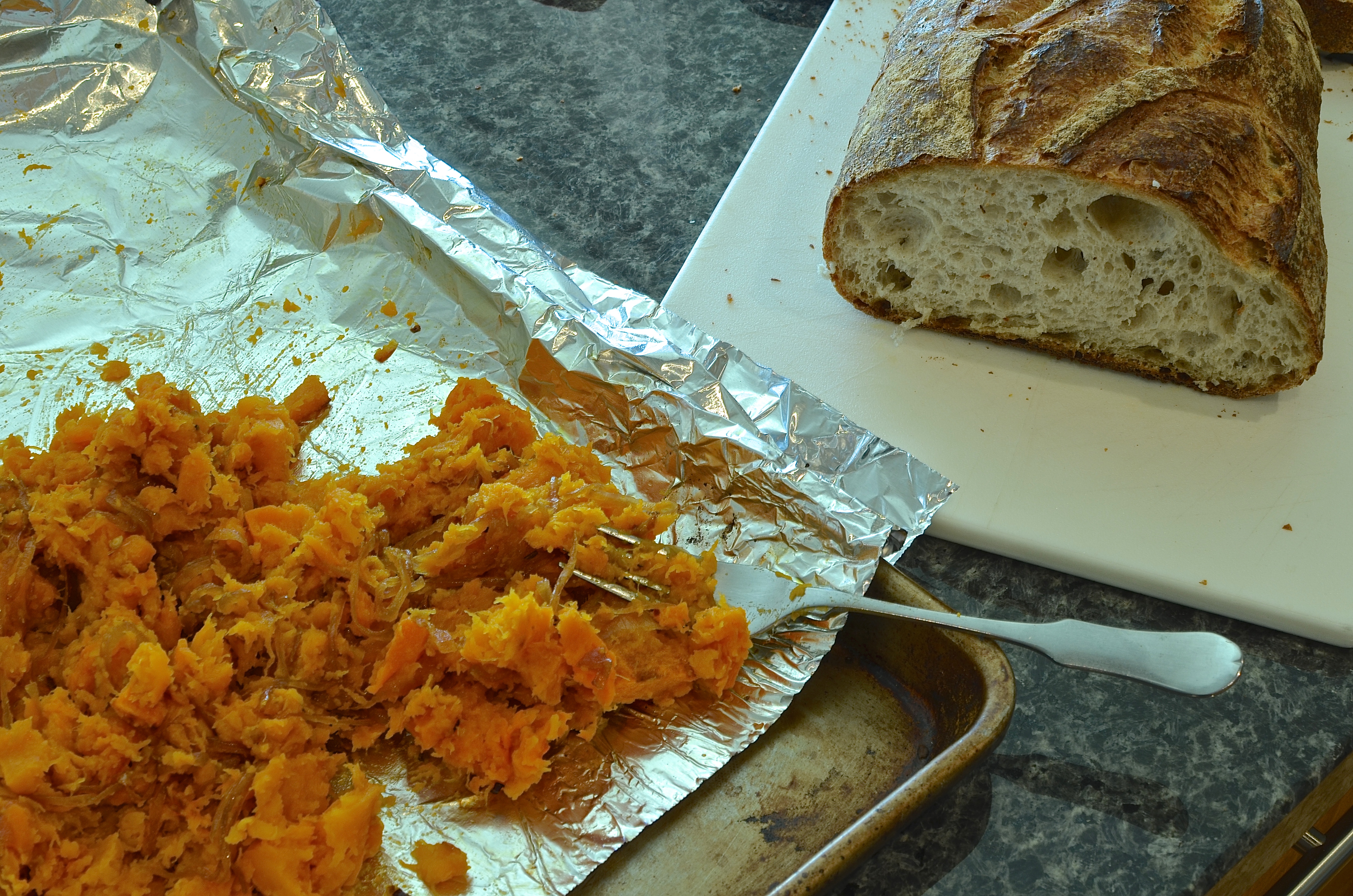 Squash on Toast
Adapted from Jean-Georges Vongerichten's ABC Kitchen, via NYTimes Cooking
Makes 4 main servings, or 8 appetizer servings
Total time: 45 minutes
Ingredients
1 2.5 to 3-pound kabocha or other yellow-fleshed squash (such as delicata, acorn or butternut; I used butternut)
3 tablespoons olive oil
1/2 teaspoon dried chile flakes, more or less to taste
Coarse sea or kosher salt
1 yellow onion, peeled and thinly sliced
1/3 cup apple cider vinegar
3 tablespoon maple syrup
4 slices country bread, 1-inch thick
1/2 cup (4 ounces) ricotta, goat cheese, feta or mascarpone (I used part-skim ricotta)
4 tablespoons chopped mint leaves
1.  Preheat oven to 450F.  Line large baking sheet with aluminum foil or parchment paper.  Cut squash into 1/4-inch thick slices.  Toss with 2 tablespoons olive oil, 1 to 2 teaspoons salt and chile flakes until evenly coated.  Transfer mixture to prepared sheet and roast until tender and slightly colored, anywhere from 15 to 30 minutes (depending on the density of the squash you use), flipping once about 2/3 of the way through.   With my butternut squash, I roasted for 30 minutes.  Leave the roasted squash on the tray.
2.  While squash is roasting, heat 1 tablespoon olive oil in large skillet over medium-high heat.  Add the onions and 1 teaspoon salt and cook, stirring frequently, until onions are softened and beginning to brown, about 10 to 15 minutes.  Add vinegar and syrup and reduce heat to medium; cook, stirring frequently, until onions are jammy and broken down, another 10 to 15 minutes.
3.  Pile onions on top of roasted squash, still on their baking sheet. Use a fork to gently half-mash the mixture; it doesn't have to be uniformly combined. Taste and adjust seasonings if needed.
4.  Heat a large skillet over medium-high heat. Add 1 tablespoon olive oil per slice of bread, and cook bread until just golden brown on both sides. Drain on paper towels.  Tip: I just used a toaster and skipped the oil all together.  Spread cheese on toasts, heap with the squash-onion mixture, sprinkle with coarse salt and garnish with mint.