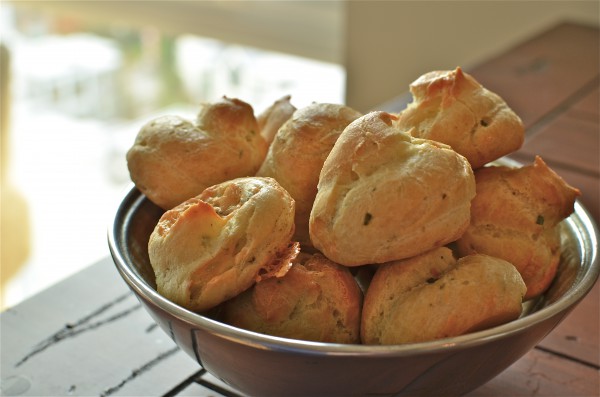 Hello again!  I'd say it's been far too long since my last post, but that would be an understatement.  Sometimes life gets in the way, but I'm back in the kitchen and excited to be blogging again.
There have been a few big changes in my life since I last posted.  The biggest change?  I left Manhattan after a wild and wonderful 5 year adventure.  And where did I go?  Portland, Oregon!  Portland is a fun and weird (in a good way … mostly) town that's been slowly growing on me since I got here a year ago.  And above all else, it's a foodie town.  The restaurant scene is arguably the best in the country.  The produce is both fantastic and local.  It's a food blogger's paradise.
And of course, I'm back with a recipe as well.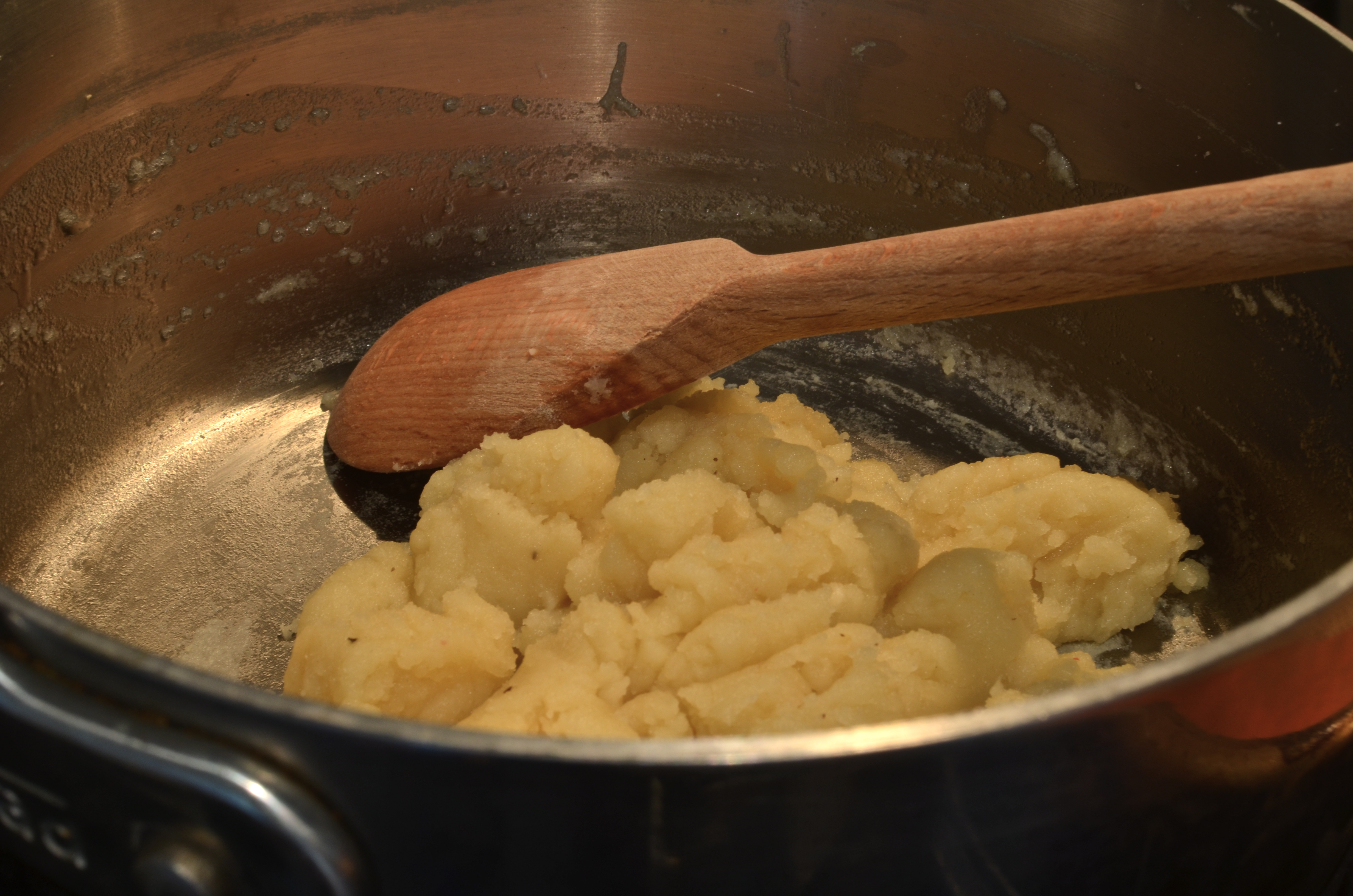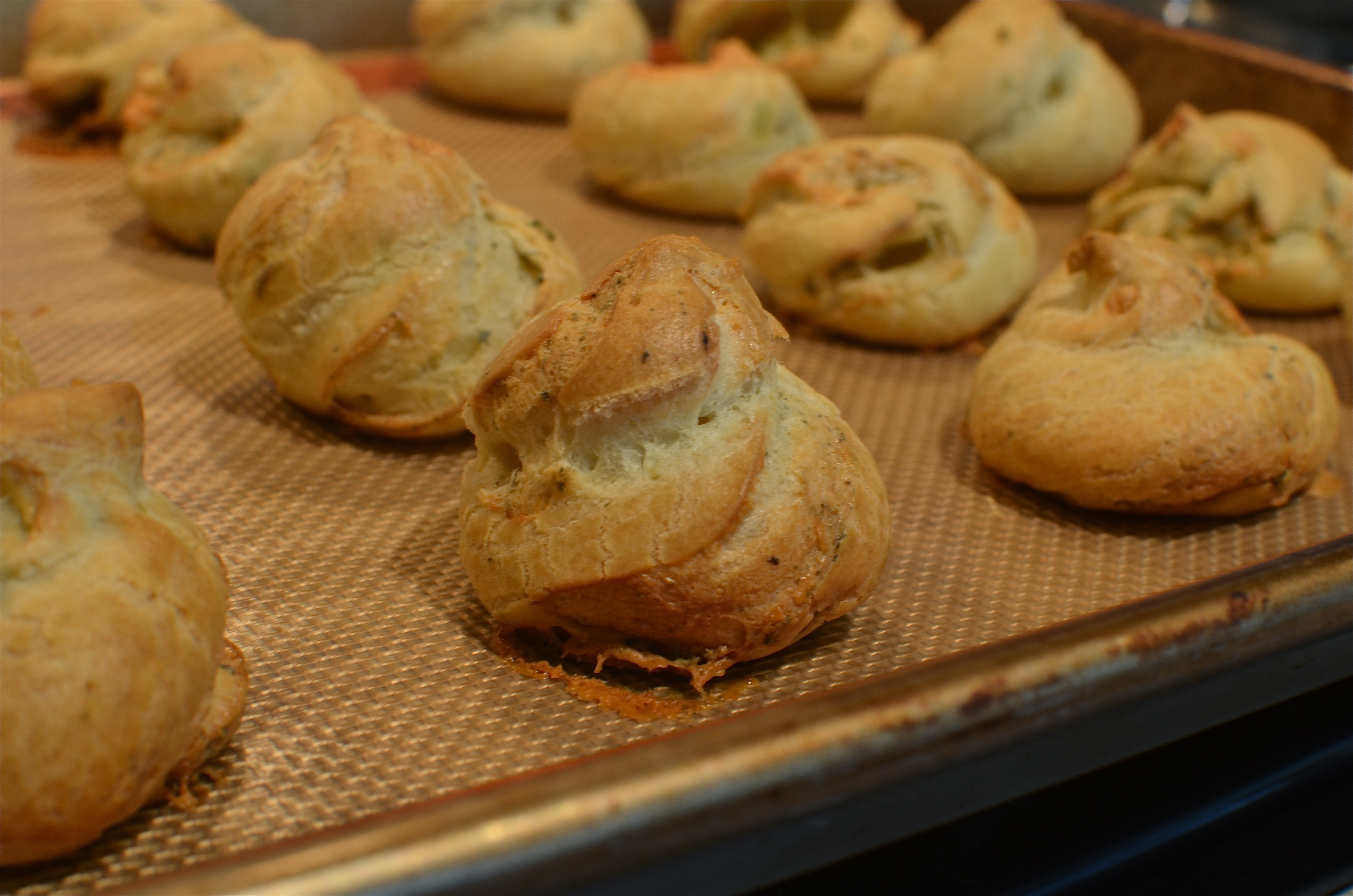 Since the name of my blog is a play on pâte à choux, it's about time I actually made pâte à choux.  Choux is a French pastry dough used as the base for many sweet and savory goodies, like profiteroles, cream puffs, eclairs, etc.  Yet for such a fancy pastry, it is incredibly simple with only four basic ingredients: butter, water, flour, and eggs.  It also is quick to make – the dough came together in about 15 minutes and used nothing more than a pan and wooden spoon.
For this occasion, I decided to go savory rather than sweet, and make some of the best darn cheese puffs you'll ever encounter.  Gougères (pronounced goo/zheres) are just a really great puffy cheese ball.  It can be made with a variety of different cheeses, but I decided to go with a blue cheese and chive combination from the National Baking Society blog.  Gougères are a lovely snack to serve at a party, and are best eaten within a few hours of making them.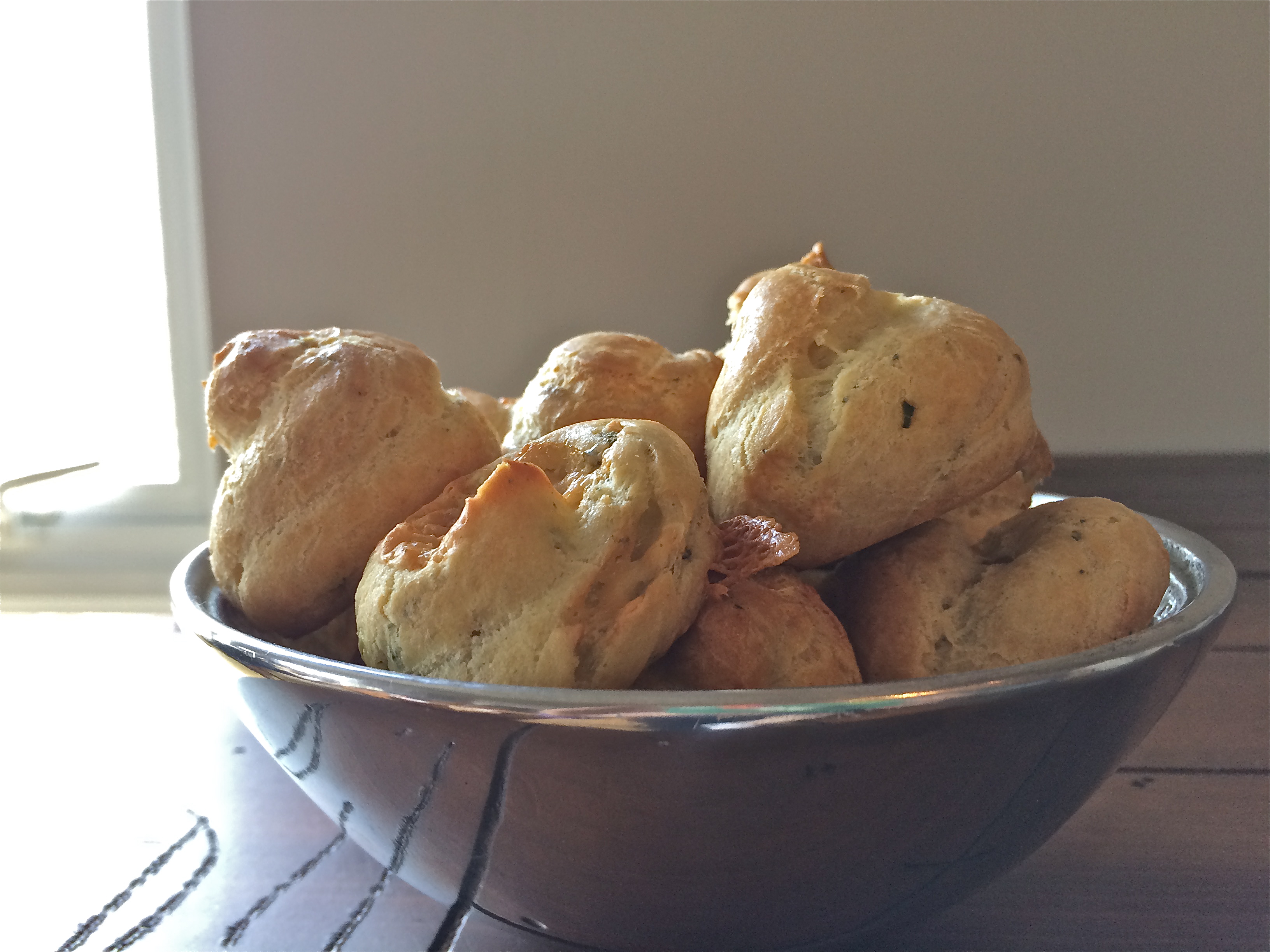 Blue Cheese and Chive Gougères
Adapted from the National Baking Society
Makes approximately 24 puffs
Total time: 45 minutes
Ingredients
1/2 cup water
Splash of Brandy (optional)
1/4 cup (1/2 stick ) unsalted butter, cubed
3/4 teaspoon freshly ground pepper
1/4 teaspoon salt
2/3 cup all purpose flour
3 room temperature large eggs (make sure they are room temperature!)
1/2 cup crumbled Danish blue cheese, or other crumbly blue cheese
3 Tablespoons chopped chives
1.  Preheat the oven to 375 degrees.  Line a baking sheet with parchment paper or a silpat.  Ready a pastry bag or a ziplock back cut with a fairly large hole at the corner
2.  Combine the first five ingredients in a medium sized saucepan, and bring to a boil over medium heat while stirring.  As soon as it begins to boil, stir in the flour and reduce the heat to medium-low.  Stir vigorously with a wooden spoon until the dough forms into large clumps and pulls away from the sides of the pan, and a film forms along the bottom of the pan (see second picture above).  Remove the pan from the heat and cool for 5 minutes.
3.  Begin by adding one egg to the dough and stir vigorously to incorporate.  Do the same with the next egg.  The dough will be a little more flexible at this point, and you most likely will only need to add half of the final egg to make the dough a little softer.  Ultimately, we don't want the dough to be too runny.  Lightly beat the third egg in a bowl, and add just a tablespoon worth.  I ended up needing to add a little more than two tablespoons worth.  Once the eggs are incorporate, mix in the cheese and chives.  Transfer the now-sticky dough to the pastry or ziplock bag.  Pipe walnut sized rounds onto the prepared baking sheet pan.  Lightly brush the tops with the reserved beaten egg.
Bake for about 30 minutes or until the gougères are golden brown, dry and puffy.  Test to see if they're done by poking a hole in one – the inside should be hollow and dry.  This took me exactly 30 minutes.  Enjoy while they are still warm – they are best within a few hours of baking!