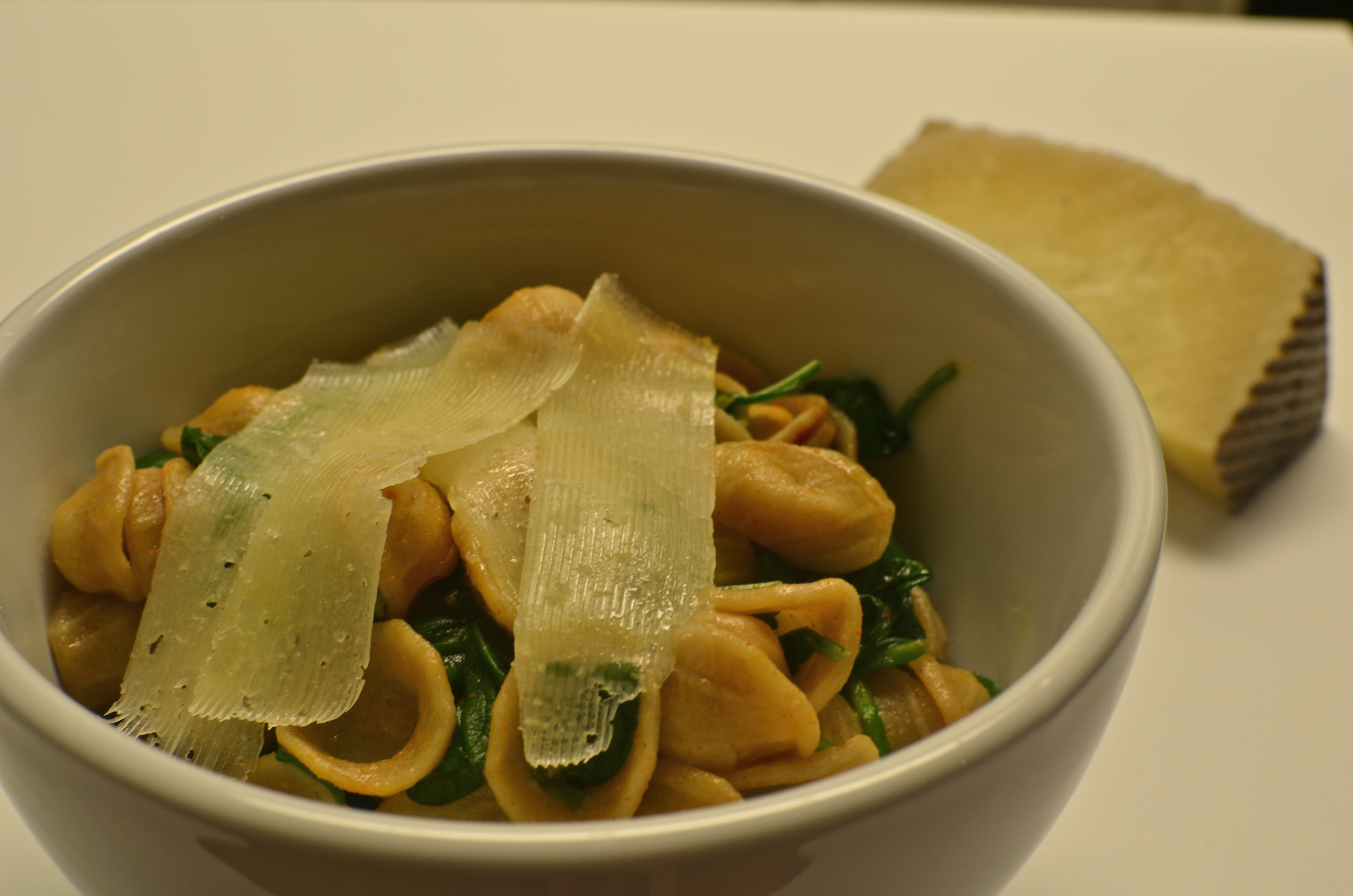 March is a tough month.  It's still winter up in New York City, and people start to go a little stir crazy.  Luckily, I just returned from a mini vacation to the Sunshine State.  And let me tell you, it is hard being back in New York.  Sure, we've been having a pretty mild winter here, but nothing beats 75 and sunny every day for 5 days straight!
Speaking of sun, while we might have a good month or two of cold weather ahead of us, bathing suit season will be here before you know it.  I made this dish a while ago, and it falls into the "quick and healthy dinner" category of recipes.  Whole wheat pasta (or plain if you prefer), chickpeas, and spinach – all combined with plenty of garlic and a fun spice called pimentón.  Pimentón is Spanish paprika, and has a sweet, smokey flavor and bright orange hue.  I bought pimentón some time ago and finally got around to trying it.  Thank you to Food & Style for the recipe, it turned out lovely.
This makes a lot of pasta (6 big servings), and I found that I liked the dish more after it had been sitting in the fridge a day or two!  If you can, definitely use the Manchengo cheese – it's one of my favorites, and the nutty flavor goes perfectly with the smokey pimentón.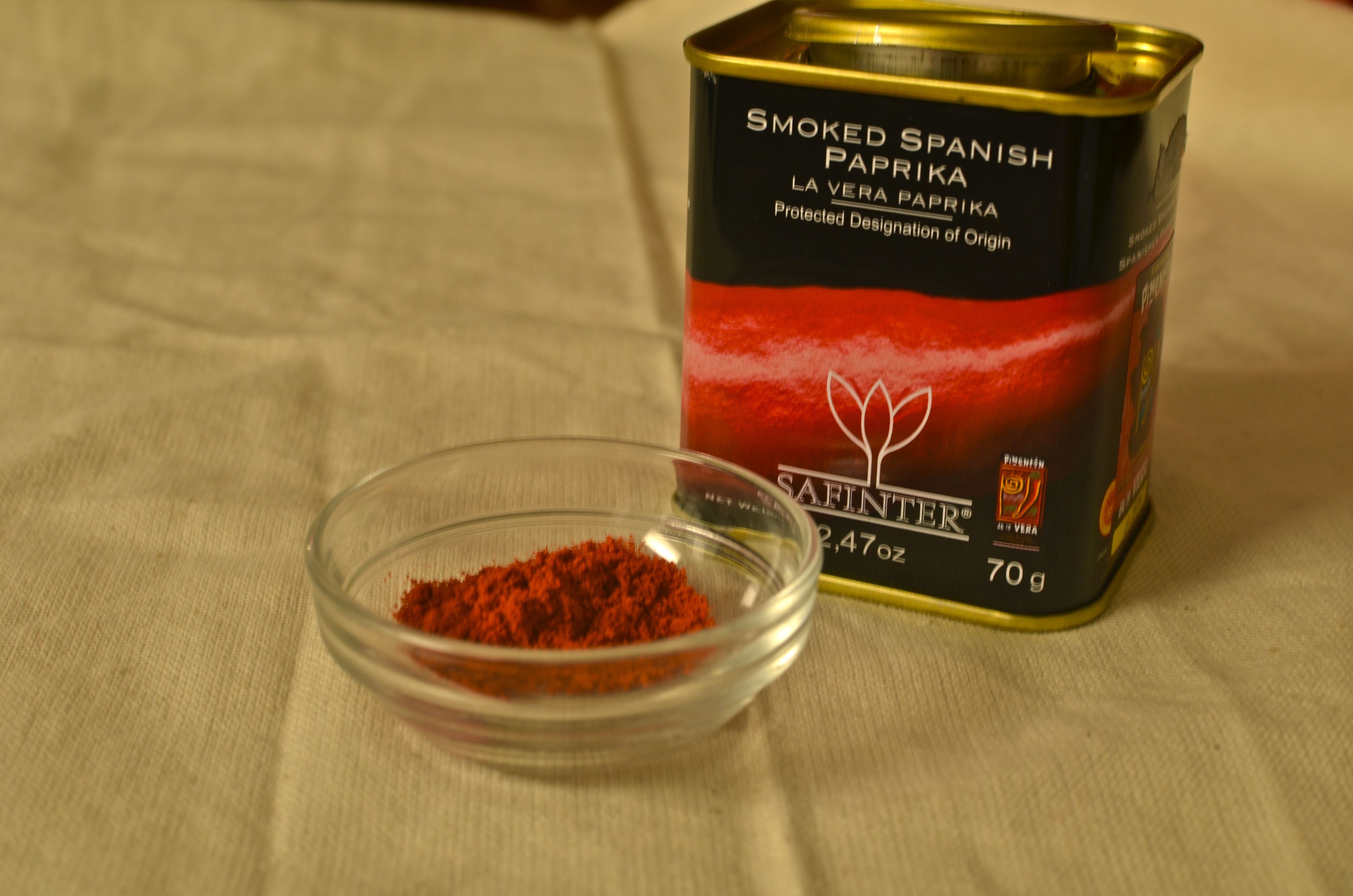 One year ago: Banana Daiquiris
Orecchiette with Spinach, Chickpeas, and Pimentón
Adapted from Food & Style
Makes 6 servings
Total time: 30 minutes
Ingredients
1 tablespoon sea salt for the pasta water
12 oz dried orecchiette pasta (I used whole wheat)
1/3 cup extra virgin olive oil
8 large garlic cloves, skinned and thinly sliced
1/4 teaspoon ground cayenne or to taste
1 1/2 tablespoons pimentón dulce (Spanish smoked, sweet paprika)
2 cups cooked chickpeas or 1 15 oz canned chickpeas (drained and rinsed) (I used canned)
12 oz baby spinach, rinsed and spun dry
1/3 cup cooking liquid from chickpeas or pasta water
1 teaspoons sea salt or to taste
freshly ground black pepper to taste
Manchengo, shredded, for garnish
1.  Bring a large pot filled with water to a boil. Once waters is boiling, add a few big pinches of kosher salt and the pasta.  Cook pasta until tender but still al dente. Drain well.
2.  While the orecchiette is cooking, heat a large skillet over medium-high heat, then add the olive oil and garlic.  Sauté for 30 seconds until the garlic begins to sizzle, stirring constantly and making sure it doesn't brown.  Remove from heat and set aside.
3. Just before the pasta is ready, reheat the garlic oil over high heat. As soon as the garlic sizzles, add the cayenne, pimentón, chickpeas, and spinach. Toss the mixture together until the spinach starts to wilt, about 1 to 2 minutes.  Next, add the pasta, cooking liquid from chickpeas or pasta water, sea salt, and pepper. Toss quickly and remove from heat.
4.  Spoon orecchiette into bowls, and garnish with Manchego, drizzle with a little olive oil and serve immediately.