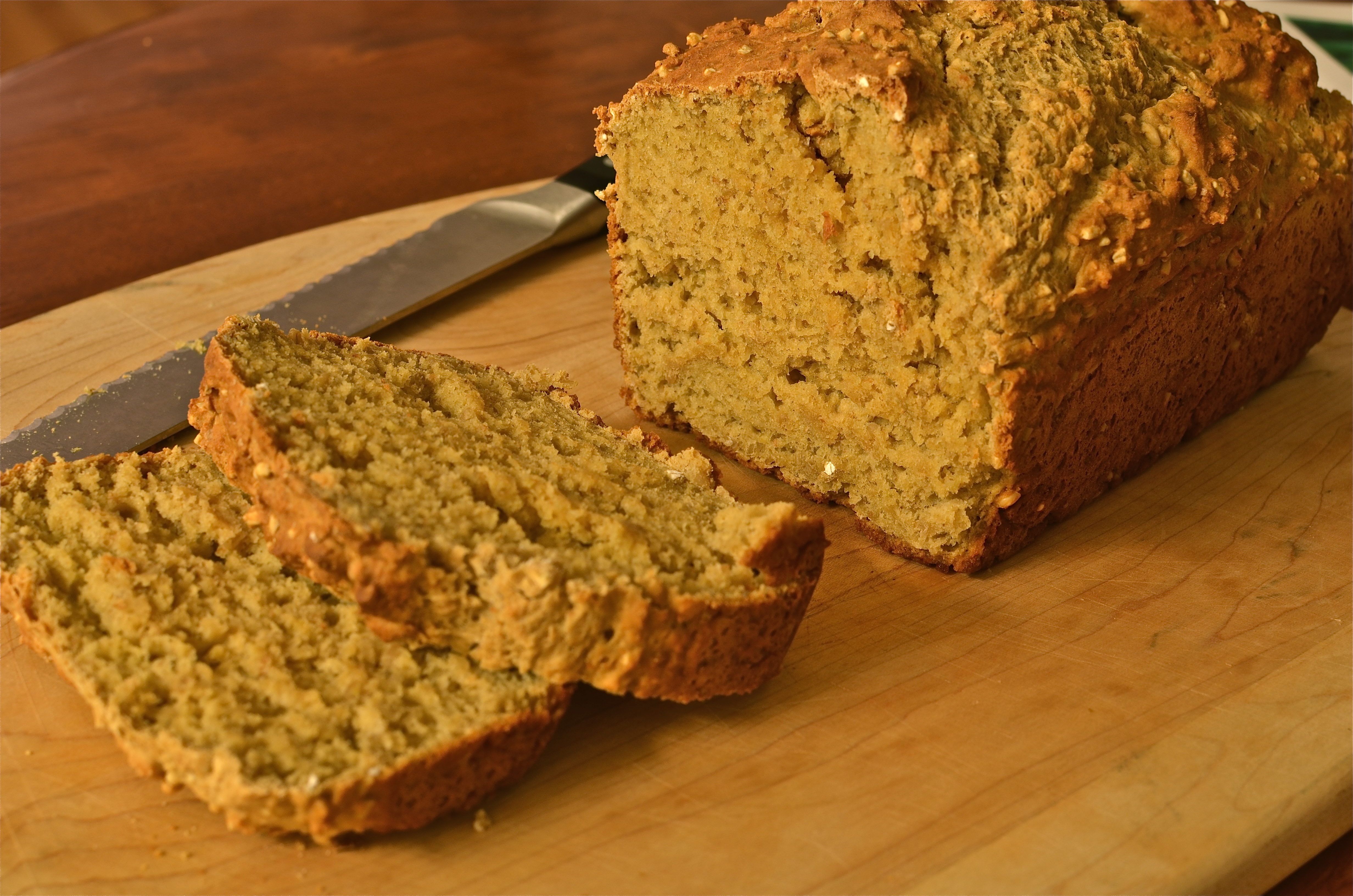 I'm a little tardy to the party, but I decided to make a last-minute contribution to the flood of St. Patrick's Day recipes I'm seeing all over the blogosphere.  Irish food isn't at the top of my "favorite international cuisines" list.  Corned beef is the exception (I *love* corned beef), but as some of you likely know, it actually falls in the category of Jewish, not Irish, cuisine.  Yet not much beats fresh bread, right?  I still have buttermilk and white whole wheat flour on hand from last weekend's 100% Whole Wheat Blueberry Muffins, so I thought to whip up a whole-wheat Irish soda bread.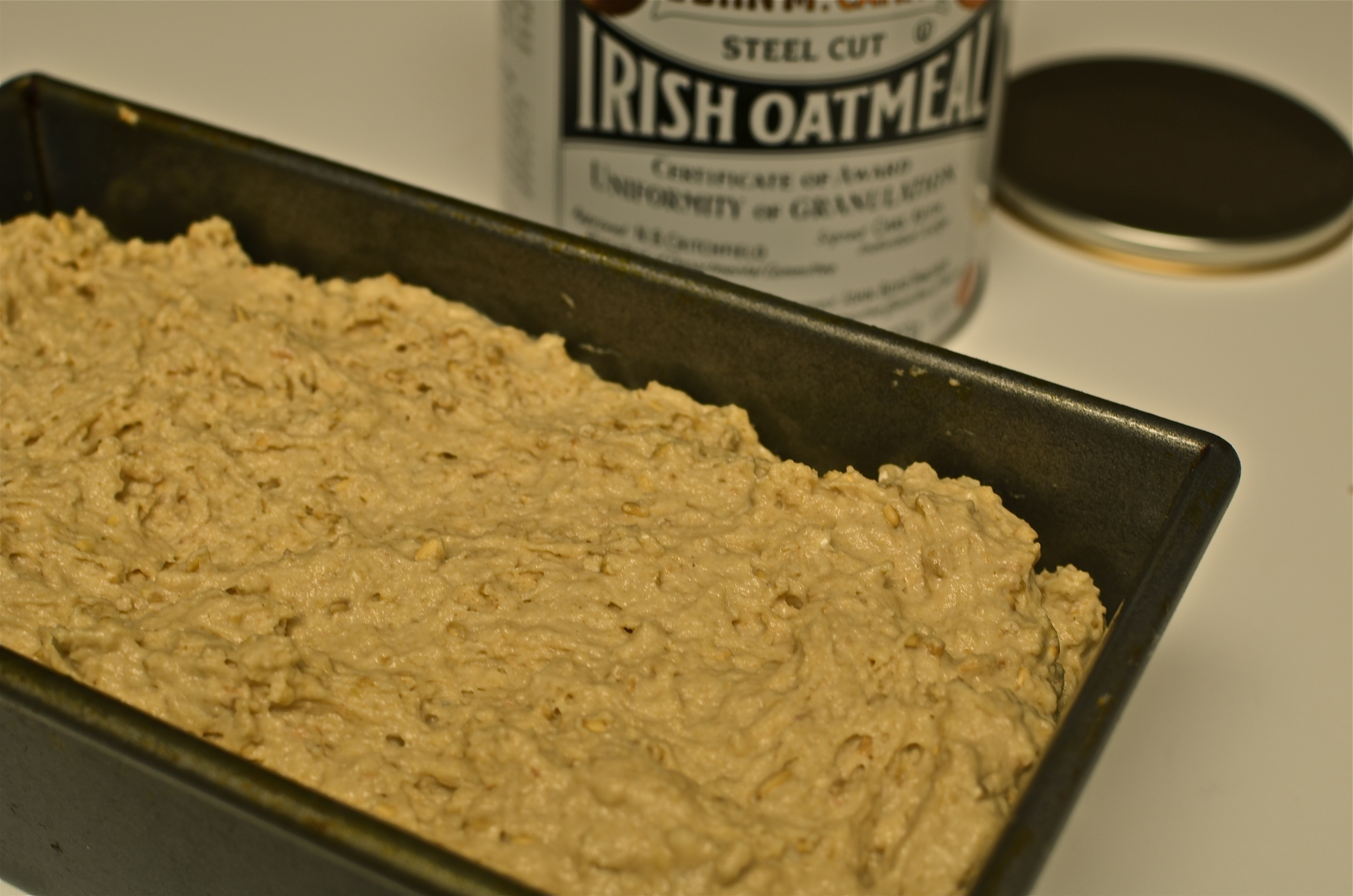 This was pretty good, especially for a "healthy" bread recipe – it's made almost completely of whole grains, is low-fat, and has a good amount of fiber per serving.  It's also incredibly quick to make, and would be nice to make if you ever feel like having fresh bread with dinner.
Happy St. Patrick's Day, everyone!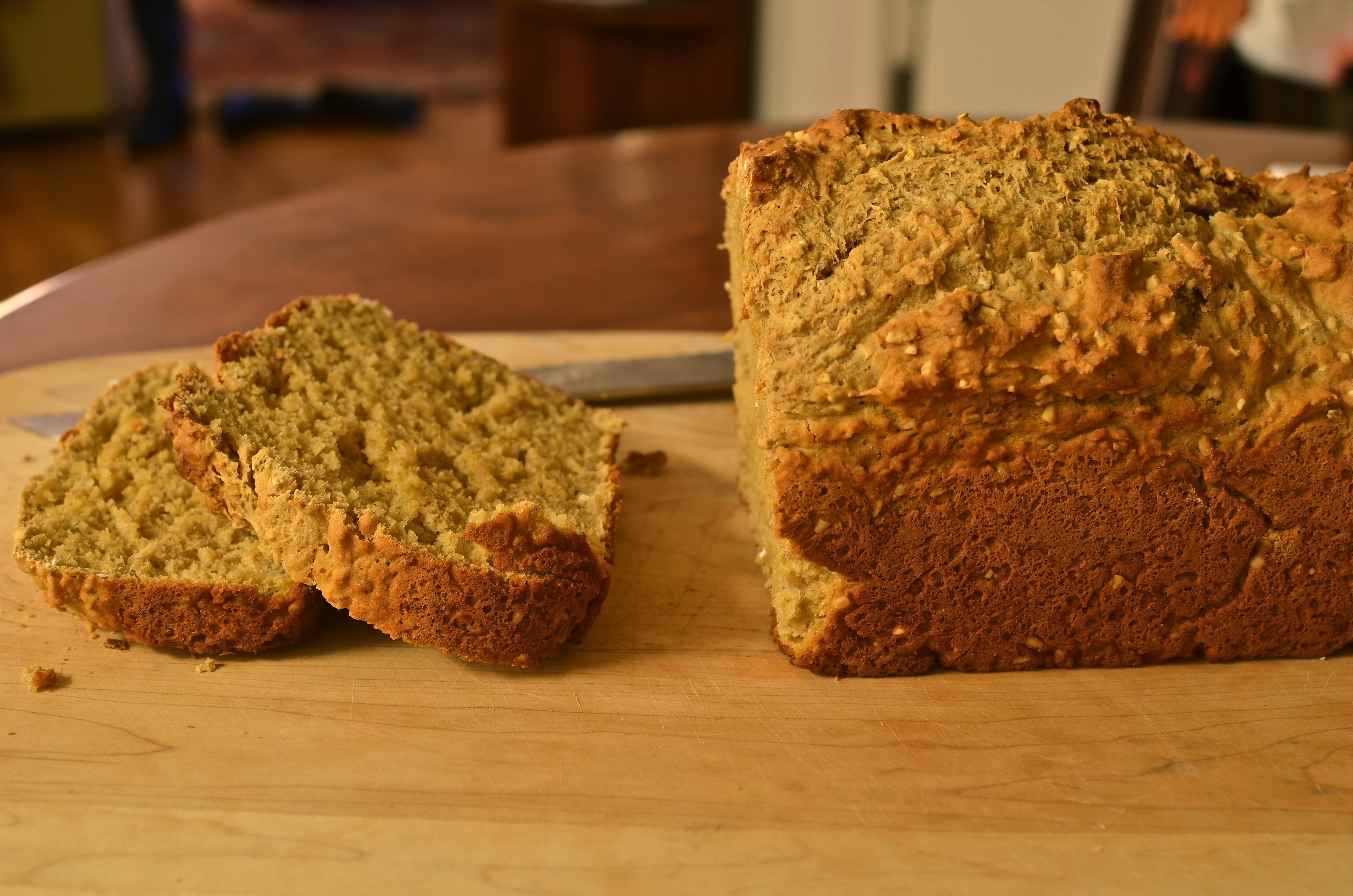 One year ago: Peanut Butter Chocolate Chunk Cookies
Brown Soda Bread
Recipe by Cooking Light
Prep time: 10 minutes; total time: 75 minutes
Makes 12 servings
Ingredients
Cooking spray
11 1/4 ounces whole-wheat flour (about 2 1/2 cups)
2 1/4 ounces all-purpose flour (about 1/2 cup)
1/2 cup steel-cut oats (such as McCann's)
2 tablespoons brown sugar
1 tablespoon wheat germ
1 teaspoon baking soda
1 teaspoon baking powder
1/2 teaspoon salt
2 cups low-fat buttermilk
1 large egg, lightly beaten
1.  Preheat oven to 325°.
2.  Coat a 9 x 5–inch loaf pan with cooking spray.  Line the pan with parchment paper, and coat with cooking spray.
3.  Weigh or lightly spoon flours into dry measuring cups, and level with a knife.  Combine flours and next 6 ingredients, through salt. Combine buttermilk and egg in a separate bowl, then add to flour mixture.  Stir just until combined (do not overmix!).
4.  Spoon the mixture into prepared pan. Bake at 325° for 1 hour and 5 minutes or until a wooden pick inserted in center comes out clean.  Invert the bread onto a wire rack; cool completely before cutting (trust me, it will taste better!). Remove parchment from the bottom, and slice bread into 12 slices.
Per serving
Calories: 160
Fat: 1.8 g
Fiber: 4 g