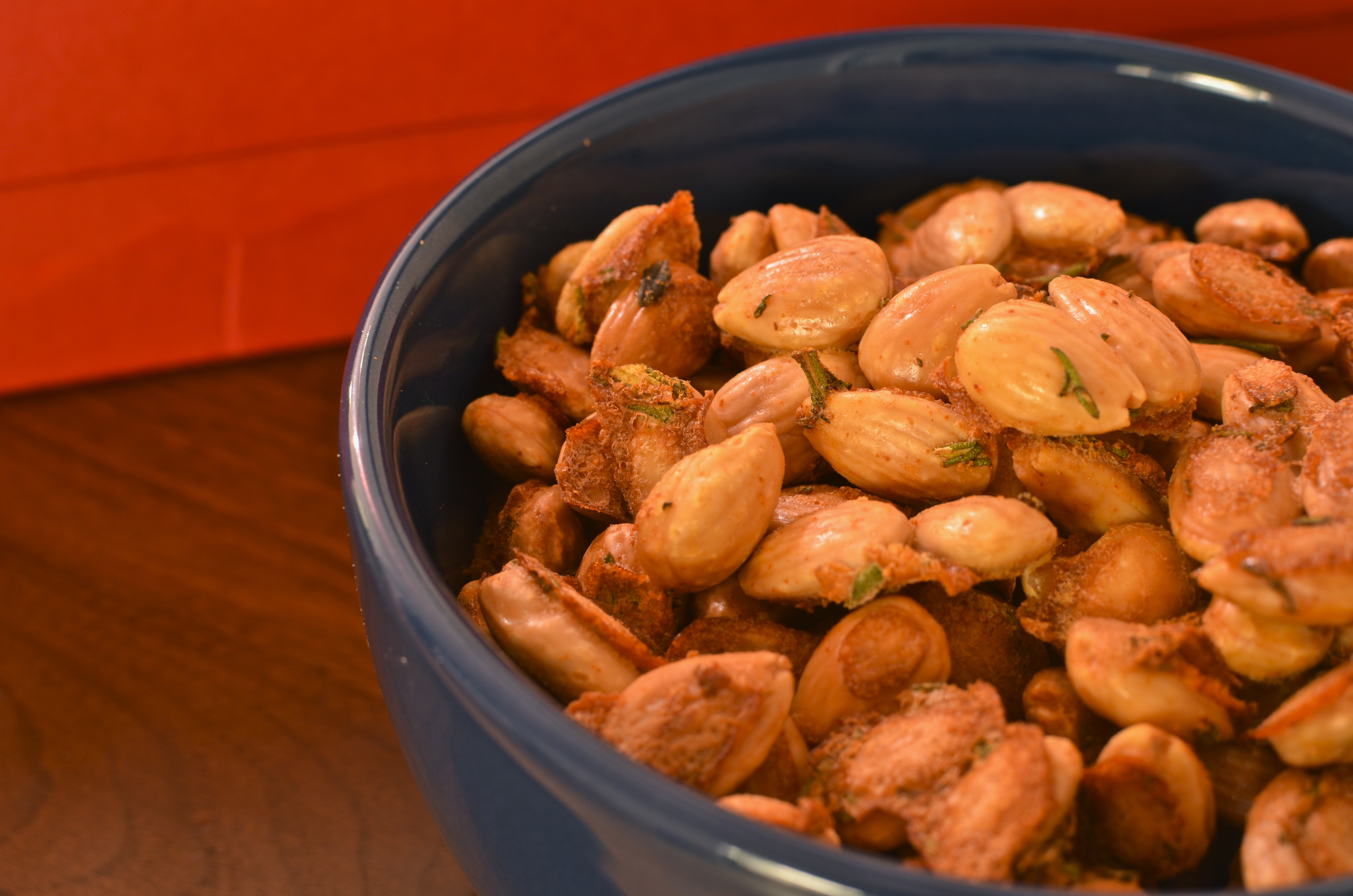 This past weekend, I made a lot of food for a holiday party, which means I have a few new recipes to share this week!  One of this first things I made was this almond snack.  Putting out a bowl of nuts or snack mix is easy, but this – roasted almonds with fleur de sel, fresh rosemary, and cayenne – is almost as easy and way more delicious.  It's so easy, you don't need a special occasion to make them.  The savory snack is a little sweet, a little spicy, and totally addictive.
Note that these are better the day after you make them, not hot out of the oven.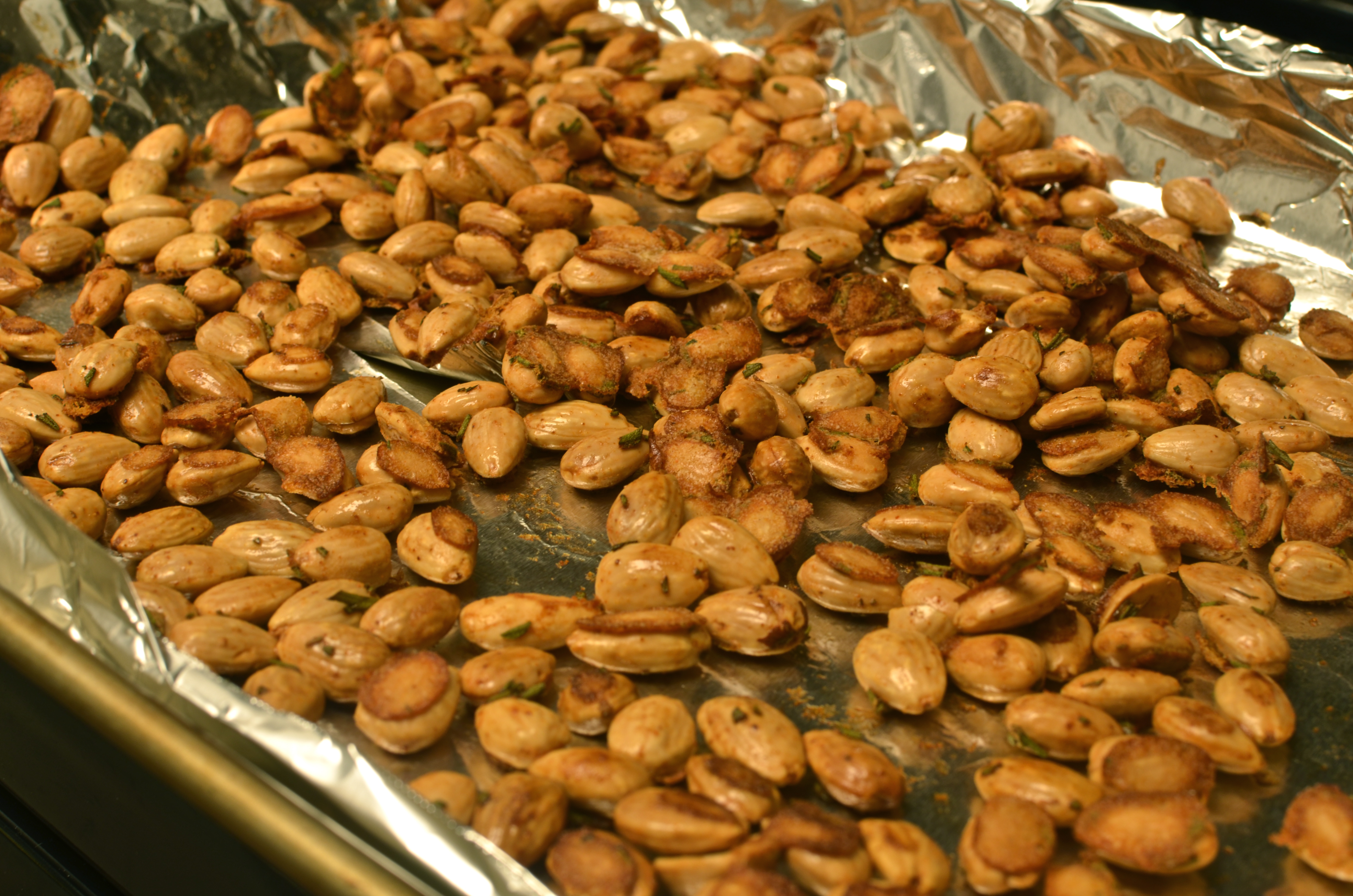 Roasted Almonds with Rosemary Fleur de Sel
Adapted from Bon Appetit
Total time: 40 minutes
Makes 2 cups of almonds
Ingredients
Nonstick spray (I used Pam)
1 large egg white
1 tablespoon sugar
1 1/2 tablespoons dried rosemary, crushed, or fresh finely-chopped rosemary (I used the latter)
1 1/2 teaspoons fleur de sel (I used Kosher salt and it turned out great)
1/4 teaspoon cayenne pepper, or to taste*
2 cups whole blanched almonds**
I added an extra 1/8 teaspoon on top of the 1/4 teaspoon because I like the spice.  But you can adjust to your tastes.
** If whole blanched almonds aren't available, substitute whole raw almonds with skin on.
1.  Preheat oven to 350°F. Line a baking sheet with foil, and spray foil with nonstick spray. Whisk egg white in medium bowl until foamy.  No mixer needed, just do it by hand.  Add sugar; whisk until frothy.  Whisk in rosemary, fleur de sel, and cayenne.  Add almonds and stir to coat. Transfer to baking sheet, spreading nuts in single layer.
2.  Bake until golden, stirring every 8-10 minutes, about 20-25 minutes.  Cool completely on sheet.
Can be made 1-2 days ahead (in fact, you should definitely make them the day before you want to eat them).  Seal in a container and store at room temperature.