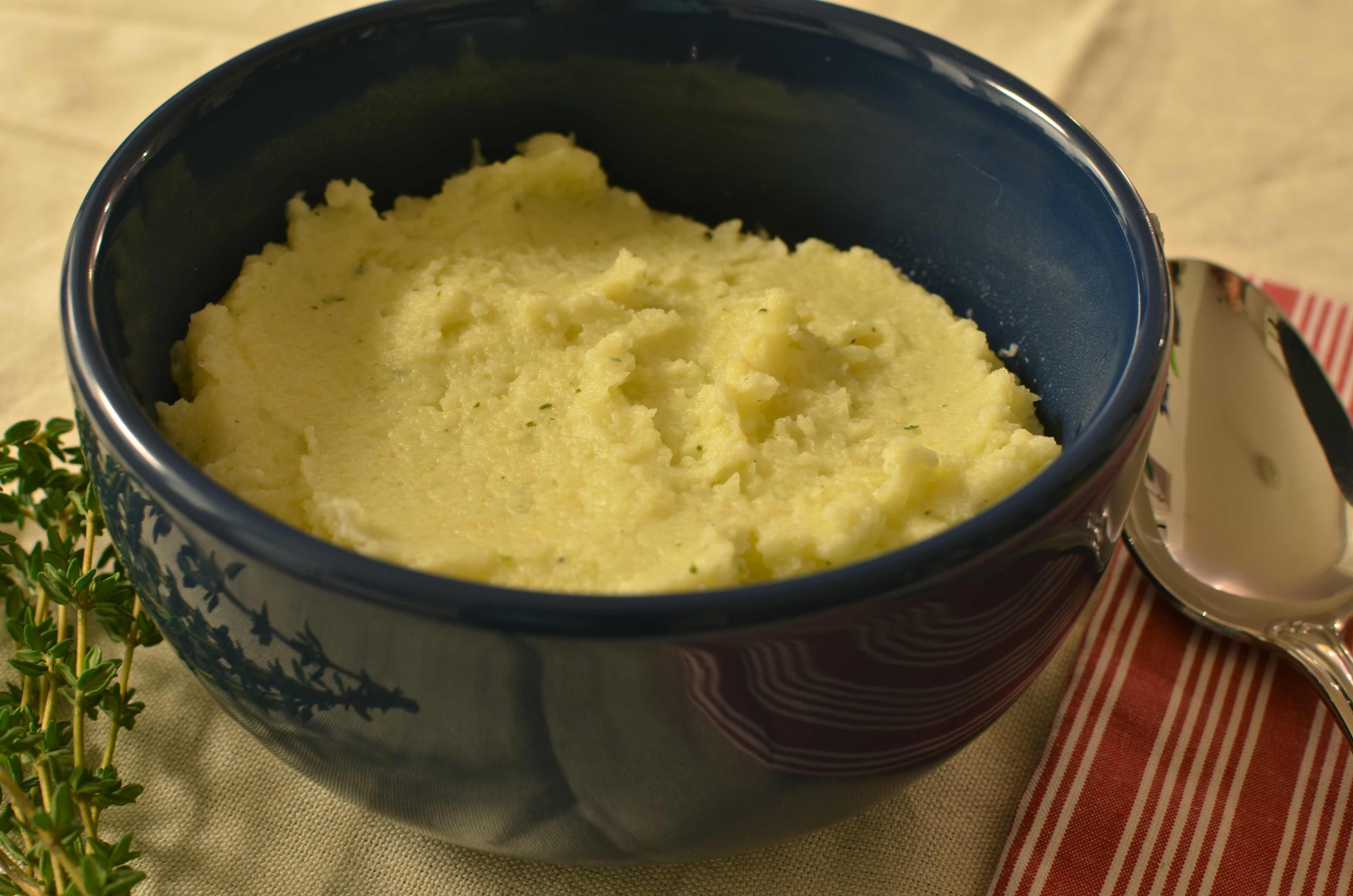 Here is a quick post to remind you that between all the cookies and other goodies that come with the holidays, it's still possible to sneak in some healthy dishes.  I saw this on another cooking blog (Food and Style, a great blog!) last month and thought it looked great.  Turns out it was – easy, fast, and healthy, which might be just what you want for holiday meal (or any meal, for that matter).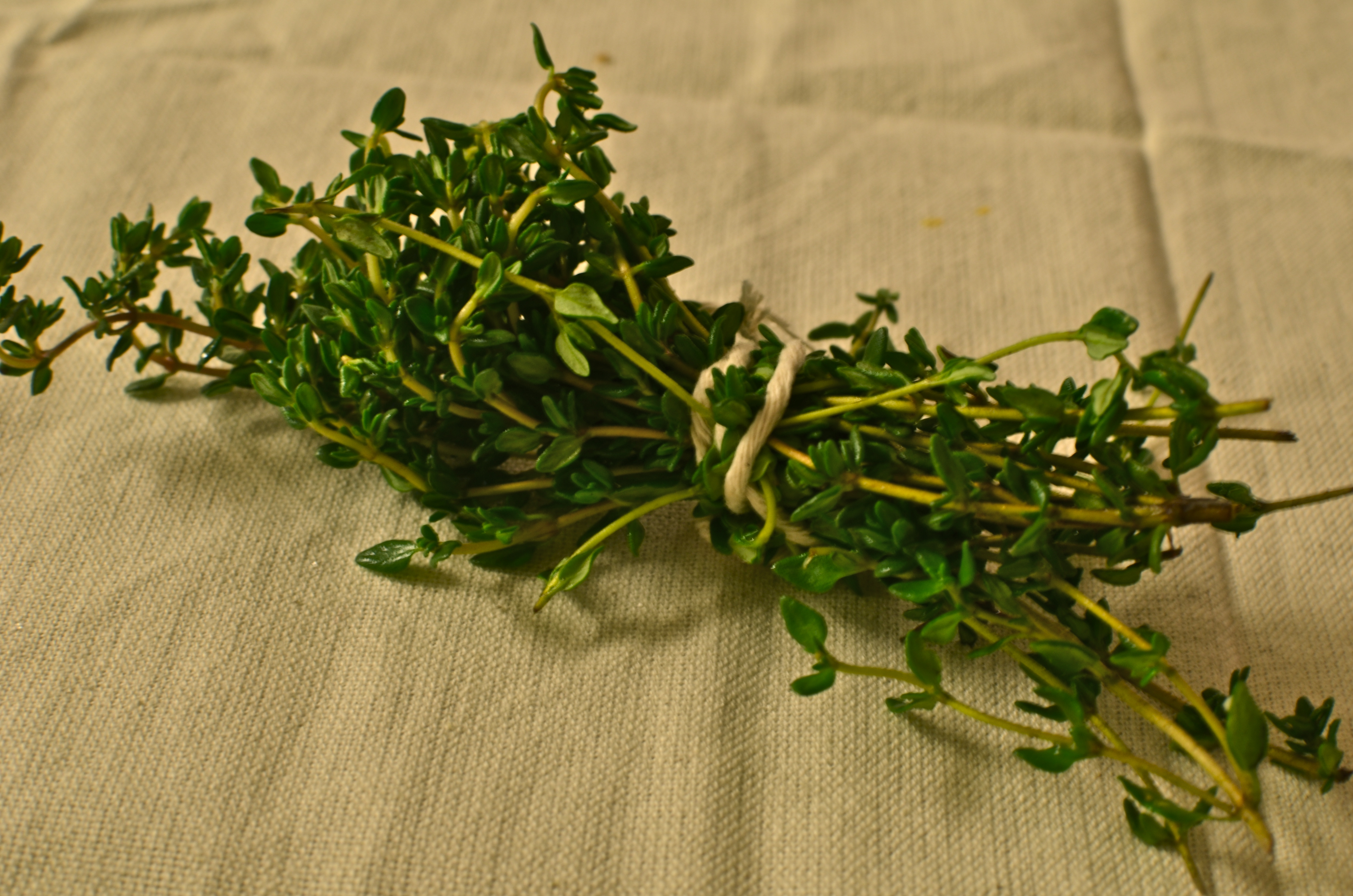 Cauliflower Purée with Parmesan and Thyme
Adapted from Food and Style
Serves 4
Total time: 30 minutes
Ingredients
2 cups milk (any kind)
1 teaspoons kosher salt, or to taste
1 medium cauliflower (~ 2 1/4 lbs) – florets torn in 2-inch pieces
1 small bunch fresh thyme – tied in a bundle with kitchen string
freshly ground pepper (white or black), to taste
1/2 cup freshly grated parmesan cheese
1/4 cup low-fat sour cream
1.  Bring milk to a boil in a large pot. Add half the salt, cauliflower and thyme bundle.  Reduce heat to medium and partially cover the pan so that the milk doesn't boil over.  Simmer for 10 to 12 minutes until cauliflower is very tender.  Strain in a colander, reserve the milk and let stand in the colander for 10 minutes until well drained. Throw out the thyme bundle.
2.  Put cauliflower florets in the bowl of a food processor and process with a steel blade until coarsely chopped.  Add the rest of the salt, pepper, parmesan and 2 tablespoons of the reserved milk.  Process for another 30 seconds until very smooth.  If necessary, add a bit more reserved milk to get your desired consistency.
The purée can be prepared to this point up to 1 day ahead. Put the purée to a bowl or tupperware container, let cool to room temperature, then cover and refrigerate until ready to use.
3.  If you made your purée ahead of time, place the purée in a medium saucepan and heat over medium heat until very warm, stirring frequently.  Add the sour cream to warm purée and stir until well incorporated.  Serve immediately.