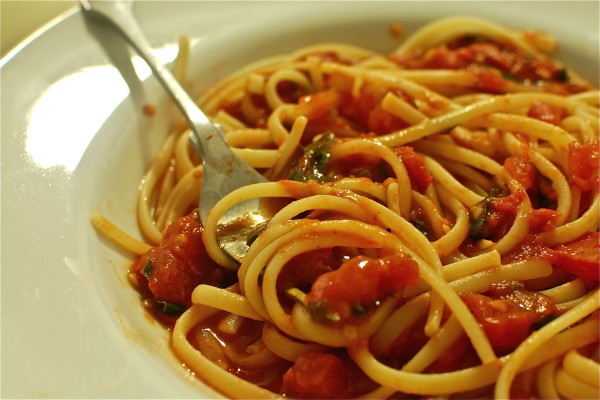 In the words of Bon Appetit, "Bow down and pay your respects to the crown jewel of summer."
This is, as I see it, one of the greatest times of year.  Why?  Because it's tomato season!  I love tomatoes.   Growing up, August meant getting the world's best tomatoes from my grandfather's vegetable garden.   Now, every year when I see the mountains and mountains of tomatoes at the Union Square Greenmarket, I go a little crazy.  Nostalgia is a powerful thing.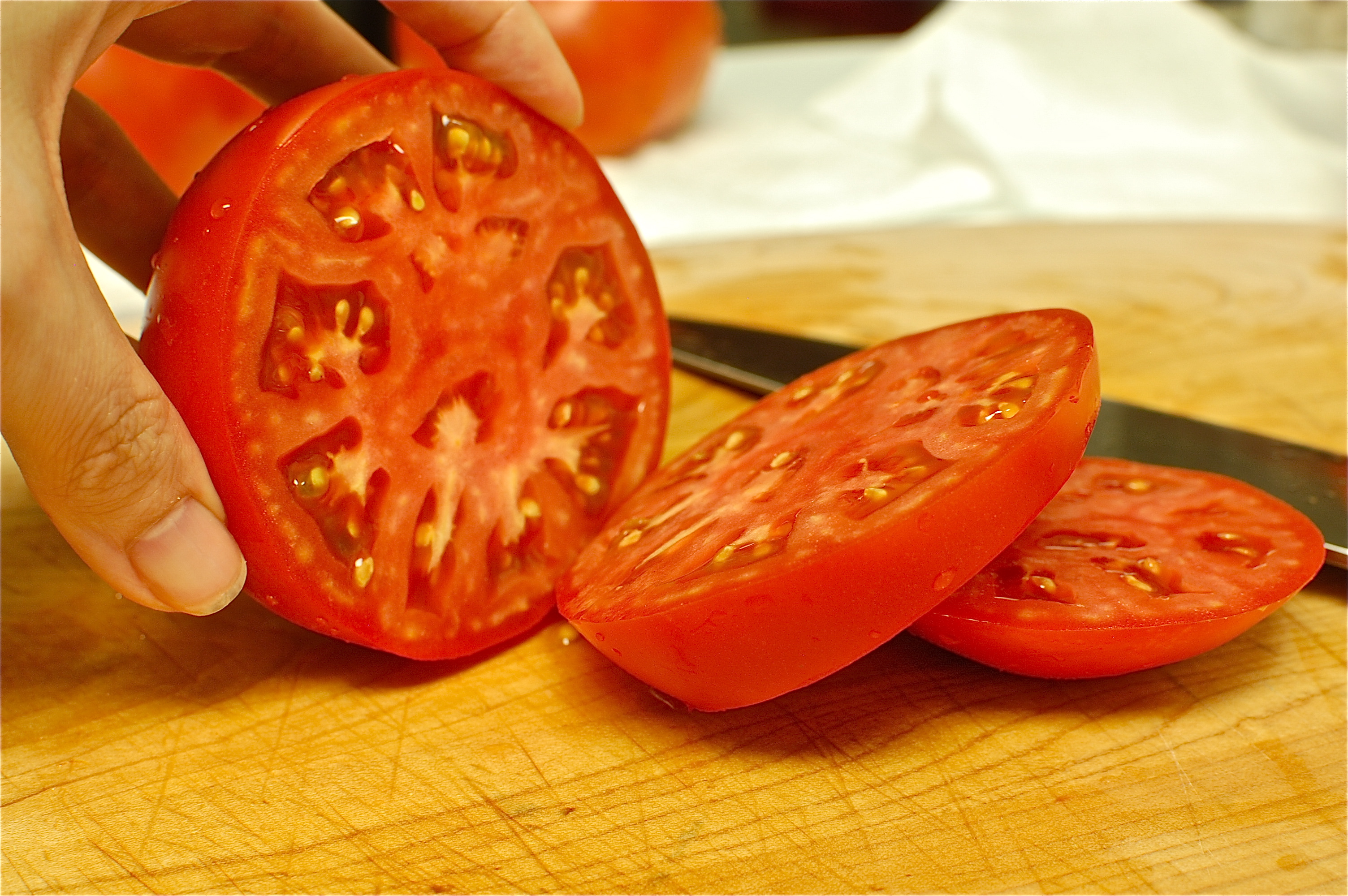 This is an easy, delicious, rustic tomato sauce.  It can be frozen.  It can be canned.  It can be adjusted any number of ways.   So get out of the house, spend way too much money on tomatoes as the farmer's market, and make things like this.
Fresh Tomato Sauce
Makes 6-8 servings
Total time: 45 minutes
Note that you can change this recipe quite a bit to suit your tastes.  This time I made sauce, I used almost 5 lbs of tomatoes, and left everything else the same.  Sometimes I don't use all the tomato paste, if I decide I don't want as thick a sauce.  Sometimes I add chopped parsley.  Sometimes I add a diced shallot or onion and sauté it for 10 minutes at the beginning before adding the garlic.  Sometimes if I'm feeling naughty I add a little more wine.  It's all up to you.

Ingredients
4 lbs. tomatoes, chopped into small pieces
3-4 cloves garlic, finely chopped
1/4 to 1 teaspoon red pepper flakes, to taste (1 full teaspoon will give you quite the kick, which I like)
1/2 cup basil, finely chopped basil
1 6 oz. can tomato paste
1/3 cup red or white wine
Salt and pepper to taste
1/4 cup finely chopped parsley (optional)
Heat olive oil in a large saucepan over medium heat.  Add garlic and sauté 5 minutes, then add red pepper and tomatoes.  Bring to a simmer, reduce heat to low, and simmer uncovered for 30 to 45 minutes, stirring occasionally, or until much of the liquid evaporates.  Add basil, tomato paste, and wine; stir until smooth, and simmer 10 more minutes.  Serve with anything you want, especially things like meatballs.
That's it!  Enjoy!