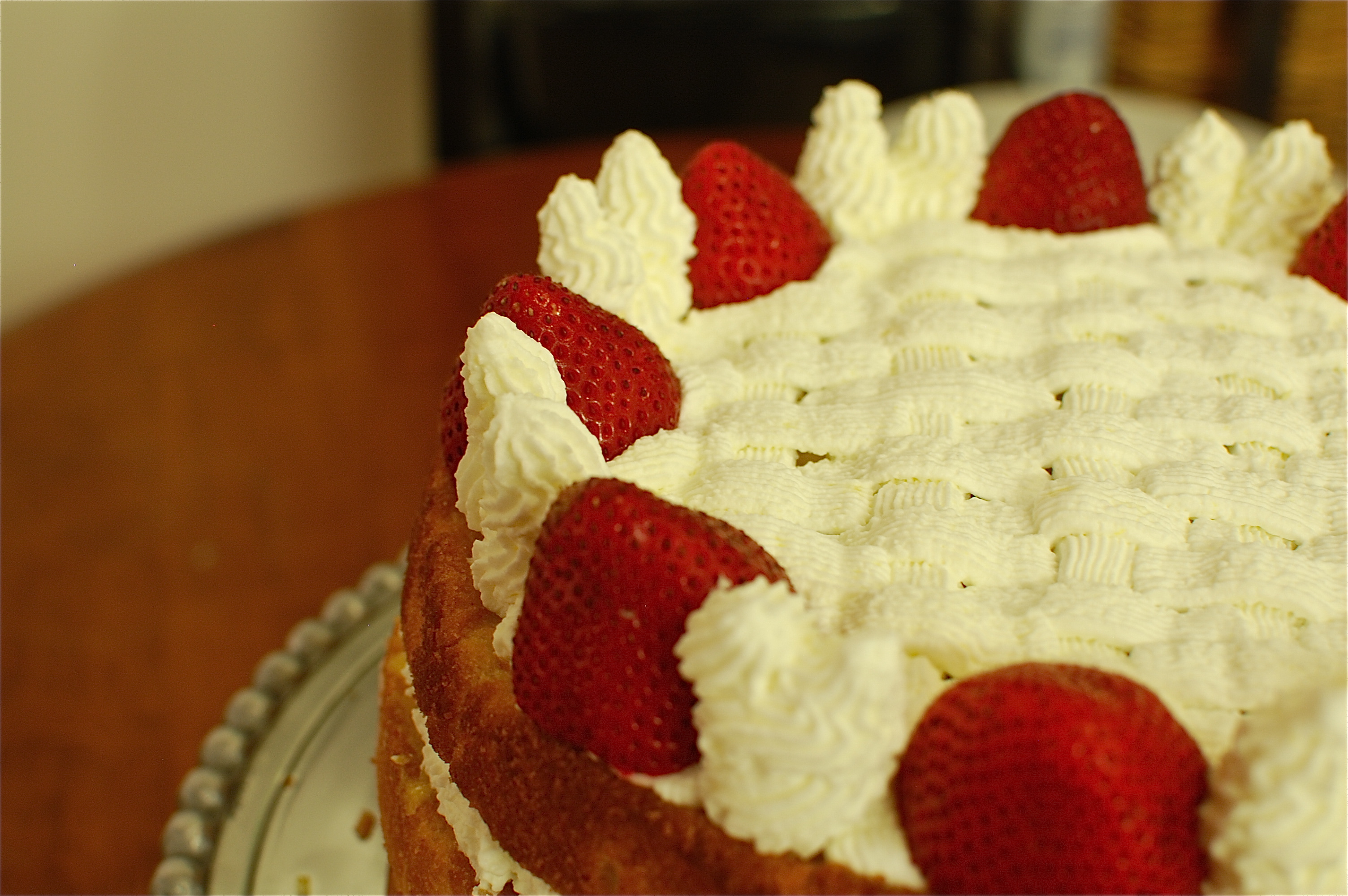 I realize it has been far too long since my last post.  I've been out of the kitchen traveling – Las Vegas, San Francisco, Sonoma.  It was an amazing 11 days away, that included  a very special birthday dinner at the French Laundry.  It was by far the most expensive and extravagant meal I've ever treated myself to, and I'm happy to say it was worth every penny.  We even got a tour of the kitchen and a picture with the Chef de Cuisine Timothy Hollingsworth!  I was in foodie heaven.
Now I'm back in NYC, where it is a typical hot and sticky July day.  Why oh why can't I live in Sonoma, where the weather was perfect every day we were there?  Because I was away for my birthday, I decided to have some people over after my return from the West for a belated birthday soiree.  On the menu: a lemon blueberry layer cake, courtesy of Gesine Bullock-Prado.  You won't find many cakes on this blog because I don't make them often.  I need an occasion that warrants a cake (particularly a layer cake in need of decorating) for me to actually want to get out the cake tins and decorating set complete with pastry bags and frosting tips.  Despite the work that goes into a layer cake, I was reminded last week that process can be quite fun.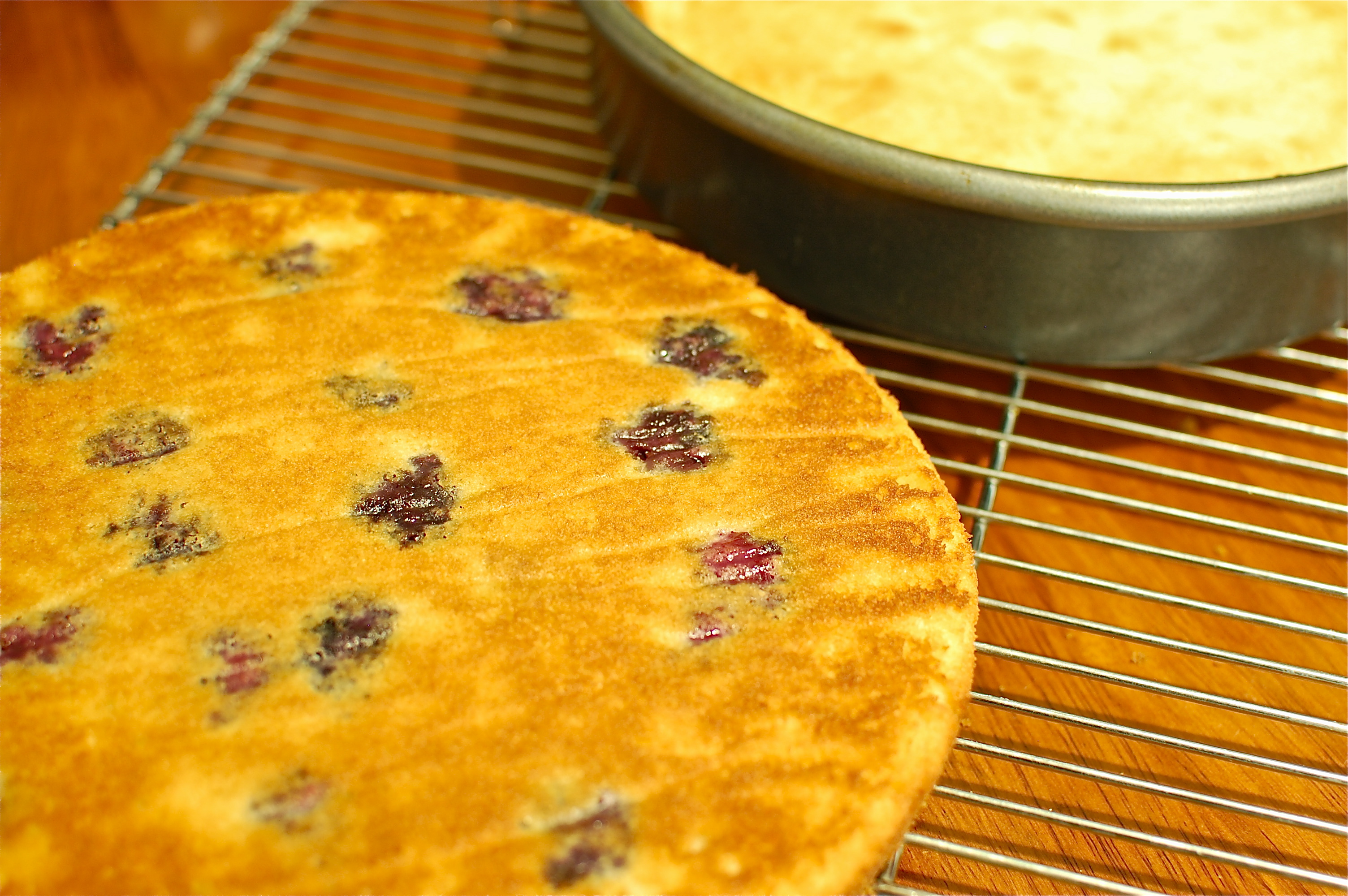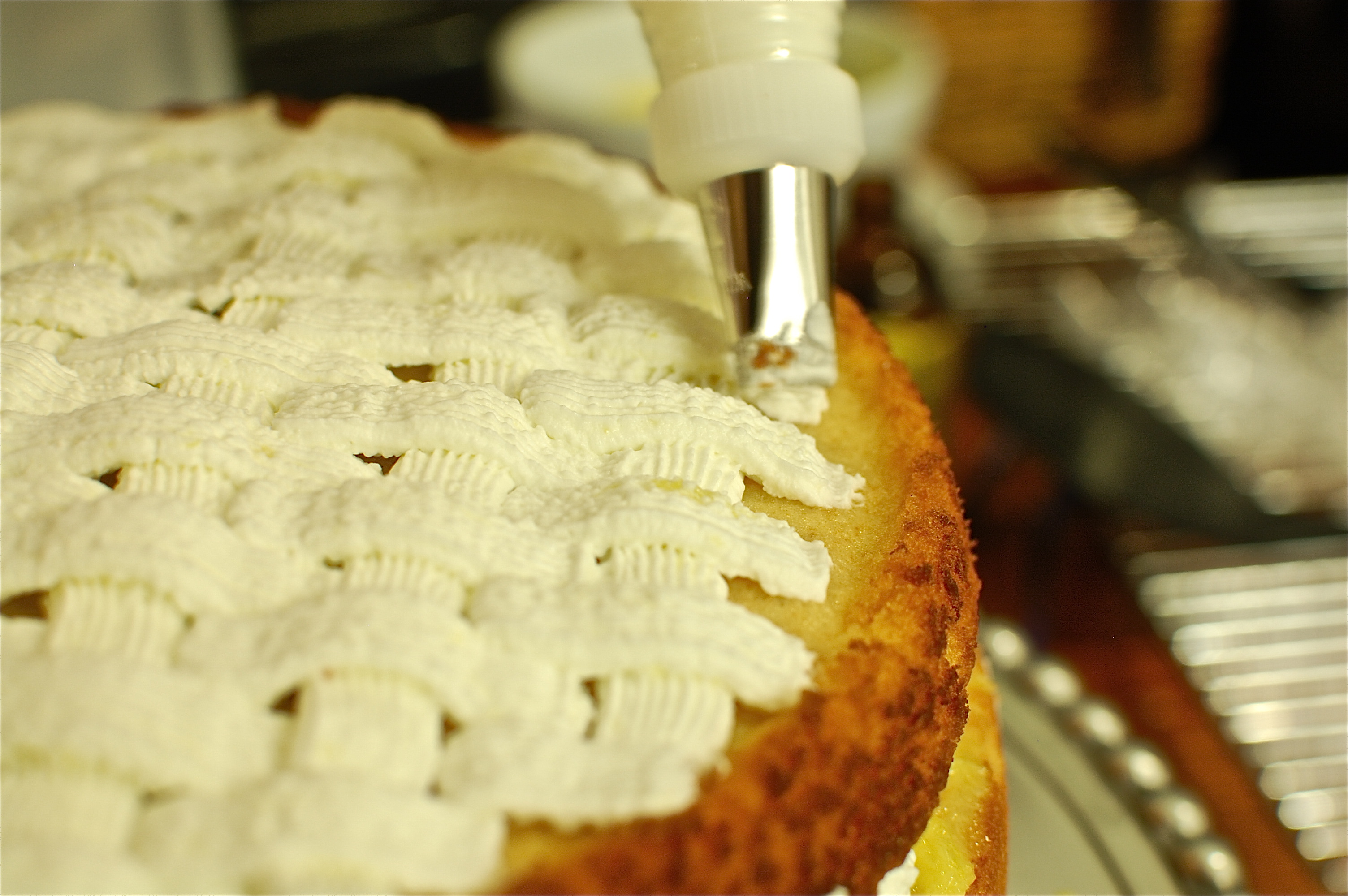 As much as I love chocolate, I wanted a lighter, summery cake, and this definitely delivered.  It had been on my list of things to try for quite some time.  This is also a great dessert for people who don't love overly-sweet desserts; the cake is sweet but tangy, a little buttery but still refreshing.  And despite being warned once in the past that store-bought lemon curd is just as good as homemade (so then, why bother making your own), I opted to try making my own lemon curd.  You can certainly buy lemon curd, but since I had never made it before and wanted to give it a try.  It was actually surprisingly easy – the only trick is not over-cooking it, and I put some helpful tips below to help make sure that doesn't happen.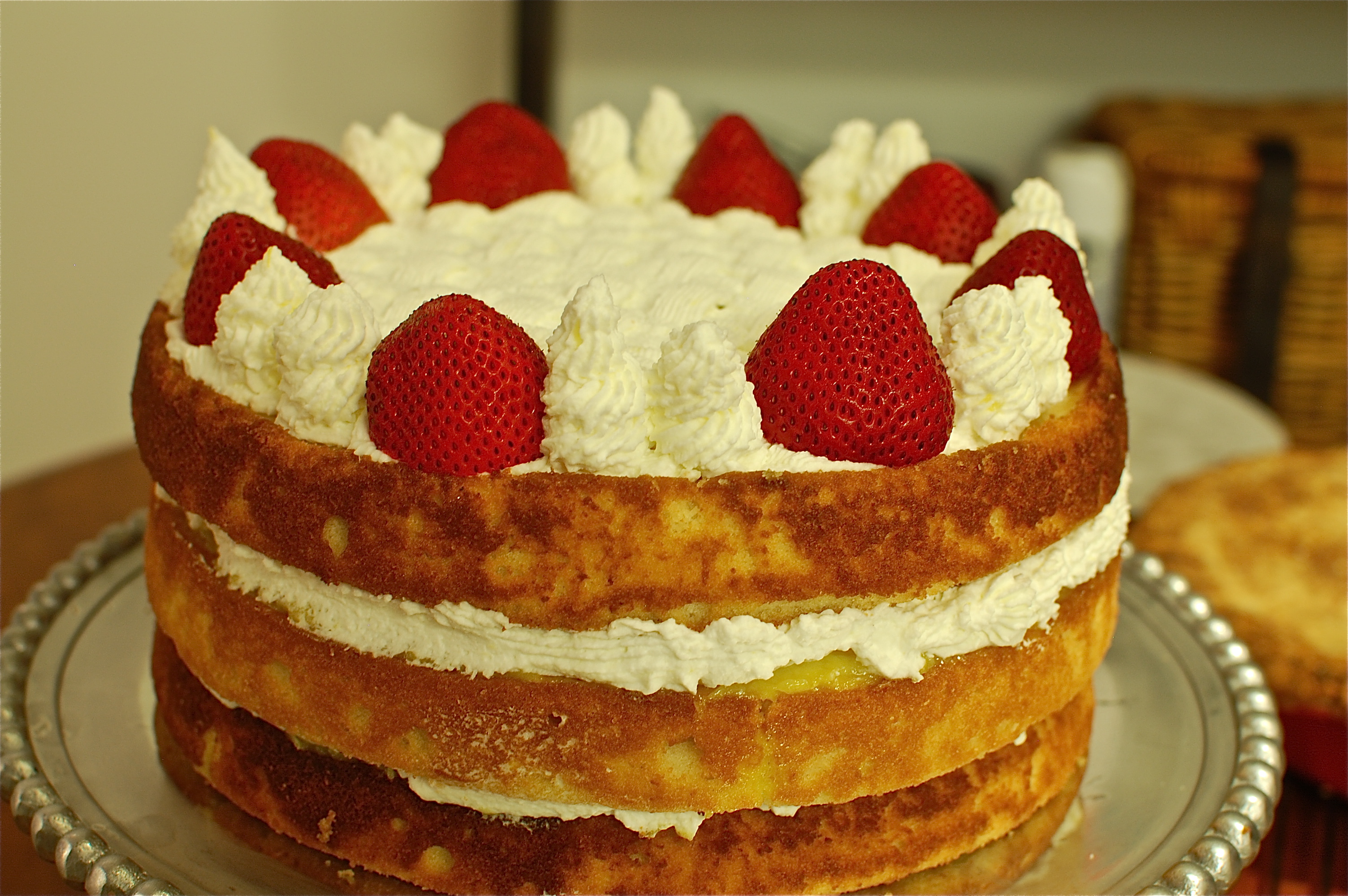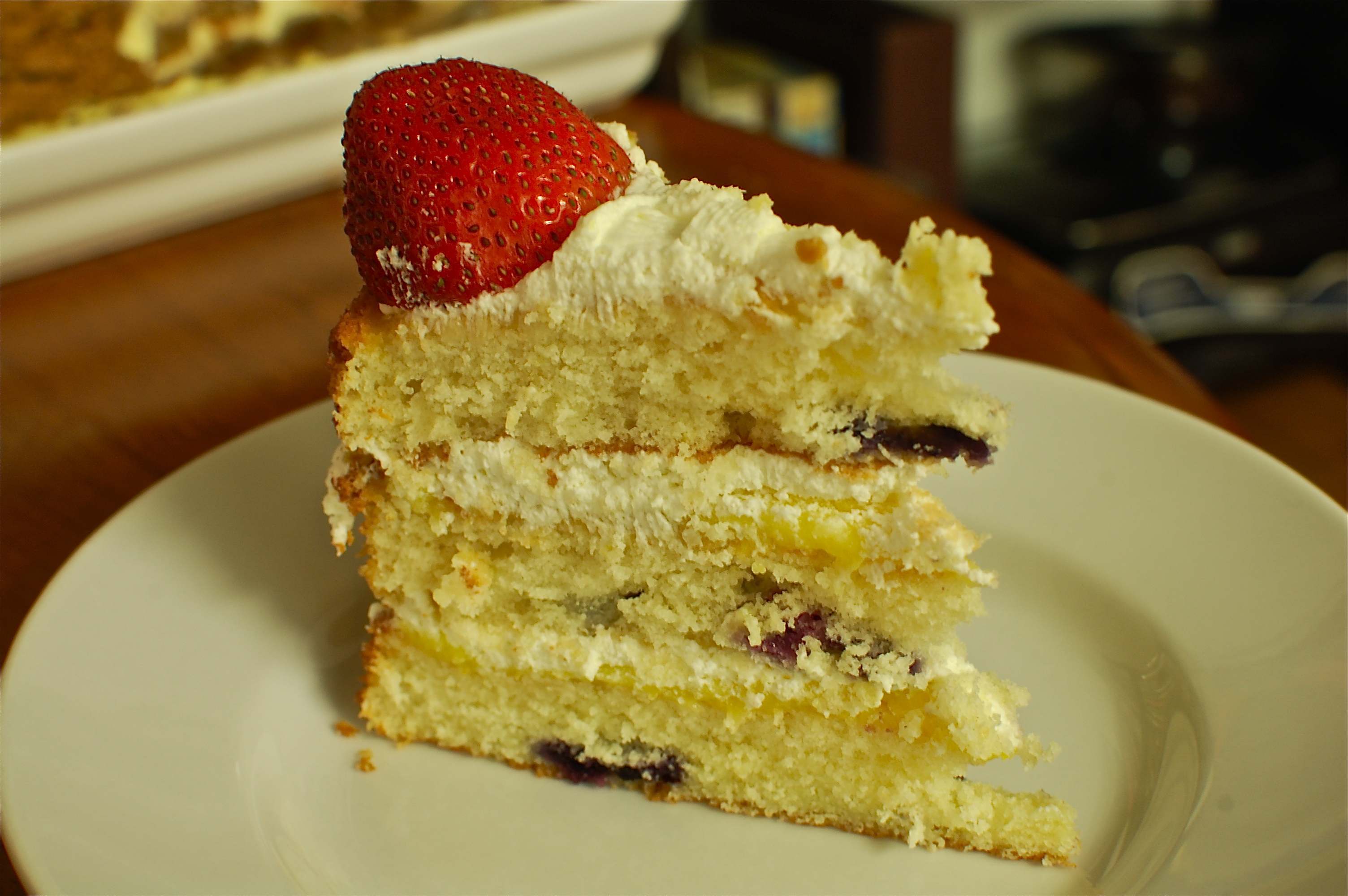 Lemon Blueberry Layer Cake
All recipes adapted slightly from Gesine Bullock-Prado – click through for the recipes!