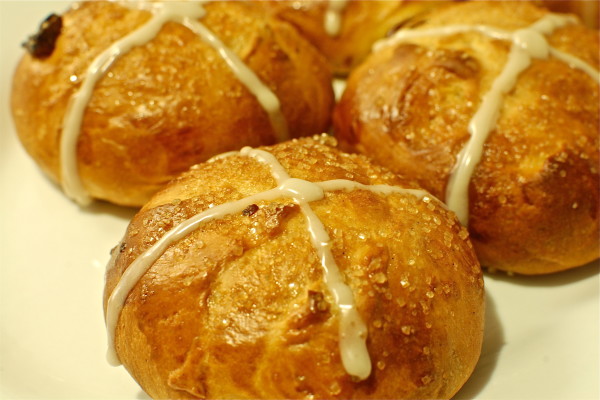 Happy (early) Easter!  I recently began a search for something festive to make for the holiday.  When I was growing up, we would eat Greek tsoureki, a slightly sweet yeast bread traditionally eaten at Easter.  The problem is that tsoureki takes an entire day to make, and I simply don't have that kind of time this year.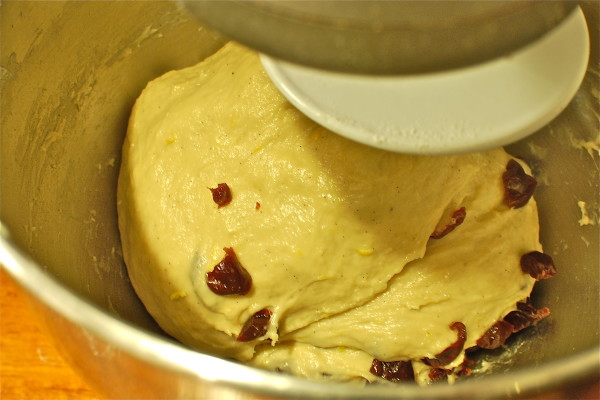 Gesine Bullock-Prado posted a recipe on her blog last week for hot cross buns, and they looked both delicious and much less labor-intestive than the traditional tsoureki.  I had never eaten a hot cross bun; in fact, my only experience with hot cross buns is the song of the same name I learned on the violin when I was 9 years old.  I have now learned that they are a food associated with the English and traditionally eaten on Good Friday.  There is also a lot of superstition surrounding the bread.  For example, if the bread is baked and served on Good Friday, it will never become moldy.  The buns also allegedly have medicinal properties, healing the sick when they are given a small bite of the bread.
So I figured, why not adopt another culture's tradition this year?  Next year I will try my hand at tsoureki, I promise …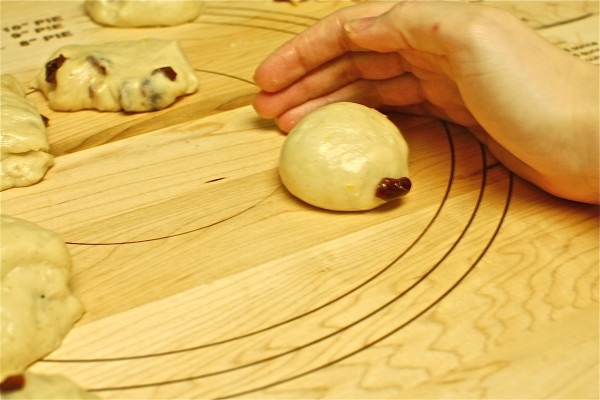 Hot Cross Buns
These are "New England" style, due to the addition of maple syrup (but to be honest, the buns did not taste particularly maple-y).  The original recipe calls for cranberries, but I used cherries since that's what I had on hand.
Adapted from Gesine Bullock-Prado (check out more step-by-step pictures on her blog)