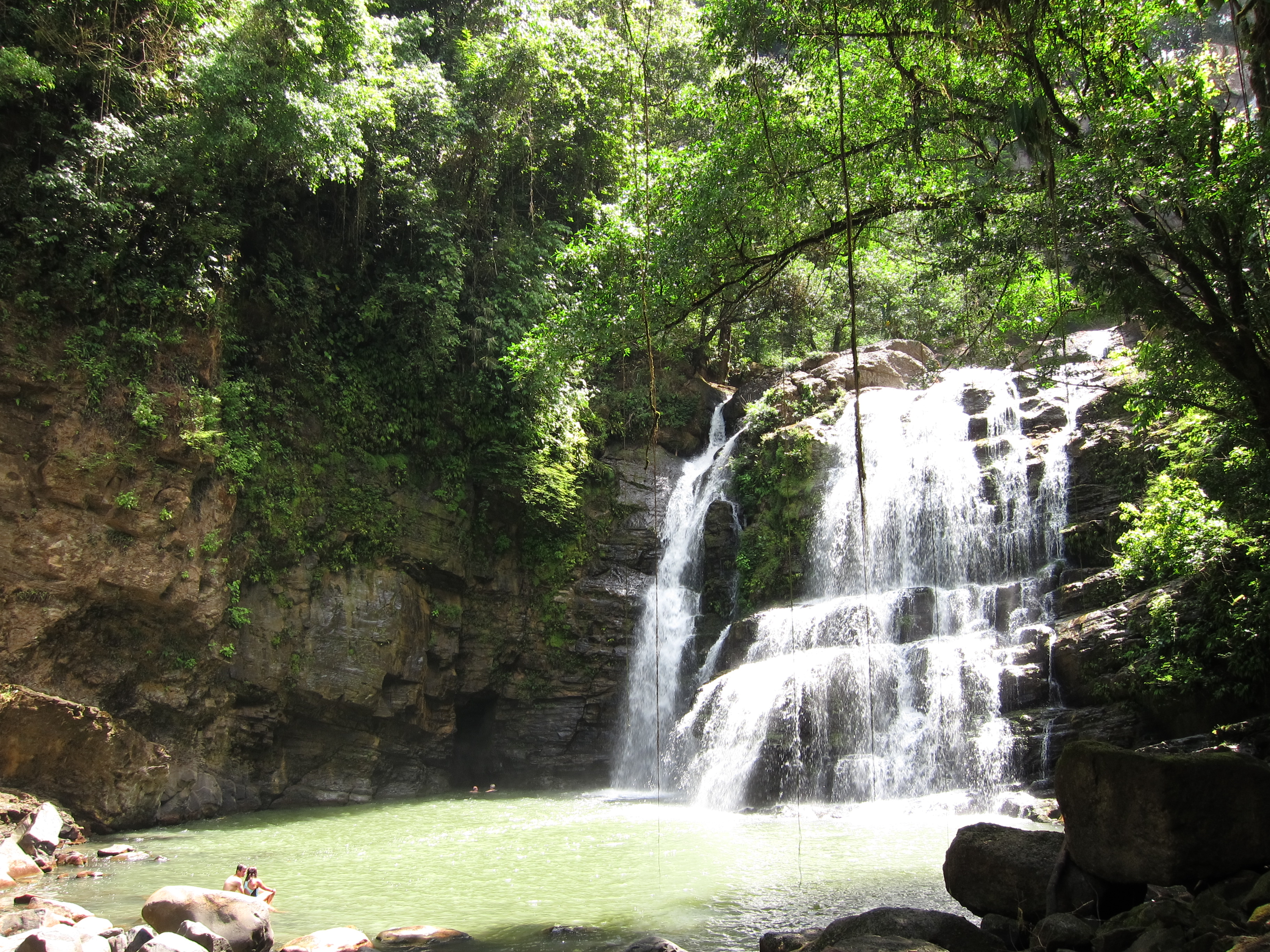 I am back from Costa Rica, and yes, I had a fabulous time.  I managed to get the slightest bit of color without getting sunburned.  I managed to get a ton of sleep.  I managed to tour the mangroves (see picture below) and see lots of native wildlife like crocodiles, white-faced monkeys, and sloths.  I managed to survive riding a crazy horse named Piojo* up and down steep terrain through the jungle.  The reward?  A gorgeous waterfall, pictured above.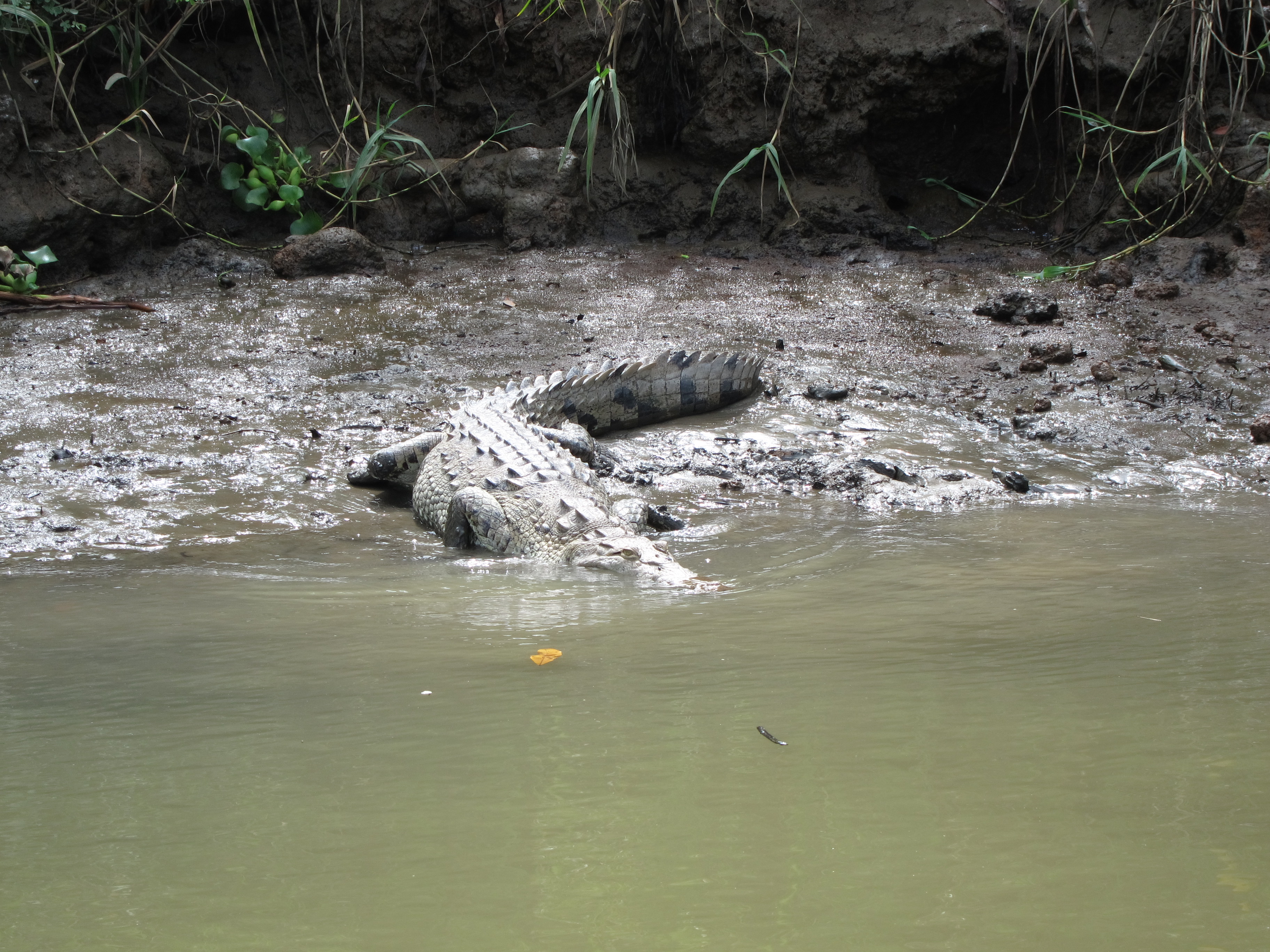 I had some great food in Costa Rica, particularly amazing fruit and incredibly fresh fish.  We had some fabulous cooks in the house, so I essentially got a break from cooking all week.  I'm going to do some Costa Rican recipe research, but I am guessing a lot of what I ate will be hard to recreate.  The last night we were there, we ate some of the 6 (!) huge mackerel the boys caught earlier that day.  How do you get 8 hour-old mackerel here?!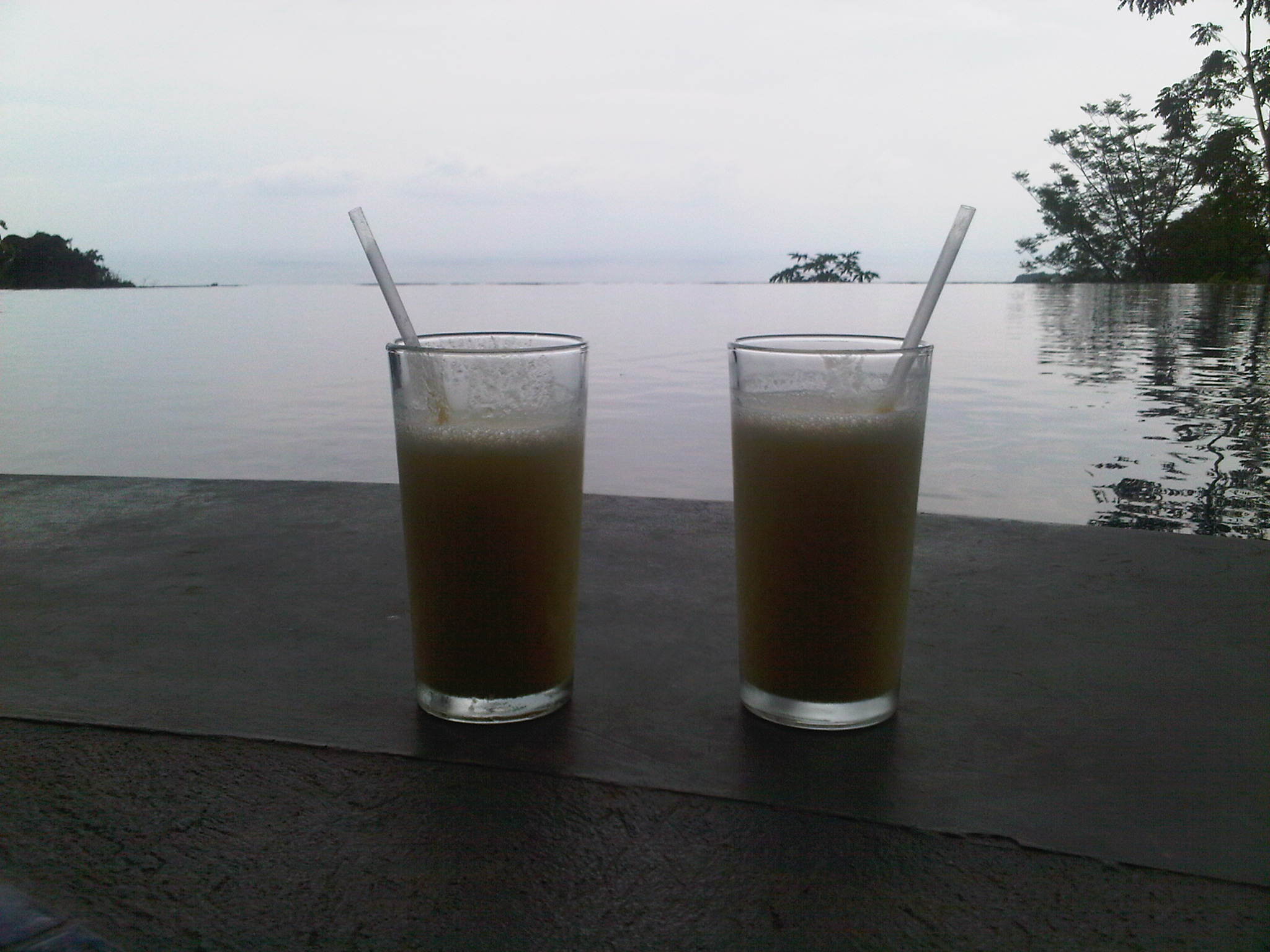 The one discovery I made about myself (besides the fact that I should never trust a horse named Piojo) is that I have a talent for making daiquiris.  On one hand, this was a bit surprising, as I don't have much experience making mixed drinks, and I don't own a blender.  On the other hand, I suppose it does just involve throwing some ingredients in a blender, so maybe I shouldn't flatter myself by using the word "talent."  The house we rented had banana trees on the property, so we would go out to the front of the house  and pick bananas anytime we wanted some.  And what should you do with an unlimited supply of the freshest bananas you will ever have?  Either make banana muffins, or if you don't have essentials like baking soda and flour, mix them with rum!
Here is my recipe.  It can be adjusted almost any way you can imagine.  I also made a batch of banana-pineapple daiquiris, a batch of banana-mango, and a batch with a little strawberry daiquiri mix drizzled it.  They were all delicious, refreshing, and mood-altering.
Banana Daiquiris
Makes 1 pitcher (around 4 servings)
Ingredients
4 ripe bananas
1/3 cup light rum
1/3 cup fresh lime juice
2 tablespoons sugar
3 tablespoons Triplesec
3 to 4 cups crushed ice, or ice cubes
Put all ingredients in a blender. Blend on a "crush ice" setting for a few seconds, then a "puree" setting for 20 to 30 seconds. Taste; adjust ingredients to your own tastes, and puree again for a few seconds to mix.
Adding other fruits
You can play with the ratios, but for the variations I tried the following.
Banana Pineapple: One less banana, 1/2 to 1 cup chopped fresh pineapple
Banana Mango: One less banana, 1 chopped ripe mango
Banana Strawberry: One less banana, 1/2 to 1 cup strawberry daiquiri mix. We had no fresh strawberries, but you could try adding 1/2 cup strawberries instead.
Sometimes I would decide not to leave the 4th banana out – if you taste your mix and decide it needs more banana, add the 4th back in and mix.
* Piojo, if you were wondering, means "lice."  I am not sure who would give an animal such a name, but luckily I am still lice-free.