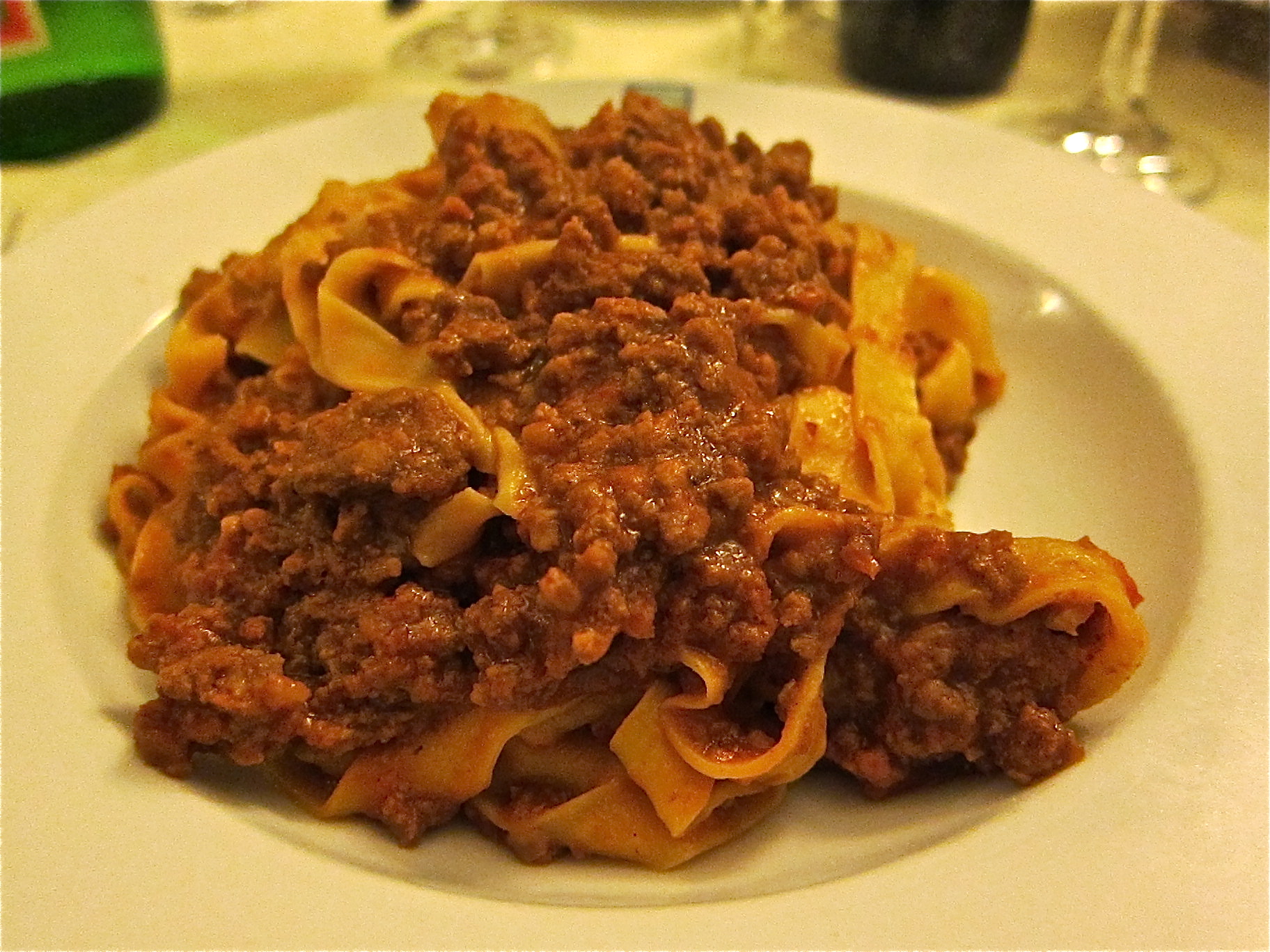 The trip: Rome.  The objective: Gluttony.
Well not really gluttony, but I did my fair share of eating.  Someone suggested I name this post Mangiare Come Un Porco (Eat Like a Pig).
So what did we spend most of our time doing?  My friend and I traipsed around the city, looking at ancient art and ruins.  We both love history, so it was a fun time, especially since my traveling companion was a classics major and gave me lots of free tour-guiding everywhere we went.  I suppose I paid her back by providing research on where we should eat.
Using guides and a blog by Katie Parla (a GREAT resource for everyone traveling to Rome!), we enjoyed some amazing meals.  Some were better than others.  A few were not so good, like the swordfish I had at Capranica (Via in Aquiro 104), a restaurant we wandered into on New Year's Day.  Really jerks, you think I wouldn't notice that you gave me, the blond American tourist, fish several days past its prime, then charge me €22 for it?  Shame on you.  Everyone should avoid this restaurant.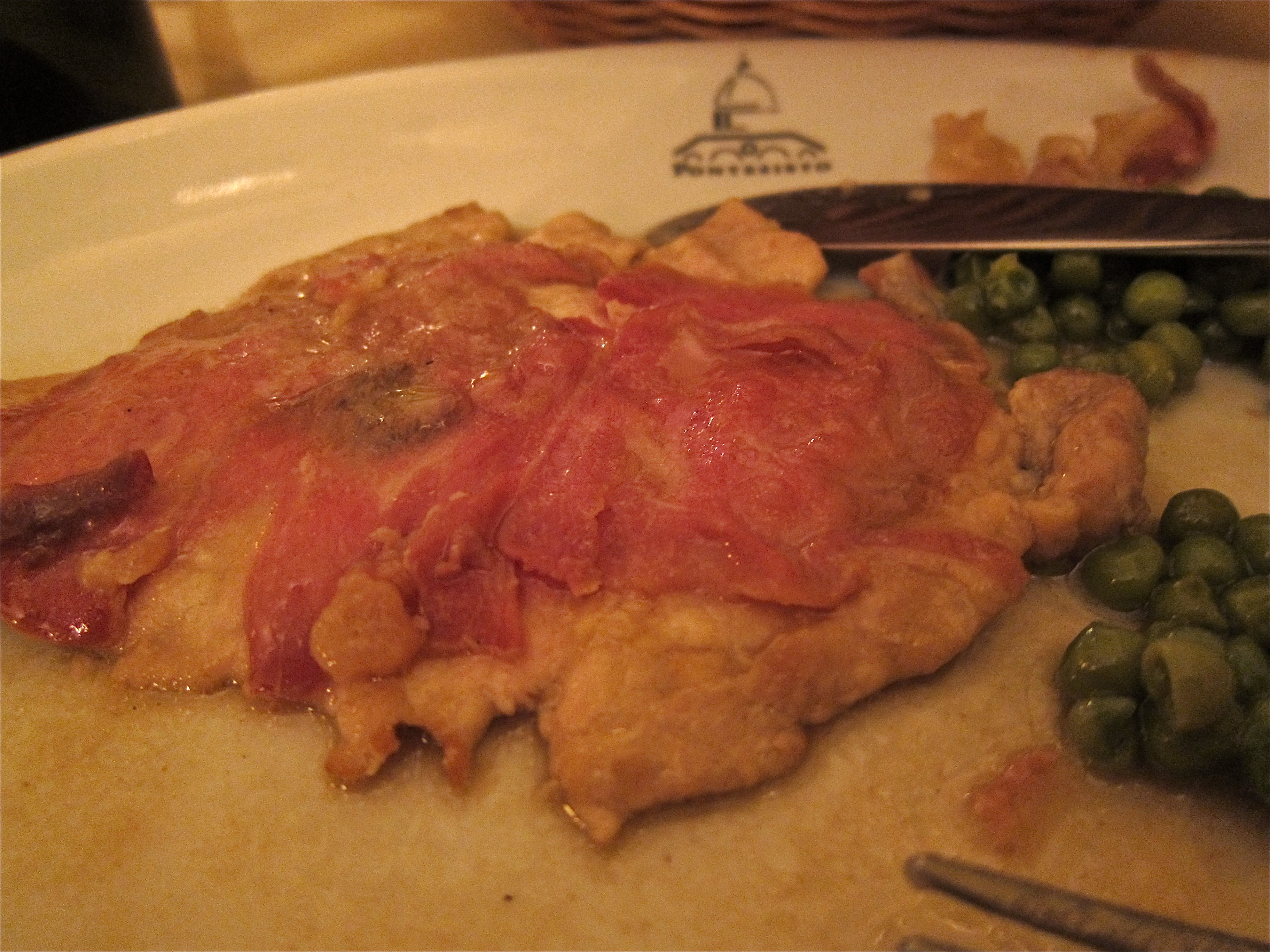 Anyway, enough of me publicly bashing restaurants (even if they deserve it).  We  had some great dishes worth talking about.  Our first evening in Rome was New Year's Eve.  We actually had quite a hard time finding a good place to eat.  My traveling companion is allergic to fish, and fish is traditionally served at New Year's via set tasting menus, so finding a restaurant that would actually serve us meat was a challenge.  We ended up at Osteria Ponte Sisto, a stone's throw from our hotel.  It was one of the best meals of the trip.   We were the only non-Romans in the restaurant – always a good sign.  They served a four course dinner of prosciutto with Roman-style artichoke, rigatoni all'amantriciana, veal saltimbocca, and chocolate gelato.  It was all amazing.  We contemplated returning to the restaurant at some point, but decided there were too many others we should try.
After my bad experience with the fish, I decided I should stick to ordering pastas much of the time.  Or perhaps I just used the bad fish as an excuse to only order pasta.  I cannot really say.  All I know is at that point, the carb-fest was on.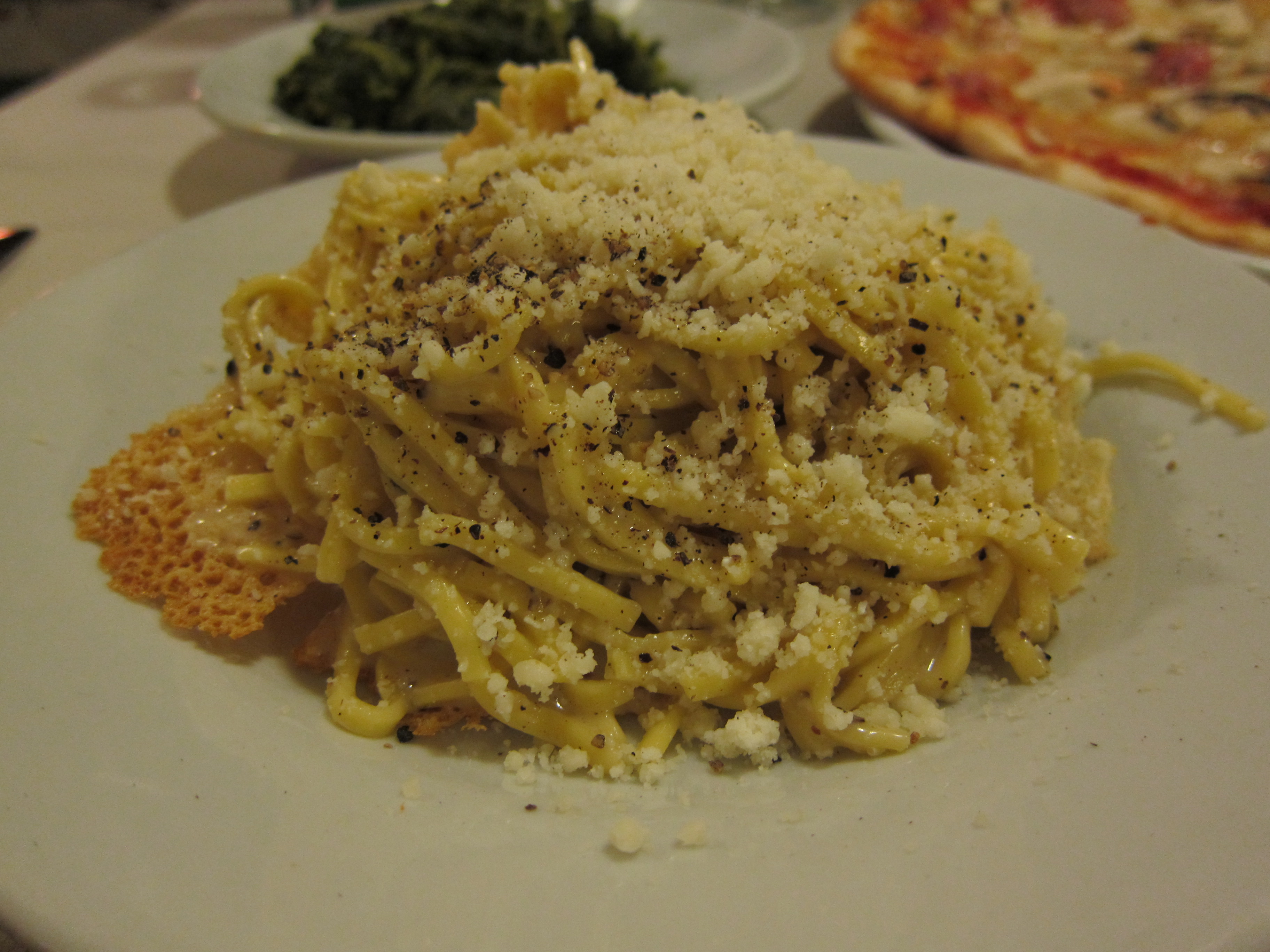 It was as if I was suddenly thrown into a pasta-eating contest, where my only competition was myself.  I'm normally not one to brag, but I like to think I won.  The absolute best pasta of the trip: the cacio e pepe at Roma Sparita in Trastevere, a recommendation from Katie Parla's blog.  Cacio e pepe is simply pasta with cheese and pepper.  Should be rather blah, right?  Oh, how wrong you are.  The pecorino in this dish is phenomenal, and the mound of cheesy, creamy goodness was piled upon a large parmesan crisp, which softened from the heat of the pasta and added more texture and flavor.  It was nothing short of divine.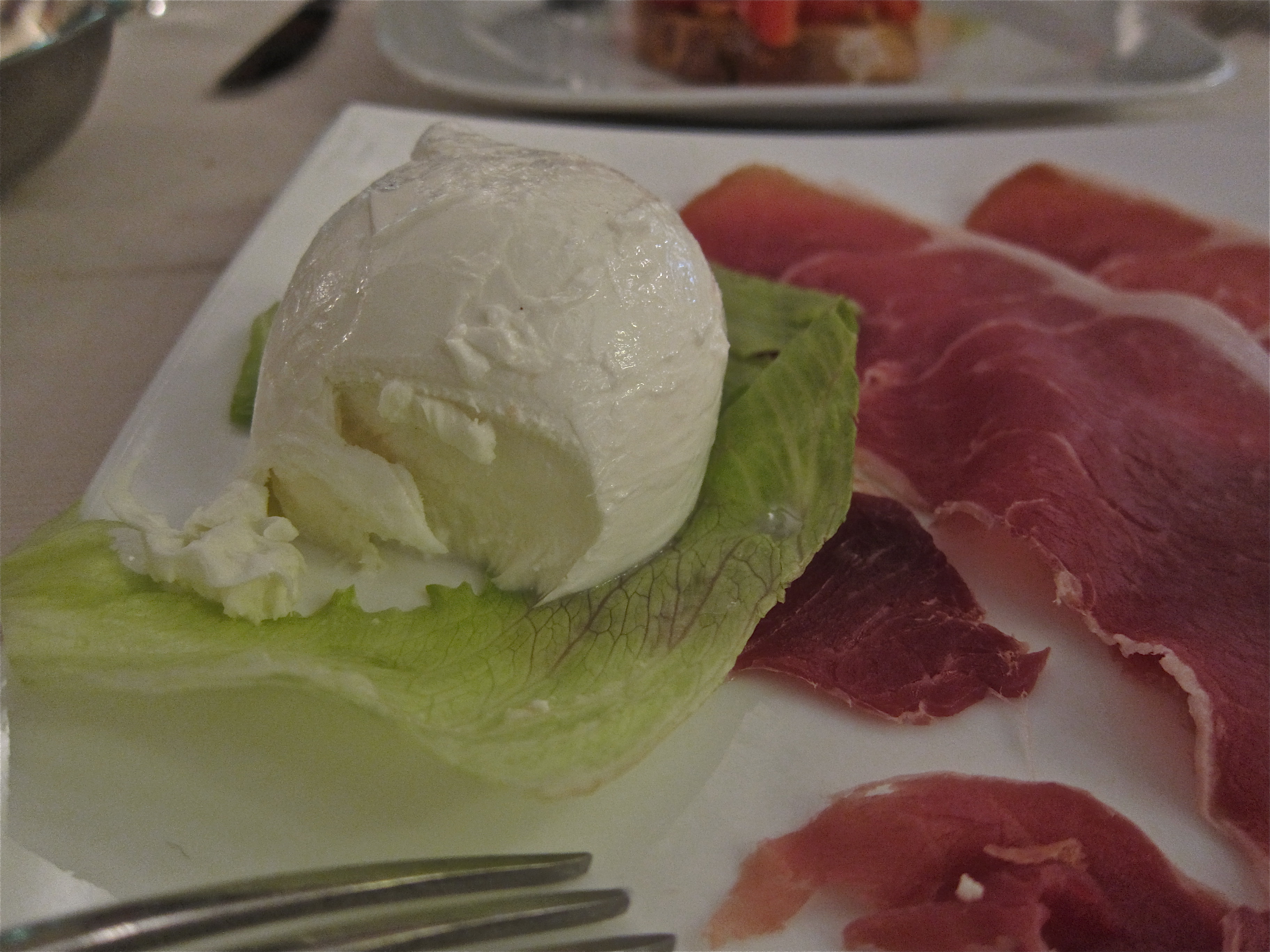 There were other good meals, of course.  One was at another restaurant in Trastevere that we walked into blindly, but I foolishly did not write down the name or keep the receipt.  It had a wonderful  appetizer of mozzarella di bufala and prosciutto.  I had tagliatelle with butter, parmesan and black truffle at Ristorante La Scala; it needed more salt, but was nonetheless enjoyable.  I may have had tiramisu at multiple restaurants.  It was good every single time.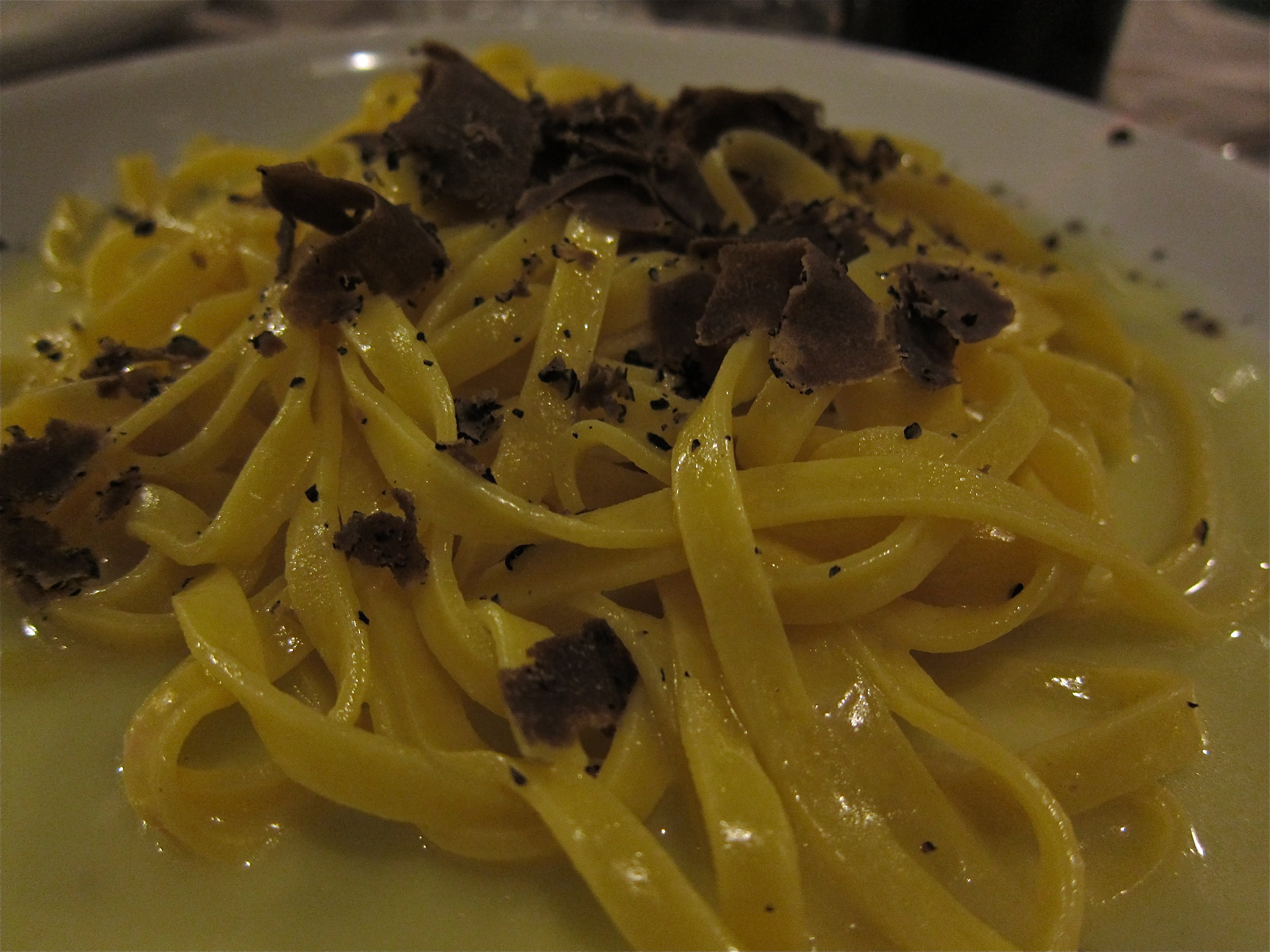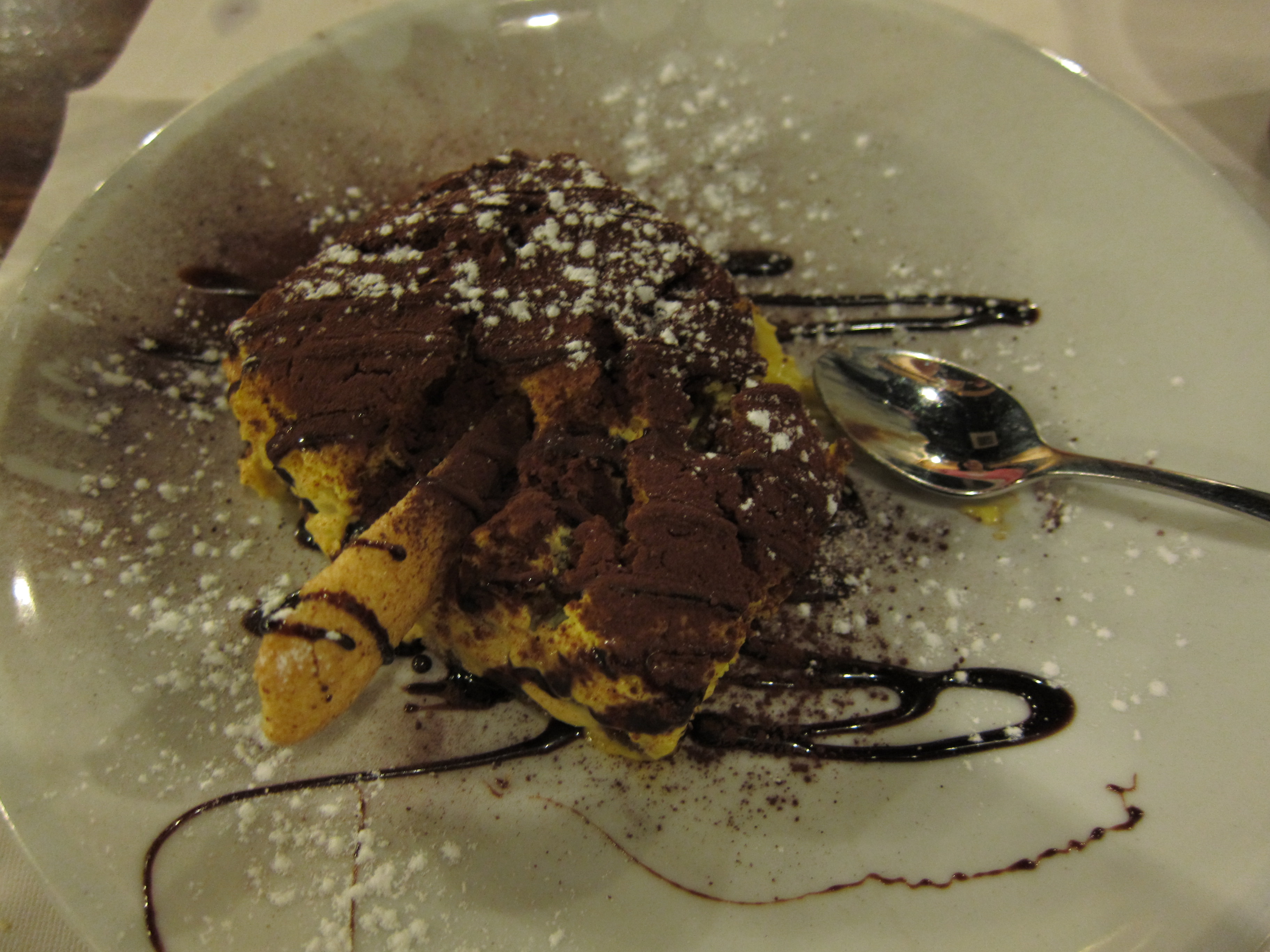 The last restaurant I would recommend was Colline Emilianae, where I had hearty tagliatelle bolognese on my last night in Rome (see the picture at the top of this post).  The pasta was delicious, and I would have loved to go back and try the veal everyone around me was eating.
So that's that – six days in Rome, over in a flash.  In case you would like to see all the food pictures from my trip (or pictures of the food that I deemed worth of sharing with the world), they are over on Flickr.  They might make you hungry, just as looking at them for this post has made me hungry.  Now that I am back, I am already researching recipes for dishes I really loved and want to learn how to make myself.  I have a feeling you will see a lot of Italian food on this site in the next few months.
But for now, I am off to the gym.  Ciao!