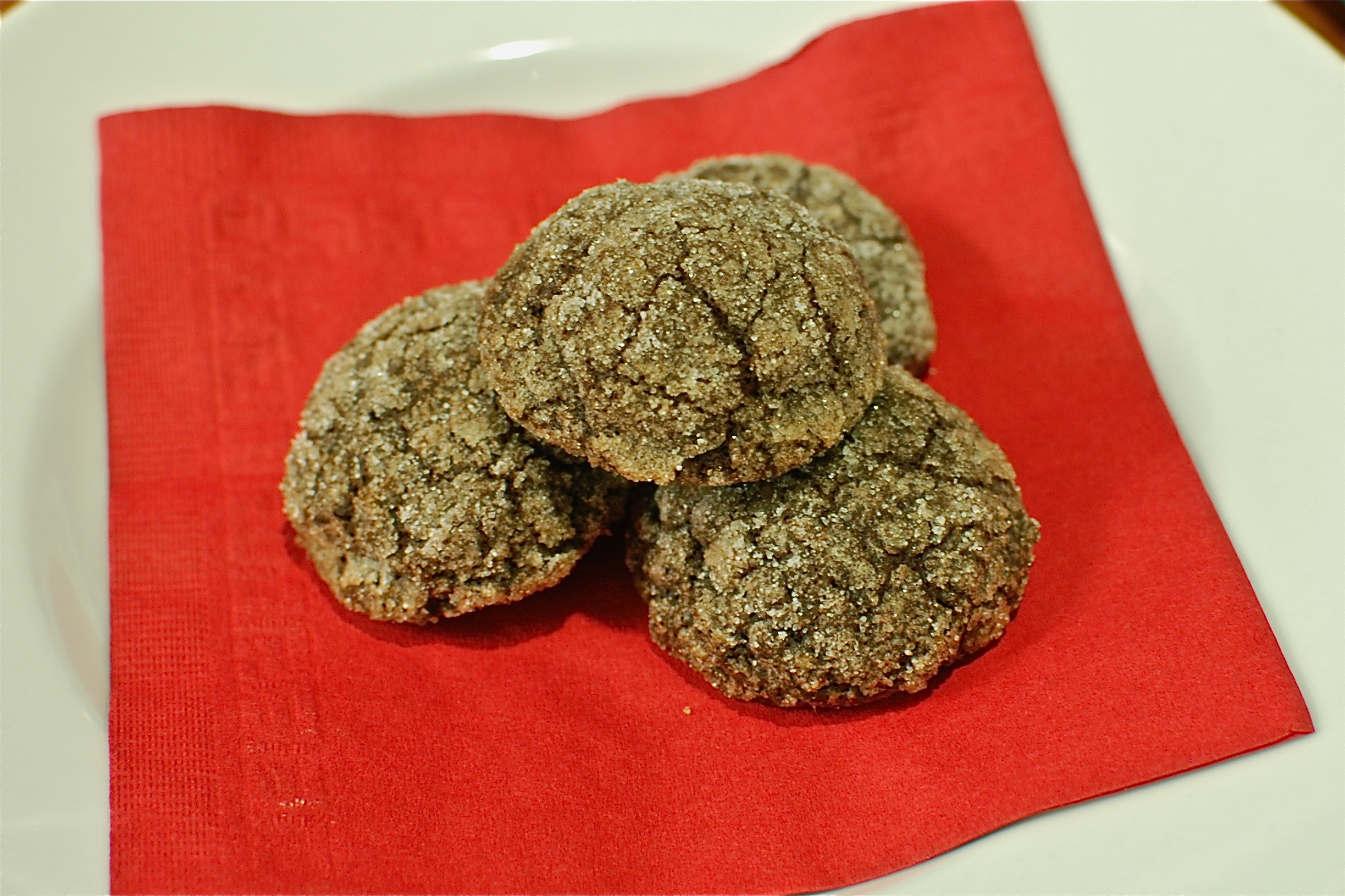 I recently finished reading Gesine Bullock-Prado's adorable memoir My Life from Scratch: A Sweet Journey of Starting Over, One Cake at a Time.  It is a nice read that I highly recommend.  Gesine includes several recipes in her memoir, all of which I want to try.  Gesine and I (yes, we're on a first name basis …  in my head) grew up in the same town, attended the same university, became lawyers, and love to bake.  So basically I think she's awesome.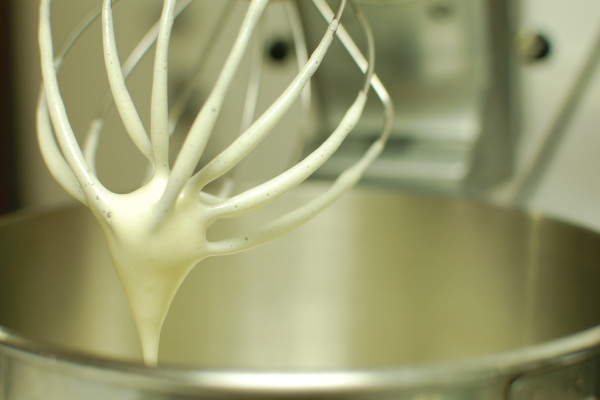 This was #1 on my list of the book's recipes to try, it looked like a great recipe for Christmas.  These cookies are called starry starry nights.  The rich chocolate makes them black as night, and they have two dustings of sugar that make them sparkle when they come out of the oven.  They are small bites of sheer decadence, a cross between a cookie and a truffle.  And I love them for it.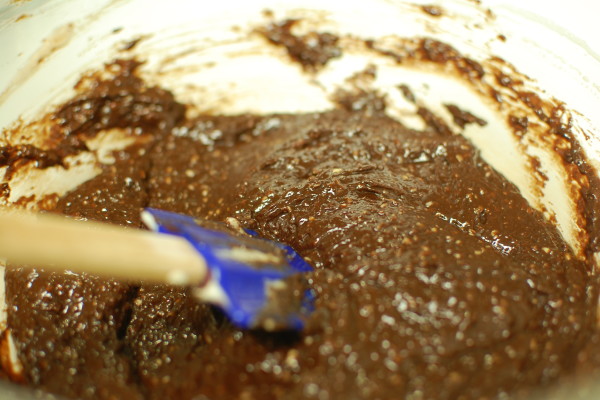 There is a lot of inactive "chill" time in this recipe.  The dough is chilled twice.   You can actually use this to your advantage,  if you do not have a lot of time in a given day.  For the first time chilling, I made the dough and stuck it in the fridge until the next day, instead of waiting a few hours for it to become completely firm.  Then I scooped my dough into balls, rolled them in sugar, stuck them in the freezer until they were rock hard, and baked half of them.  The other half are still in the freezer, and I plan to bake them in the next week, whenever I feel like it.  It can be quite handy to have 20 unbaked cookies in the freezer ready to go!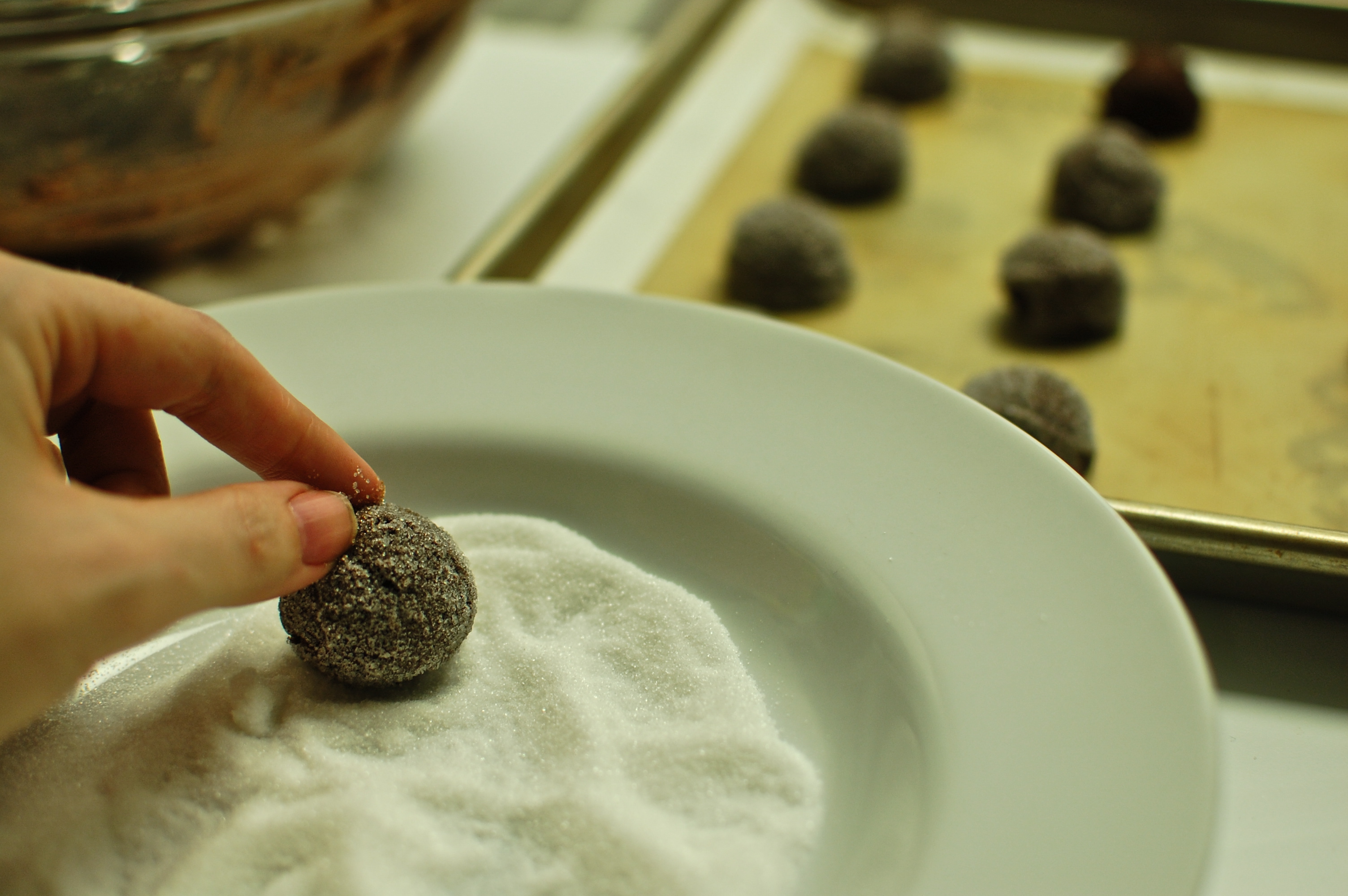 I promise, they will make you the most popular kid in school.  I will certainly be making these again, and be on the lookout for more of Gesine's recipes.
Starry Starry Nights
From My Life From Scratch by Gesine Bullock-Prado.
Total time: 3-4 hours, including chill time
Makes 40 small cookies
See her make this in an online video.