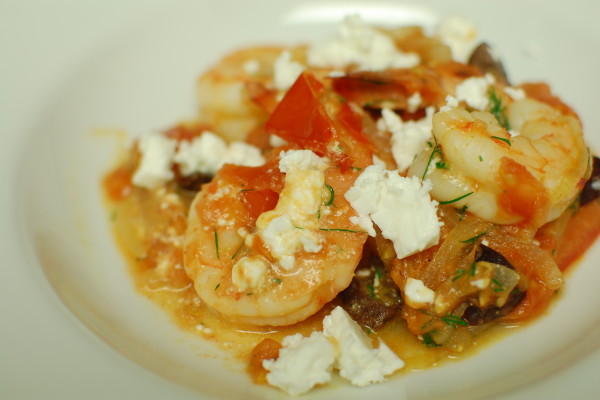 Just in case you were wondering, I do have a day job.  It's this whole "being a lawyer" thing.  Not some sort of cool lawyer-chef hybrid (does that exist?), just a plain ol' lawyer.  Luckily I sit next to someone who loves to cook as much as I do.  We talk about food pretty much all day long.  It's kind of awesome.
She introduced me to this recipe.  It's not only delicious, but also Greek!  Shrimp, feta cheese, tomatoes, kalamata olives, dill – what's not to like?!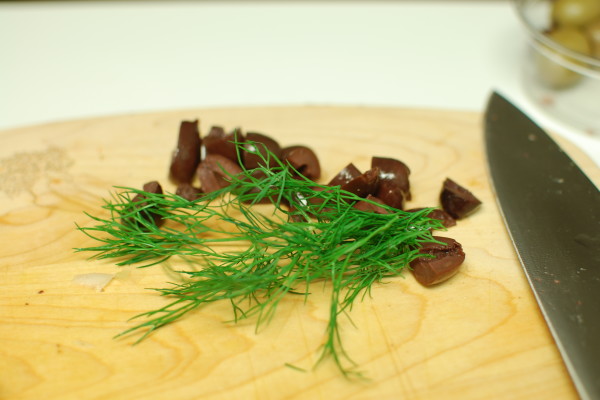 Let's talk Shrimp Saganaki, shall we?  Many other shrimp saganaki dishes are  a little more complicated.  A true Greek might turn their nose up at this recipe, but I don't care.  First of all, I am a true Greek, so deal with it.  Second of all, this recipe tastes delicious and fresh, and  should be appreciated for these qualities.
There are definitely times where I feel like spending hours in the kitchen experimenting with something new or complicated.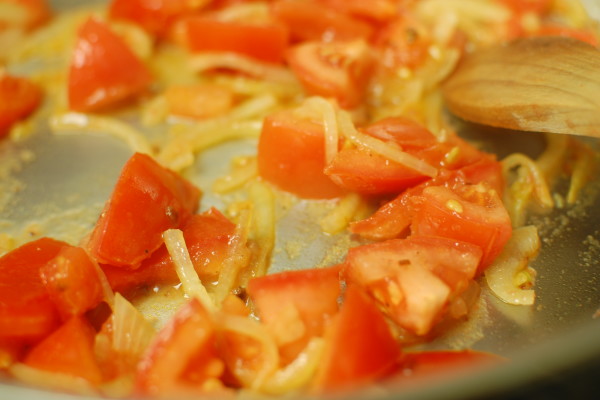 Well this was not one of those times.  This recipe is even faster and easier than the Sea Bass with Tomatoes and Shallots I threw together a few weeks go.  It is perfect for an easy weeknight meal, or say when you've been cooking complicated dishes for Thanksgiving and would like something low maintenance and, you know, not turkey.  I have made a similar recipe with shrimp and feta cheese, but with orzo, tomato sauce, and other additions.  Don't worry, it will appear on here some time in the future, because that one is also just so good.
Shrimp Saganaki
Adapted from Food and Wine
Serves 2
Prep time: 15 minutes
Cook time: 15 minutes
Ingredients
2 tablespoons extra-virgin olive oil
1/2 large onion, thinly sliced
3 plum tomatoes, coarsely chopped
Salt
Crushed red pepper, to taste
1/2 pound shelled and deveined large shrimp
1/4 cup pitted kalamata olives, coarsely chopped
chopped fresh dill, to taste
3 ounces Greek feta cheese, crumbled (or as much cheese as you want)
Crusty bread, for serving
1.  In a large skillet, heat the oil until shimmering. Add the onion and cook over high heat, stirring occasionally, until lightly browned, about 5 minutes. Add the tomatoes, season with salt and crushed red pepper and cook until softened, crushing them with the back of a spoon, about 5 minutes.
2.  Add the shrimp and olives and cook, stirring occasionally, until the shrimp are cooked through, about 3 minutes. Stir in the dill and half of the feta and cook just until the feta is hot, about 1 minute. Transfer to shallow bowls, sprinkle with the remaining feta and serve with crusty bread.