I work in a weird, no man's land block of Manhattan.   It's near the West Village, near Soho, and near Tribeca, but not actually in any of those neighborhoods.  Wherever the heck it is that I work, it's near the Hudson river, and that means frigid gusts of winds coming off the water in the colder months.  Sigh.  It's going to be a long winter.  And for the life of me, I cannot find a place to get a decent cup of soup for lunch.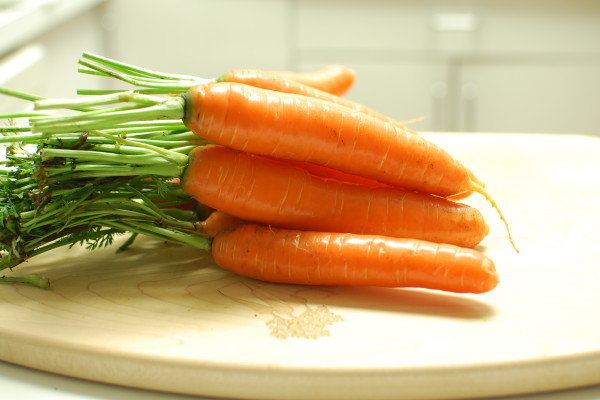 For lunch during the week, nothing is better than a bowl of homemade soup.  I'm a big fan of making soups; they are filling and freeze well.  And the way I make soups ensures they are always healthy.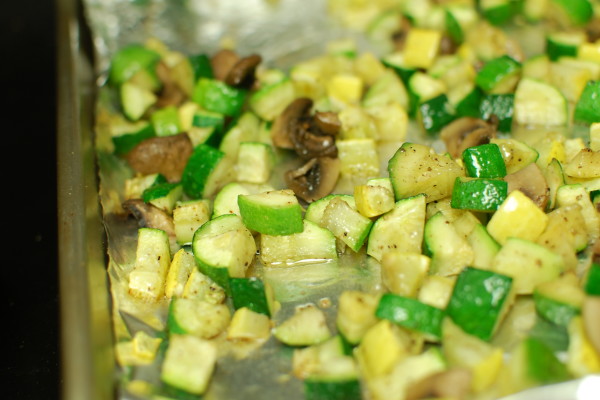 I recently came across this recipe on another blog.  Minestrone can be a wonderful soup; it is full of fresh vegetables, beans, pasta, topped off with some parmesan cheese.  But it can also be really bland.  In this version of the soup, I found that roasting some of the vegetables really ups the flavor factor.  You can easily mess with the proportions of vegetables, or leave out ones you don't like.  I used more zucchini than squash since I prefer the former to the latter.  And while I like green beans, I forgot to buy them, so my soup had to go green bean-less.  The soup is filling and satisfying while also low-calorie and high in fiber.  Everybody wins!
Roasted Vegetable Minestrone
Adapted from The Pioneer Woman
Makes 8 servings
Prep time: 20 minutes
Cook time: 30 minutes
Ingredients
2 whole zucchini, halved, cut into strips, then cubed
2 whole summer squash, halved, cut into strips, then cubed
8 ounces, weight white mushrooms, stems removed and quartered
2 tablespoons olive oil
Kosher salt to taste
1 tablespoon (additional) olive oil + 1 teaspoon butter
2 whole carrots, peeled, washed and diced
1 whole medium onion, diced
3 stalks celery, diced
crushed red pepper, optional
2 cloves garlic, chopped
crushed red pepper to taste (optional)
8 cups low sodium chicken broth (or vegetable stock or water, if you want to keep it vegetarian)
2 cans cannellini beans, rinsed
1 cup (heaping) cut green beans, fresh or frozen
1 1/2 cup medium or small pasta shells, uncooked
1 can (either 14.5 or 28 oz, depending on your preference) diced tomatoes with juice
salt and pepper, to taste
Parmesan cheese, shaved
1.  Preheat oven to 450 degrees.
2.  Toss cubed zucchini, squash, and mushrooms in a bowl with olive oil and a sprinkling of kosher salt. Arrange onto two sheet pans (to avoid crowding) and roast in the hot oven for 5 to 10 minutes, or until brown and black parts begin to show. Remove from oven and set aside.
3.  In a heavy pot, heat oil and butter over medium heat. Add carrots, onions, and celery, crushed red pepper (if using) and stir to cook for 3 minutes. Add garlic, and cook 1 minute more.  Pour in broth and bring to a boil.  Reduce heat to low and simmer for ten minutes.
4.  Add cannellini beans and green beans. Cook on low for 5 minutes. Add pasta and cook for an additional 5 minutes. Add canned tomatoes, stir, and cook for an additional 5 minutes on low heat. Check for seasonings, adding salt and pepper.
5.  Add roasted vegetables at the very end. Stir and allow to simmer and heat for a few minutes before serving. Be sure to check seasoning.  Add more broth if necessary to increase liquid amount.  Serve with Parmesan shavings and crusty Italian bread.